COVID-19 (Coronavirus) Blog
September 22, 2020 So many challenges still lie ahead. Flu season. An ongoing child care quandary. A tumultuous election and potential transition of power. Whoever wins, we'll need them to shepherd a vaccine rollout — a logistical and public relations campaign without (here's that word again) precedent.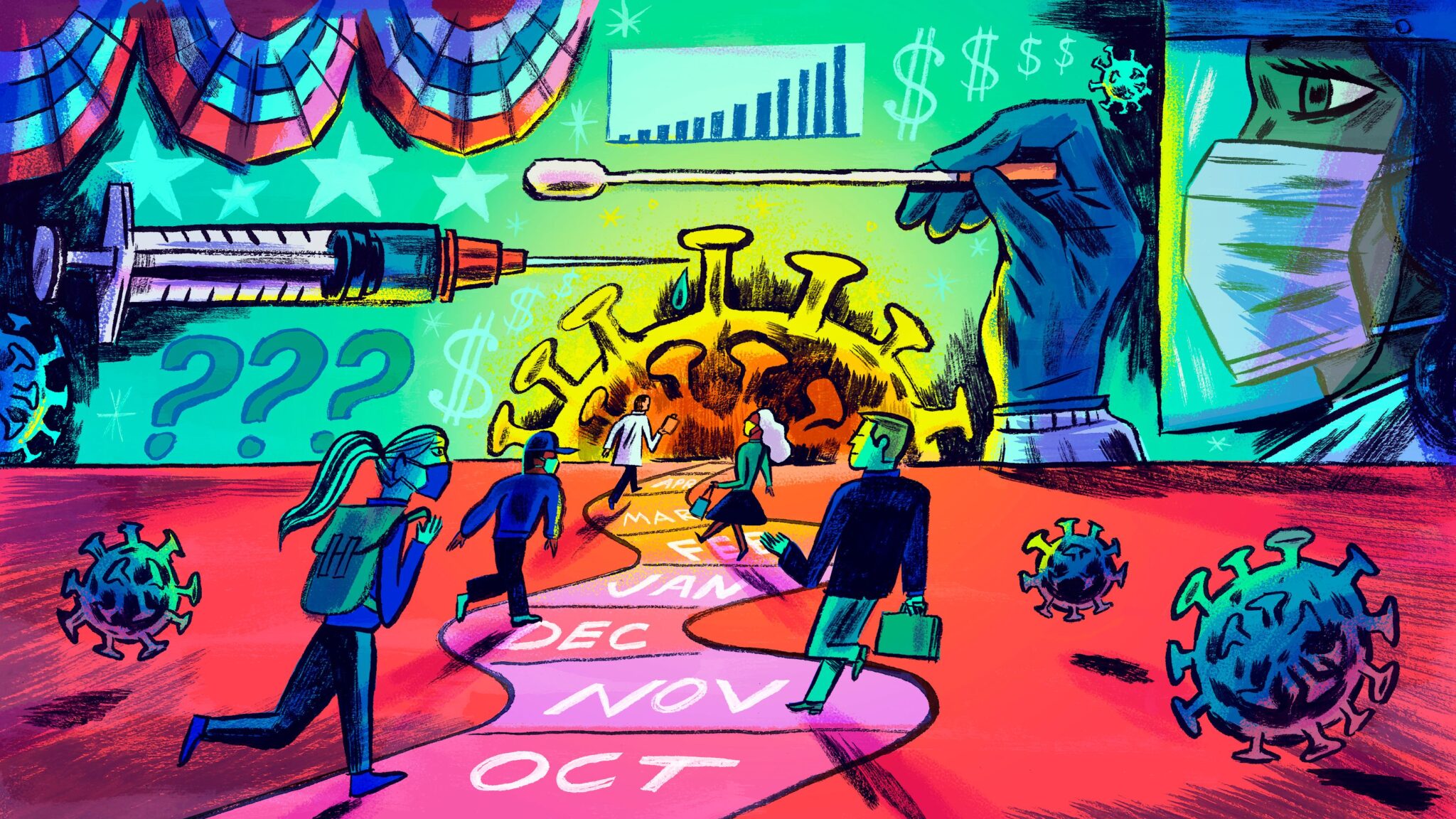 Illustration by Mike Reddy for STAT
Read the entire article by Andrew Joseph in STAT here.
September 16, 2020 Beyond the staggering U.S. deaths caused directly by the novel coronavirus, more than 134,200 people have died from Alzheimer's and other forms of dementia since March. That is 13,200 more U.S. deaths caused by dementia than expected, compared with previous years, according to an analysis of federal data by The Washington Post.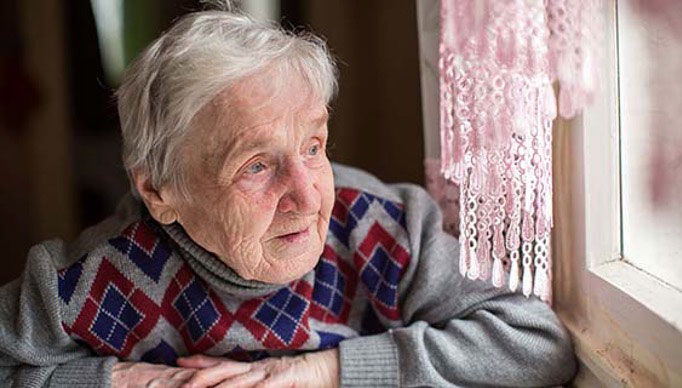 Read the entire article by William Wan in The Washington Post here.
September 15, 2020 ATrain Education offers a comprehensive, 10 contact hour course addressing the pressing need to understand how the COVID-19 pandemic started; the chain of infection; R Naught (R0, the basic reproduction number); the reason the USA can't look forward to herd immunity; the status of testing and vaccines; the reasons for public health directives; the history of coronaviruses; and the dire impacts of the virus on minority populations.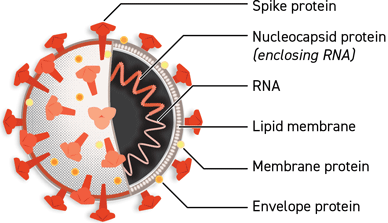 Access the course by JoAnn O'Toole, RN, BSN, Lauren Robertson, BA, MPT, and Nancy Evans, BS here.
September 14, 2020 A National Institutes of Health-funded study found that people with substance use disorders (SUDs) are more susceptible to COVID-19 and its complications. The findings suggest that health care providers should closely monitor patients with SUDs and develop action plans to help shield them from infection and severe outcomes.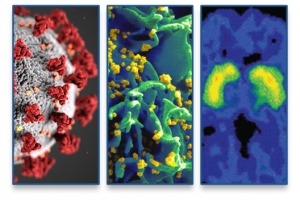 Read the entire news release from the National Institutes of Health here.
September 4, 2020 If people once again celebrate without precautions, it could upend the progress the U.S. is making in reducing Covid-19 infections and leave the nation in a more precarious position as it approaches the fall, the country's top infectious disease specialist said in an interview Friday.
Read the entire article by Andrew Joseph in STAT here.
September 2, 2020 Use of inexpensive, readily available steroid drugs to treat people hospitalized with Covid-19 reduced the risk of death by one-third, according to an analysis encompassing seven different clinical trials conducted by the World Health Organization and published Wednesday in the Journal of the American Medical Association.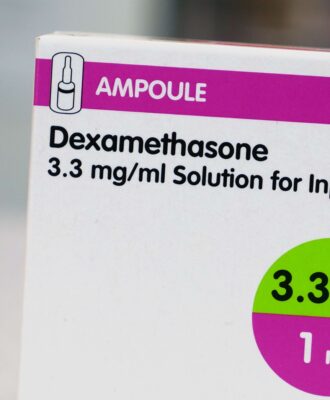 Read the entire article by Adam Feuerstein in STAT here.
August 28, 2020 Whether it's six months after the first infection or nine months or a year or longer, at some point, protection for most people who recover from Covid-19 is expected to wane. And without the arrival of a vaccine and broad uptake of it, that could change the dynamics of local outbreaks.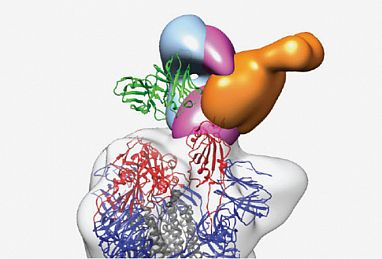 Neutralizing antibodies (blue, purple, orange) bound to the receptor binding domain on a SARS-CoV-2 spike protein. Christopher O. Barnes and Pamela J. Bjorkman, California Institute of Technology.
Read the entire article by Andrew Joseph in STAT here.
August 25, 2020 As the world wearies of trying to suppress the SARS-CoV-2 virus, many of us are wondering what the future will look like as we try to learn to live with it. Will it always have the capacity to make us so sick? Will our immune systems learn — and remember — how to cope with the new threat? Will vaccines be protective and long-lasting?
Read the entire article by Helen Branswell in STAT here.
August 21, 2020 Here are the COVID-19 vaccine prospects that have made it to phase three trials and beyond.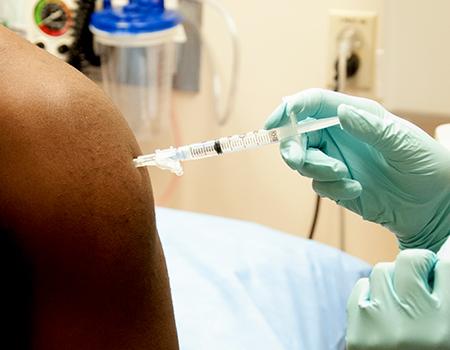 Read the entire article by Amy McKeever in National Geographic here.
August 17, 2020 The "before times" seem like a decade ago, don't they? Those carefree days when hugging friends and shaking hands wasn't verboten, when we didn't have to reach for a mask before leaving our homes, or forage for supplies of hand sanitizer. Oh, for the days when social distancing wasn't part of our vernacular.
Read the entire article by Andrew Joseph, Helen Branswell, and Elizabeth Cooney in STAT here.
August 11, 2020 The COVID-19 pandemic has revived a decades-old debate about how respiratory diseases travel—which affects the safety practices experts recommend.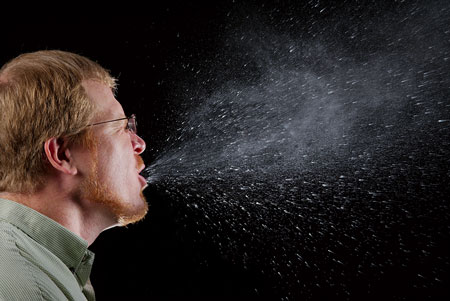 Read the entire article by Maya Wei-Haas in National Geographic here.
August 4, 2020 How did it come to this? A virus a thousand times smaller than a dust mote has humbled and humiliated the planet's most powerful nation. America has failed to protect its people, leaving them with illness and financial ruin. It has lost its status as a global leader. It has careened between inaction and ineptitude. The breadth and magnitude of its errors are difficult, in the moment, to truly fathom.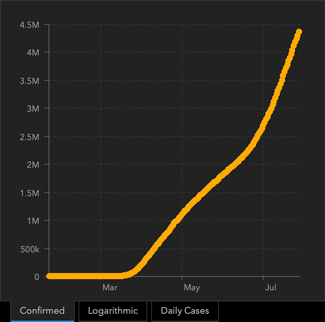 Read the entire story by Ed Yong in The Atlantic here.
July 29, 2020 The director of NIAID talks about vaccines, school reopenings, hostility toward science, and the lessons we'll learn when (yes, when) we recover.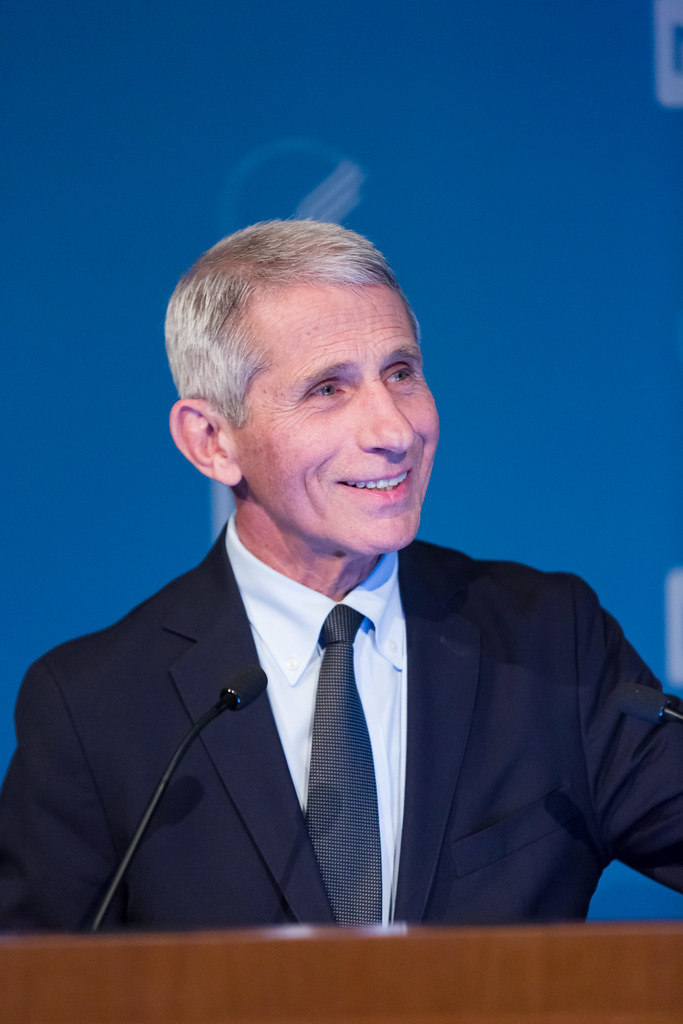 Credit: NIAID, licensed under CC BY 2.0.
Read the entire article by Steven Levy in Wired here.
July 27, 2020 A Phase 3 clinical trial designed to evaluate if an investigational vaccine can prevent symptomatic coronavirus disease 2019 (COVID-19) in adults has begun. The vaccine, known as mRNA-1273, was co-developed by the Cambridge, Massachusetts-based biotechnology company Moderna, Inc., and the National Institute of Allergy and Infectious Diseases (NIAID), part of the National Institutes of Health. The trial, which will be conducted at U.S. clinical research sites, is expected to enroll approximately 30,000 adult volunteers who do not have COVID-19.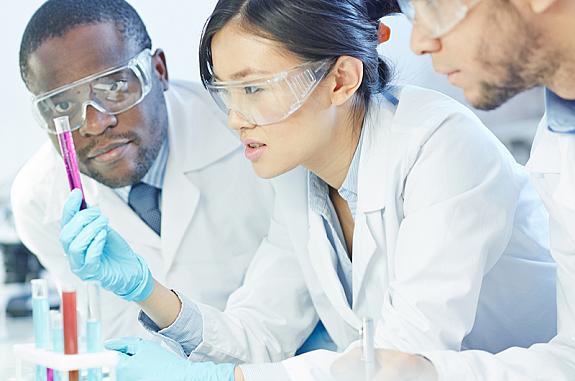 Read the entire article at NIH here.
July 22, 2020 RADx efforts seek to create capacity for 6 million daily tests by the end of 2020, address underserved populations.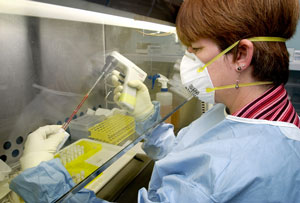 Read the entire article here.
July 20, 2020 In a June 15 tweet, President Trump said testing "makes us look bad." At his campaign rally in Tulsa five days later, he said he had asked his "people" to "slow the testing down, please." At a White House press conference last week, he told reporters, "When you test, you create cases."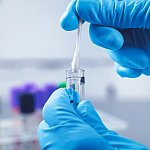 Read the entire article by Sharon Begley in STAT here.
July 13, 2020 The concept of herd immunity comes from vaccination policy, in which it's used to calculate the number of people who need to be vaccinated in order to ensure the safety of the population. But a coronavirus vaccine is still far off, and last month, Anthony Fauci, the head of the National Institute of Allergy and Infectious Diseases, said that, because of a "general anti-science, anti-authority, anti-vaccine feeling," the U.S. is "unlikely" to achieve herd immunity even after a vaccine is available.
Read the entire article by James Hamblin in The Atlantic here.
July 10, 2020 As of July 1, 2020, SARS-CoV-2 has affected more than 200 countries, resulting in more than 10 million identified cases with 508 000 confirmed deaths. This review summarizes current evidence regarding pathophysiology, transmission, diagnosis, and management of COVID-19.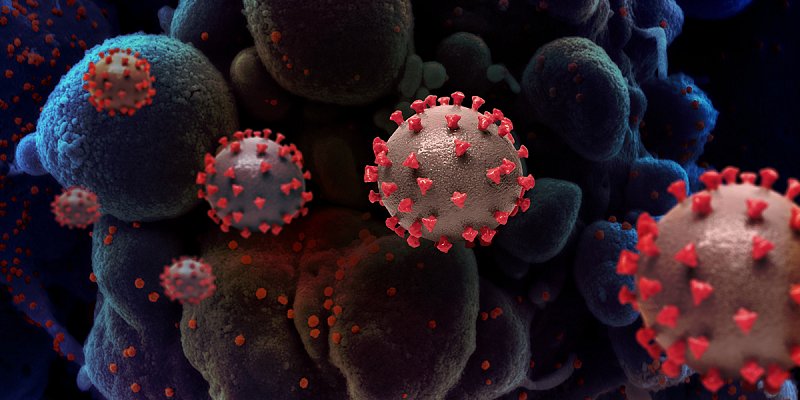 Read the entire review by Wiersing and colleagues in JAMA here.
July 6, 2020 In a gigantic feat of scientific ambition, researchers have designed a staggering 1,200 clinical trials aimed at testing treatment and prevention strategies against Covid-19 since the start of January. But a new STAT analysis shows the effort has been marked by disorder and disorganization, with huge financial resources wasted.
Read the article by Matthew Herper and Erin Riglin in STAT here.
July 2, 2020 After months of study, scientists have better clarity on the coronavirus's lethal potential—which makes recent case surges all the more alarming.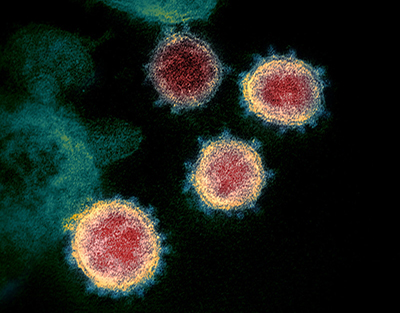 Read the full article by Carrie Arnold in National Geographic here.
July 1, 2020 A growing body of evidence supports the idea that wearing face masks in public, even when you feel well, can help curb the spread of the coronavirus — since people can spread the virus even without showing symptoms. That's the main reason to wear a mask: to protect other people from you.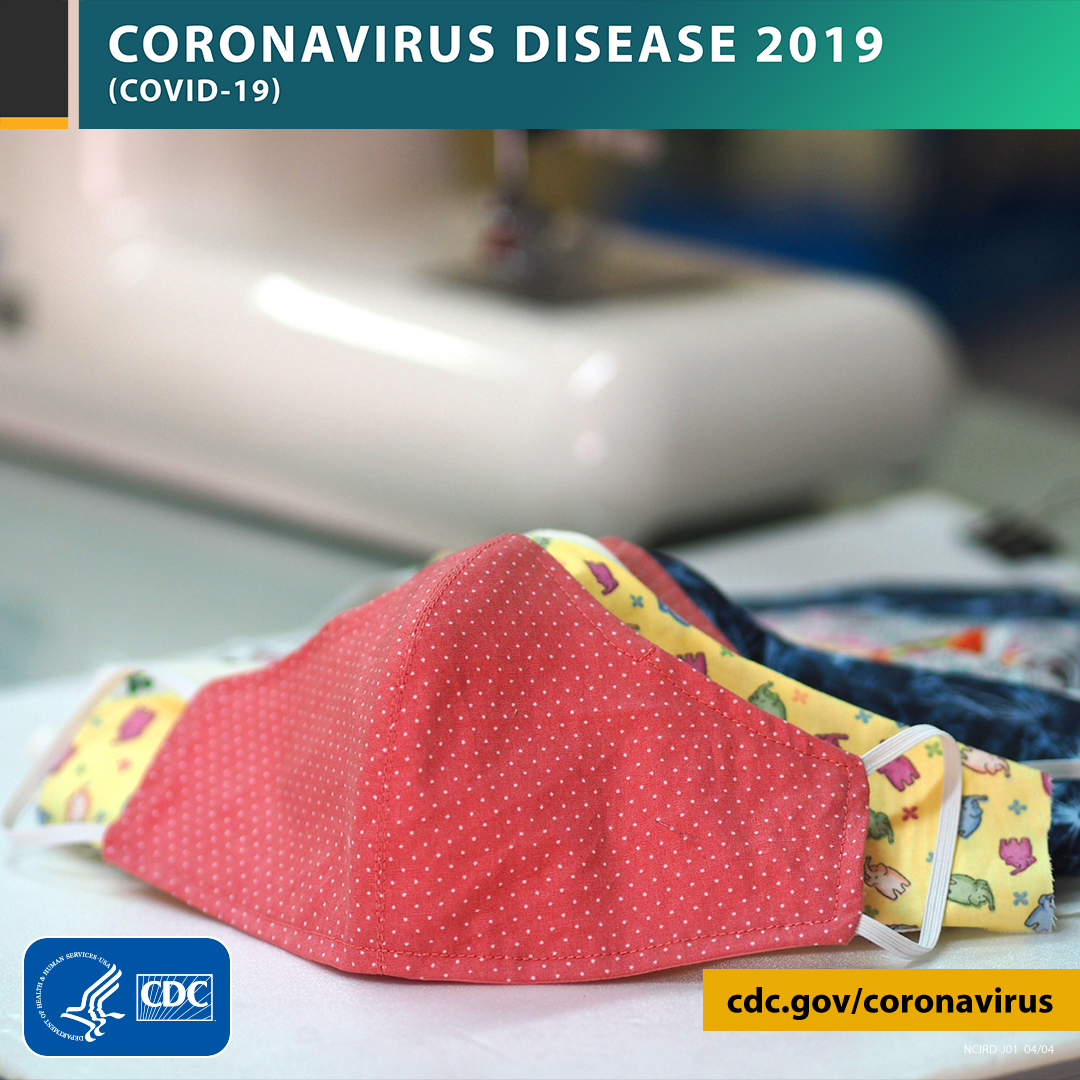 See the entire article by Maria Gody here.
June 26, 2020 This coronavirus "has such a diversity of effects on so many different organs, it keeps us up at night," said Thomas McGinn, deputy physician in chief at Northwell Health and director of the Feinstein Institutes for Medical Research. "It's amazing how many different ways it affects the body."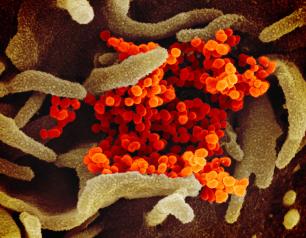 Watch the video and read the accompanying article by Sharon Begley at STAT here.
June 25, 2020 The Centers for Disease Control and Prevention on Thursday broadened its warning about who is at risk of developing severe disease from Covid-19 infection, suggesting even younger people who are obese or have other health conditions can become seriously ill if they contract the virus.
Read entire article by Helen Branswell in STAT here.
June 20, 2020 Sheila Bedoni: Navajo Department of Health Community Health Worker Supervisor. Her team covers a rugged, rural region, with many residents living at least an hour by car from a paved road or health services. The Navajo Department of Health Community Health Workers are frequently the sole lifeline to food, water, and wellness checks for many high-risk and elderly residents; a responsibility that Sheila and her team don't take lightly.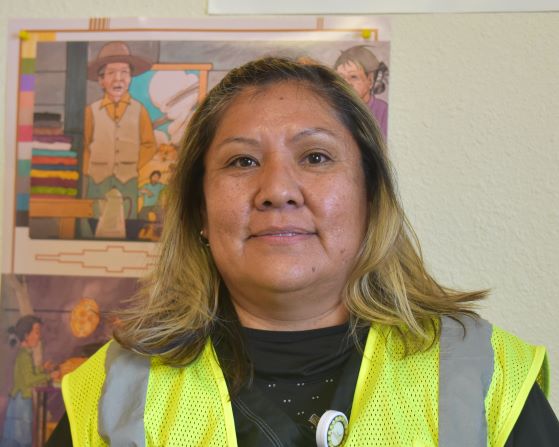 Read about Sheila Bedoni here.
June 16, 2020 Surface contamination and fleeting encounters are less of a worry than close-up, person-to-person interactions for extended periods.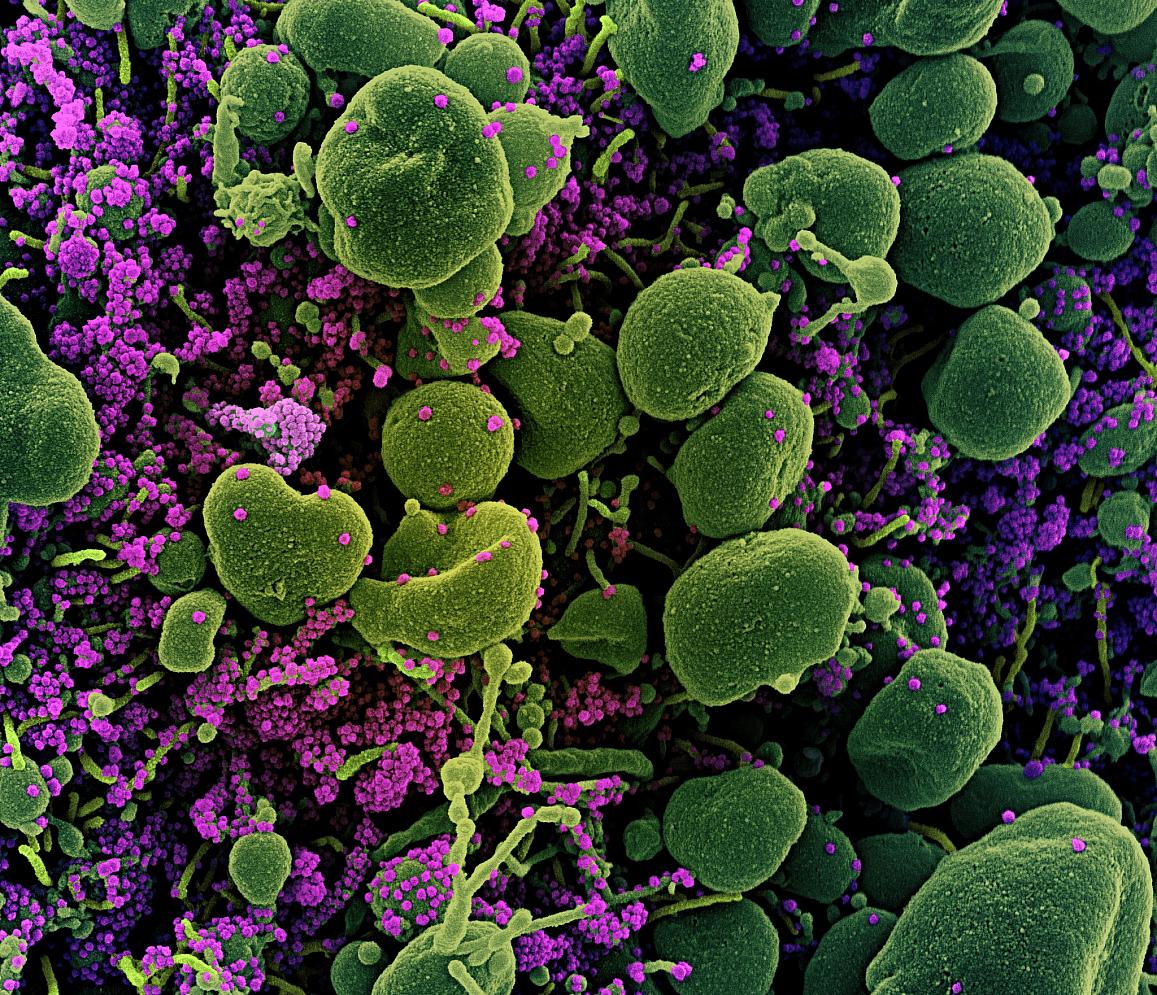 See full article in the
Washington Post
here
.
June 12, 2020 An excellent and uplifting interview with Dr. Anthony Fauci on NPR's Science Friday.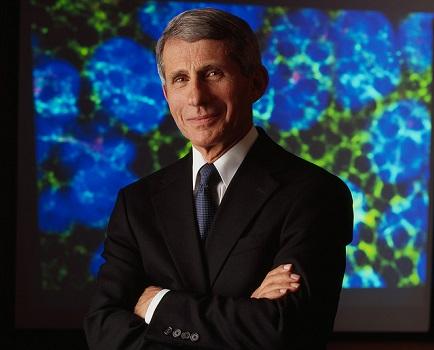 Listen to the entire interview here.
June 9, 2020 Population-wide use of facemasks keeps the coronavirus "reproduction number" under 1.0, and prevents further waves of the virus when combined with lockdowns, a modelling study from the universities of Cambridge and Greenwich suggests.
The research suggests that lockdowns alone will not stop the resurgence of SARS-CoV-2, and that even homemade masks with limited effectiveness can dramatically reduce transmission rates if worn by enough people, regardless of whether they show symptoms.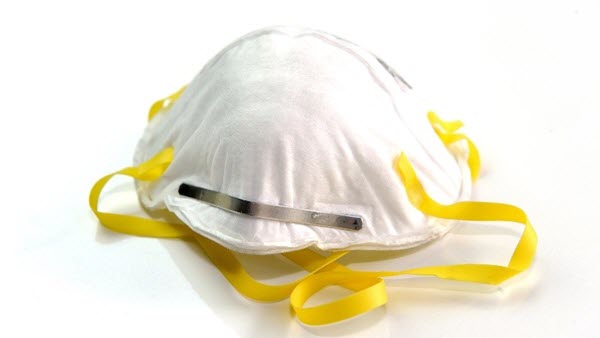 Read the entire article from the University of Cambridge here.
June 5, 2020 The Kaiser Family Foundation estimates that 47.5 million people were at risk of losing employer-sponsored insurance because of massive job losses over the past 2 months.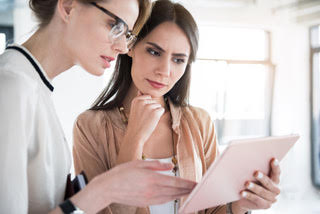 Read full article from JAMA Health Forum here.
May 30, 2020 An excellent resource with the latest numbers on tests, confirmed cases, hospitalizations, and patient outcomes from every US state and territory. Also includes a racial data tracker and information about a COVID exit strategy. Brought to us by the volunteers at The Atlantic.
Click here to access The COVID Tracking Project
May 23, 2020 The coronavirus may still be spreading at epidemic rates in 24 states, particularly in the South and Midwest, according to new research that highlights the risk of a second wave of infections in places that reopen too quickly or without sufficient precautions.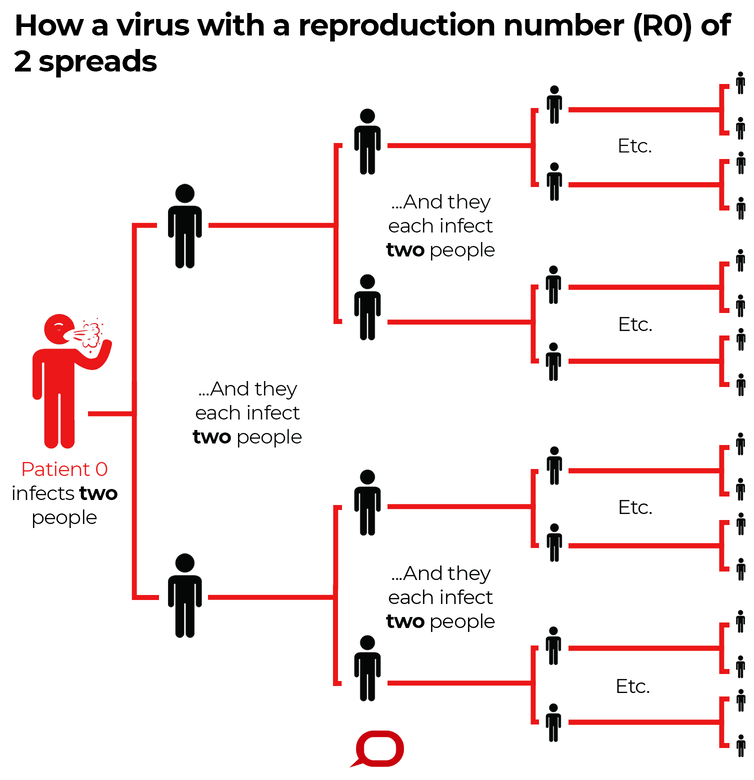 Read the article from the Washington Post here.
May 22, 2020 The randomized, controlled trial enrolled hospitalized adults with COVID-19 with evidence of lower respiratory tract involvement (generally moderate to severe disease). Investigators found that remdesivir was most beneficial for hospitalized patients with severe disease who required supplemental oxygen. Findings about benefits in other patient subgroups were less conclusive in this preliminary analysis.
Access the news release from NIAID here.
May 21, 2020 Considering that a large number of cases are asymptomatic (or present with very mild symptoms) and that testing has not been performed on the entire population, only a fraction of the SARS-CoV-2 infected population is detected, confirmed through a laboratory test, and officially reported as a COVID-19 case. The number of actual cases is therefore estimated to be at several multiples above the number of reported cases. The number of deaths also tends to be underestimated, as some patients are not hospitalized and not tested.
Read the entire article from Worldometer here.
May 18, 2020 It has been more than a century since the world has encountered a pandemic like coronavirus disease 2019 (COVID-19), and the rate of spread of COVID-19 around the globe and the associated morbidity and mortality have been staggering.1 To address what may be the greatest public health crisis of this generation, it is imperative that all sectors of society work together in unprecedented ways, with unprecedented speed. In this Viewpoint, we describe such a partnership.
Francis S. Collins, MD, PhD; Paul Stoffels, MD, JAMA Network. Read the full article here.
May 13, 2020 Fraudsters see opportunities to target us in these uncertain times. Here are their most popular schemes and how we can protect ourselves.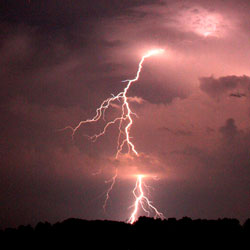 Read the full article in the New York Times here.
May 8, 2020 One alarming symptom robs many patients of blood oxygen well before they notice. Doctors are racing to understand it.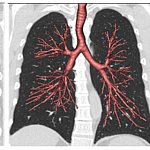 Read full article in National Geographic here.
May 7, 2020 For all the talk of a second wave of coronavirus cases hitting the United States this fall, one consideration is often lost: The country is still in the throes of the first wave of this pandemic.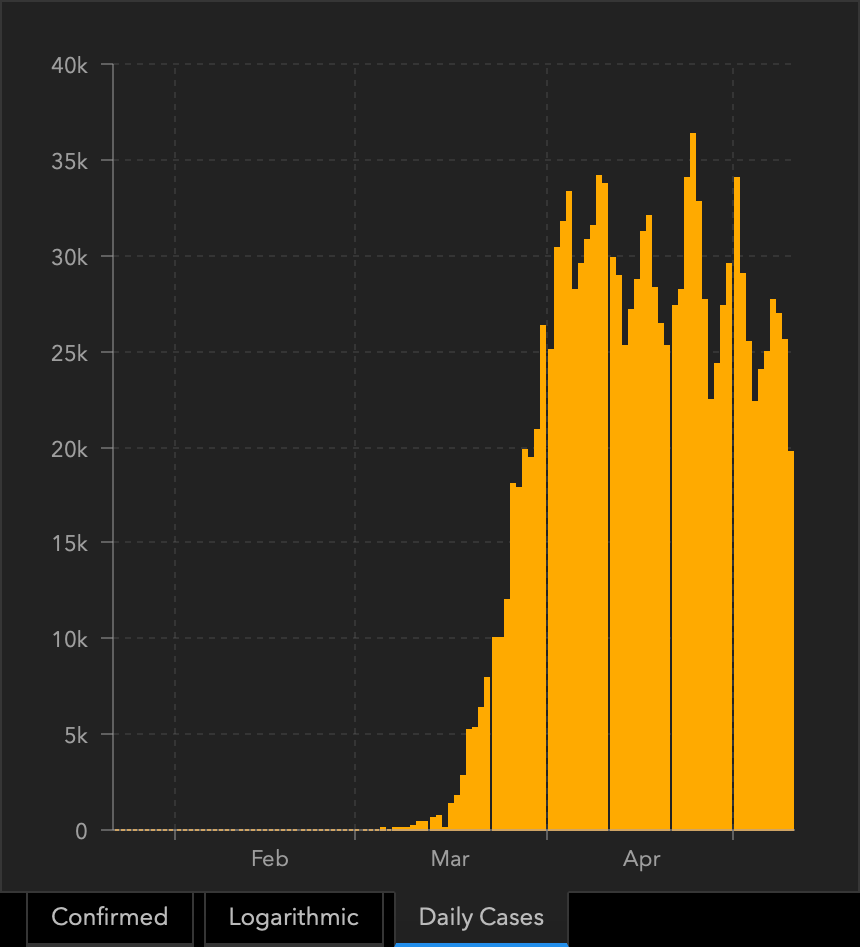 Read the full article in STAT here.
May 6, 2020 More than 90 vaccines are being developed against SARS-CoV-2 by research teams in companies and universities across the world. Researchers are trialling different technologies, some of which haven't been used in a licensed vaccine before. At least six groups have already begun injecting formulations into volunteers in safety trials; others have started testing in animals. Nature's graphical guide explains each vaccine design.
Read the full article in Nature here.
May 5, 2020 Updated IHME COVID-19 Projections: Predicting the Next Phase of the Epidemic
Link to full article here.
May 4, 2020 At Canyon Springs Post-Acute in Santa Clara County, 69 patients and 30 staff had tested positive, and six residents are dead. "We weren't prepared," said a Redwood Springs nurse who has tested positive. "We lost control of the situation because we weren't talking about it." All three facilities share the same parent company: Plum Healthcare Group, a California entity that controls about 50 skilled nursing facilities in the state.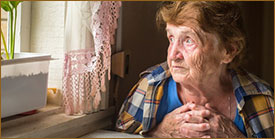 Read full article here.
May 4, 2020 Meet Cady Chaplin, an intensive-care nurse at Lenox Hill Hospital. She just turned thirty. "Sometimes, after my shift, I walk in my apartment, slide down the door, and cry," she says.
Read the full article in the New Yorker here.
April 30, 2020 An excellent article from Jessica Gold, M.D., an assistant professor of psychiatry at Washington University in St. Louis about the stress healthcare workers are feeling working during the COVID-19 pandemic. As the pandemic has unfolded, healthcare workers or all stripes are dealing with an unprecedented crisis--one in which many say they feel betrayed by their employers, the healthcare system, and the government.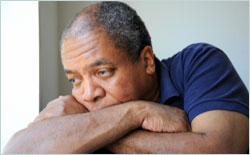 Read the full article here.
April 24, 2020 The coronavirus disease 2019 (COVID-19) pandemic has propagated global shock waves that have disrupted nearly every aspect of human endeavor. Nowhere has this been more evident than in health care. Health care delivery systems in some locations have been overwhelmed, and even those not so severely affected have had to reorganize and restructure to concentrate resources to meet an anticipated surge of patients who are critically ill.
In the absence of rapid and reliable testing, proven therapies, or even standard protocols for treatment, physicians and other clinicians have been forced to improvise, in some cases relying on the thinnest of evidence, to treat patients who are desperately ill.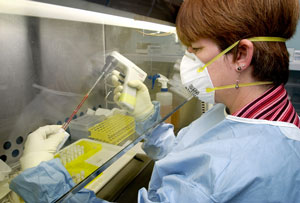 Link to article: https://jamanetwork.com/journals/jamanetworkopen/fullarticle/2765269
April 21, 2020 The Institute for Health Metrics and Evaluation has projected when states may be able to consider easing currently implemented social distancing policies – if and only if – strong containment measures already have been instituted.
Based on the latest available data and updated predictions of COVID-19 prevalence, the table below outlines potential timing of these considerations. Estimates suggest that 30 states may fall below the 1 prevalent case per 1,000,000 threshold during May (greens to the light yellow in the map below). This threshold is considered a conservative estimate of the number of COVID-19 infections that states could reasonably identify via active case detection and contact tracing.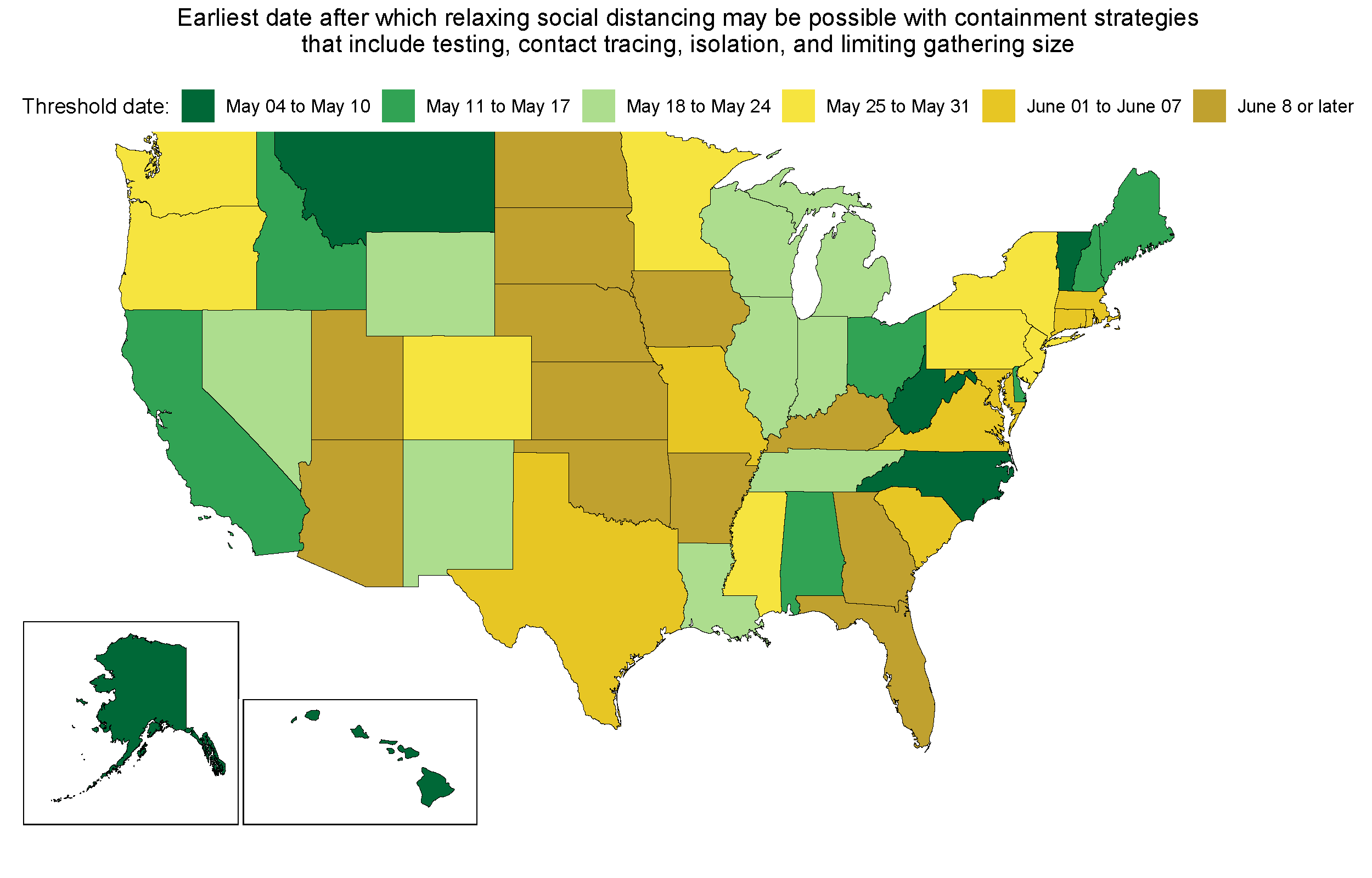 Link to full article: http://www.healthdata.org/covid/updates
April 21, 2020 These Treatment Guidelines have been developed to inform clinicians how to care for patients with COVID-19. Because clinical information about the optimal management of COVID-19 is evolving quickly, these Guidelines will be updated frequently as published data and other authoritative information becomes available.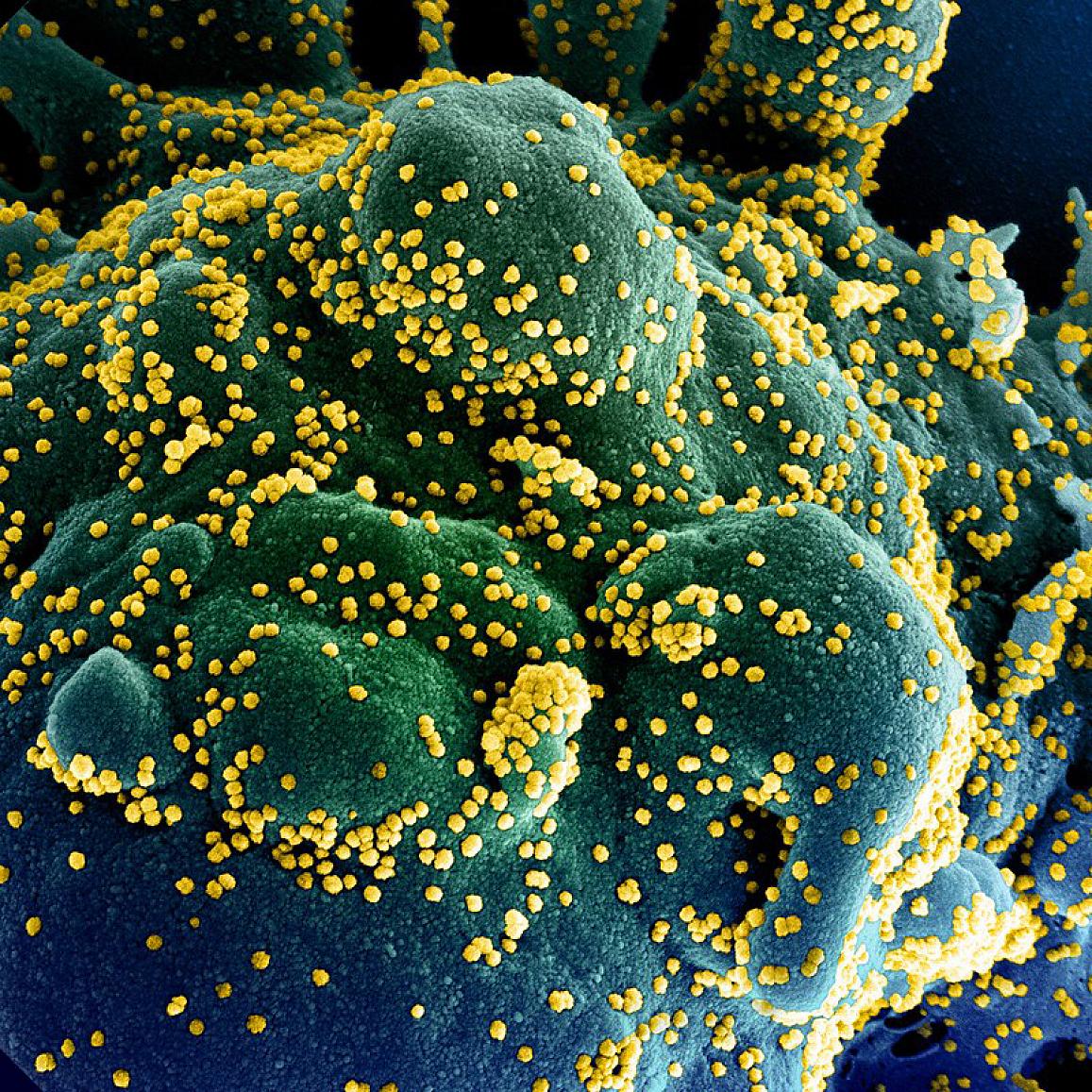 Colorized scanning electron micrograph of an apoptotic cell (green) infected with SARS-COV-2 virus particles (orange), isolated from a patient sample. Image captured at the NIAID Integrated Research Facility (IRF) in Fort Detrick, Maryland. NIAID
Link to NIH COVID-19 Treatment Guidelines: https://covid19treatmentguidelines.nih.gov/introduction/
April 18, 2020 Here's a nice graphic showing PPE for the COVID-19 pandemic. The link below this graphic shows the CDC-recommended sequence for donning and doffing PPE.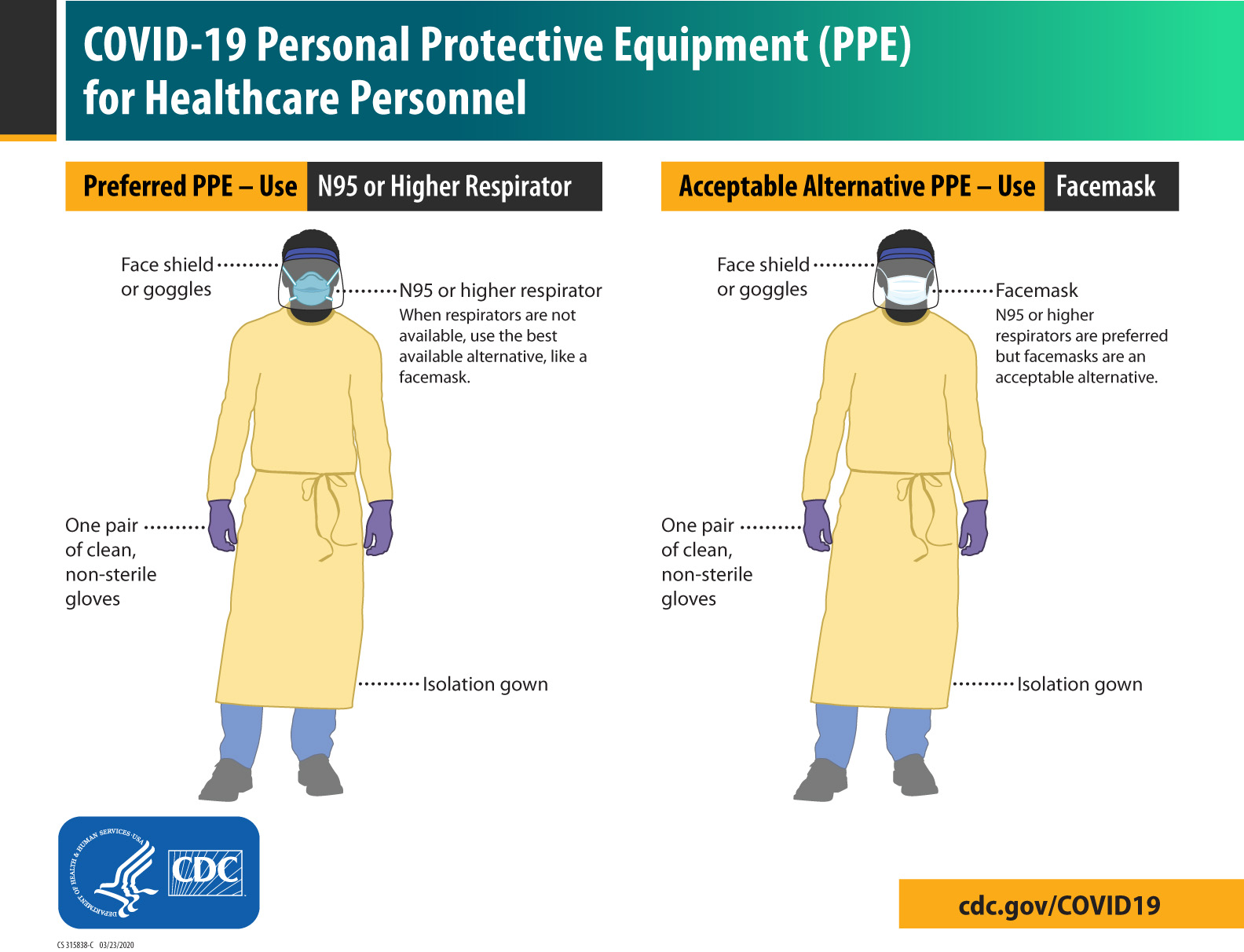 Link to CDC donning and doffing guidelines: https://www.cdc.gov/hai/pdfs/ppe/PPE-Sequence.pdf
April 17, 2020 Early treatment with the experimental antiviral drug remdesivir significantly reduced clinical disease and damage to the lungs of rhesus macaques infected with SARS-CoV-2, the coronavirus that causes COVID-19, according to National Institutes of Health scientists.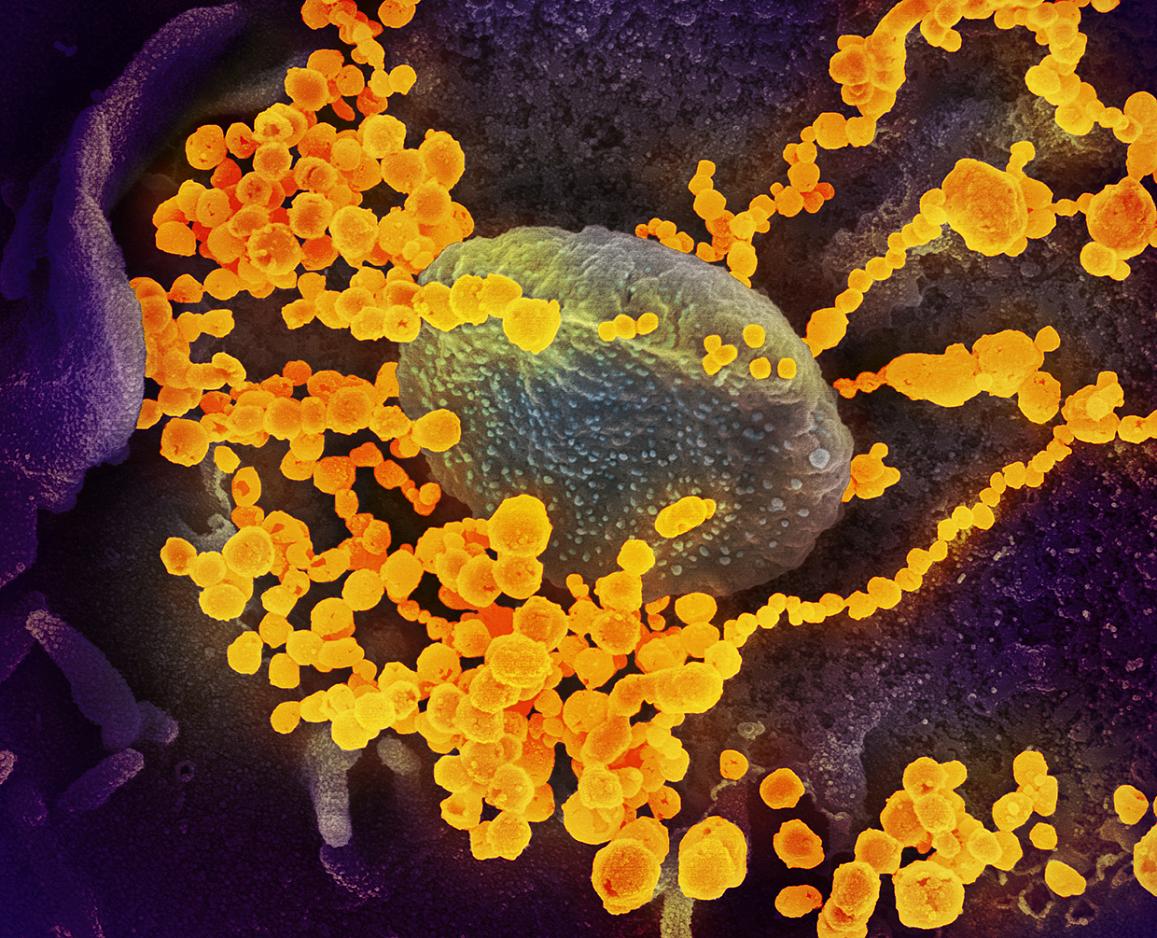 This scanning electron microscope image shows SARS-CoV-2 (round gold objects) emerging from the surface of cells cultured in the lab. SARS-CoV-2, also known as 2019-nCoV, is the virus that causes COVID-19. The virus shown was isolated from a patient in the U.S.NIAID-RML Source: NIH
Link to full report: https://www.nih.gov/news-events/news-releases/antiviral-remdesivir-prevents-disease-progression-monkeys-covid-19
April 11, 2020 A map showing the total number of coronavirus cases by county and state for the entire country.
Link to the map: https://covid19.topos.com/
April 8, 2020 When I ask if he is hoarding anything, he is outraged. "Not a hoarder," he said. "In fact, in a few months, if I walk into someone's house and stumble onto 50 rolls of toilet paper in a closet somewhere, I will end the friendship."
Maureen Dowd, New York Times, April 4, 2020
Link to the the entire interview:
https://www.nytimes.com/2020/04/04/style/larry-david-curb-your-enthusiasm-coronavirus-psa.html
April 4, 2020 CDC recommends wearing cloth face coverings in public settings where other social distancing measures are difficult to maintain (e.g., grocery stores and pharmacies), especially in areas of significant community-based transmission.
CDC also advises the use of simple cloth face coverings to slow the spread of the virus and help people who may have the virus and do not know it from transmitting it to others. Cloth face coverings fashioned from household items or made at home from common materials at low cost can be used as an additional, voluntary public health measure.
Cloth face coverings should not be placed on young children under age 2, anyone who has trouble breathing, or is unconscious, incapacitated or otherwise unable to remove the mask without assistance.
The cloth face coverings recommended are not surgical masks or N-95 respirators. Those are critical supplies that must continue to be reserved for healthcare workers and other medical first responders, as recommended by current CDC guidance.
Link to CDC page on face covering: https://www.cdc.gov/coronavirus/2019-ncov/prevent-getting-sick/diy-cloth-face-coverings.html
This website is tracking cases in real time using arcgis technology. Each time you access the site, the data is updated. Excellent resource being widely used by scientists and the media to keep us up-to-date on the coronavirus pandemic.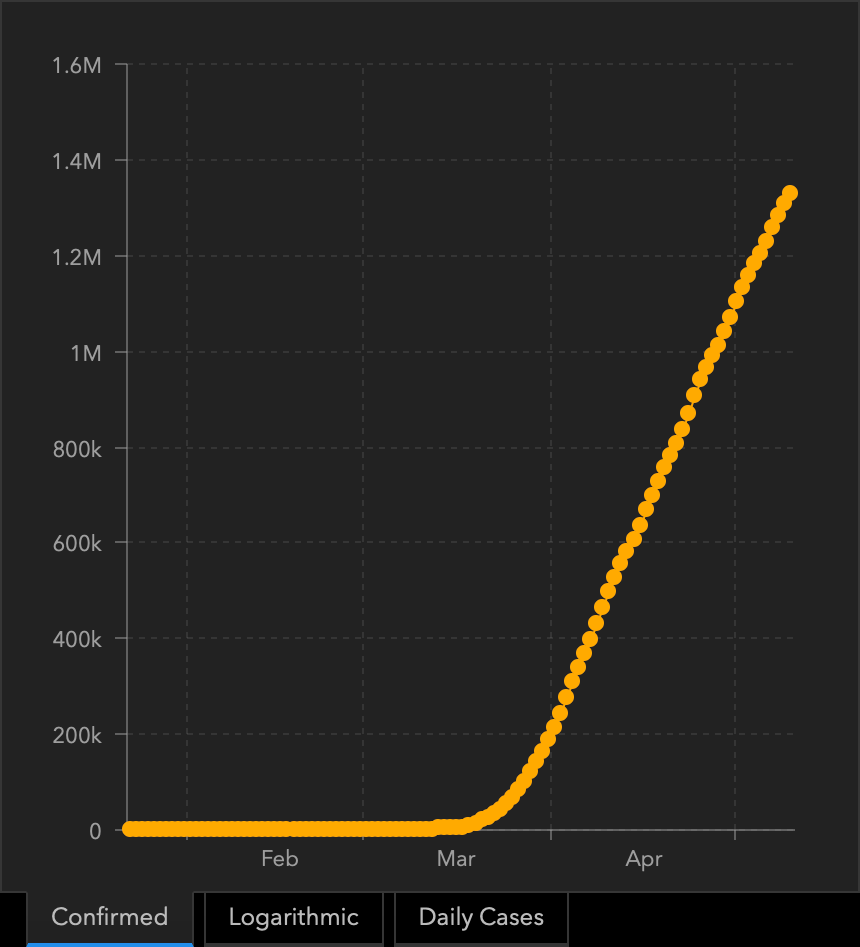 Link to Johns Hopkins: www.arcgis.com/apps/opsdashboard/index.html#/bda7594740fd40299423467b48e9ecf6
April 1, 2020 As the coronavirus pandemic continues, many people are now overthinking things they never used to think about at all. Can you go outside? What if you're walking downwind of another person? What if you're stuck waiting at a crosswalk and someone is there? What if you're going for a run, and another runner is heading toward you, and the sidewalk is narrow? Suddenly, daily mundanities seem to demand strategy.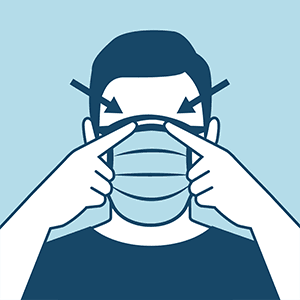 Link to full article:
https://www.theatlantic.com/health/archive/2020/04/coronavirus-pandemic-airborne-go-outside-masks/609235/
Homemade personal protective equipment
March 30, 2020 The article contains specific instructions on how to construct a handmade mask, which was tested against an aerosol challenge with some measurable benefit.
Link to article on CIDRAP (Center for Infectious Disease Research and Policy).
March 26, 2020 Stephen Curry is joined by Dr. Anthony Fauci of National Institute of Allergy and Infectious Diseases to talk all about COVID-19.
Link to You Tube interview: https://www.youtube.com/watch?v=iuX826AGXWU
March 25, 2020 The very nature of healthcare settings makes them vulnerable to the spread of infections because they serve patients who are ill and are therefore susceptible hosts. Patients with altered immunity such as people with cancer or HIV/AIDS are at high risk for infection. Surgical patients are at risk because any incision creates a new portal of entry for pathogens. Elderly patients may have weakened immunity simply because of their age. Healthcare workers are themselves at risk of infection because of their close daily contact with patients who may harbor pathogens. Thus, infection control (and breaking the chain of infection) is a primary component of safe, effective patient care.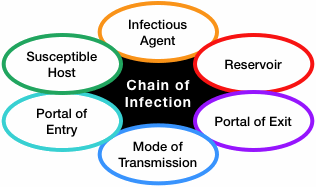 We are offering this course at 50% off. Normally $10, we've cut the price to just $5.00. Take this opportunity to brush up on the chain: pathogen, susceptible host, portal of entry, mode of transmission, portal of exit, and reservoir. Go to Chain of Infection ►
March 23, 2020 Supplies of N95 respirators can become depleted during an influenza pandemic or wide-spread outbreaks of other infectious respiratory illnesses. Existing CDC guidelines recommend a combination of approaches to conserve supplies while safeguarding health care workers in such circumstances. These existing guidelines recommend that health care institutions:
Minimize the number of individuals who need to use respiratory protection through the preferential use of engineering and administrative controls;
Use alternatives to N95 respirators (e.g., other classes of filtering facepiece respirators, elastomeric half-mask and full facepiece air purifying respirators, powered air purifying respirators) where feasible;
Implement practices allowing extended use and/or limited reuse of N95 respirators, when acceptable; and
Prioritize the use of N95 respirators for those personnel at the highest risk of contracting or experiencing complications of infection.
Link to full Guidance: https://www.cdc.gov/niosh/topics/hcwcontrols/recommendedguidanceextuse.html
March 17, 2020 Lasting just over a year, the 1918–1919 influenza pandemic stands as a lasting reminder of what happens when governments and their citizens fail to meet a crisis head on. From our perch today, as we brace for the coronavirus' inevitable spread, the missteps of 1918 seem eerily prescient: A lack of leadership from Washington, with the gaps filled unevenly at the state and local levels.
Public officials who either lied, dissembled or made up facts. Hucksters who used popular media to misinform the public and make a quick buck in the process. Public health infrastructure that was inadequate to the challenge. And ordinary citizens who often refused to heed the warning of experts.
Joshua Zeitz
Politico magazine, March 17, 2020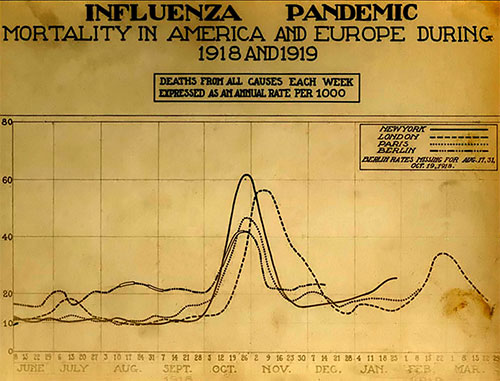 Link to full article:
https://www.politico.com/news/magazine/2020/03/17/spanish-flu-lessons-coronavirus-133888
March 26, 2020 In this New England Journal of Medicine article, Anthony Fauci, Clifford Lane, and Robert Redfield discuss a study by Li and colleagues that provides a detailed clinical and epidemiologic description of the first 425 cases reported in the epicenter of the outbreak in the city of Wuhan in Hubei province, China. The article provides a case definition, case fatality rate, and discusses Covid-19's efficiency of transmission. 
Link to full article:
https://www.nejm.org/doi/full/10.1056/NEJMe2002387?query=RP
The Doctor Who Helped Defeat Smallpox Explains What's Coming
Epidemiologist Larry Brilliant, who warned of pandemic in 2006, says we can beat the novel coronavirus—but first, we need lots more testing.
March 19, 2020 In this fascinating interview in Wired magazine with Dr. Larry Brilliant, the epidemiologist talks about novel viruses, flattening the curve, the effectiveness of N95 masks, and the "gold ring"--an eventual vaccine and eventual herd immunity. Brilliant shares his experience and knowledge in a straightforward and engaging manner.
Link to full article: https://www.wired.com/story/coronavirus-interview-larry-brilliant-smallpox-epidemiologist/
Pandemic by Lynn Unger
March 23, 2020
What if you thought of it
as the Jews consider the Sabbath
the most sacred of times?
Cease from travel
Cease from buying and selling.
Give up, just for now,
on trying to make the world
different than it is.
Sing. Pray. Touch only those
to  whom you commit your life.
Center down.
And when your body has become still,
reach out with your heart.
Know  that we are connected
in ways that are terrifying and beautiful.
(You could hardly deny it now.)
Know that our lives
are in one another's hands.
(Surely, that has become clear.)
Do  not reach out your hands.
Reach out your heart.
Reach out your words.
Reach out all the tendrils
of compassion that move, invisibly,
where we cannot touch.
Promise the world your love—
for better or worse,
in sickness and in health,
so long as we both shall live.
The Rev. Dr. Lynn Unger leads the Church of the Larger Fellowship, about which you can find more at their website, Quest for Meaning. She gave permission for ATrain Education to publish her poem "with all my best wishes to those who are on the front lines of this crisis." March 23, 2020.