COVID-19 (Coronavirus) Blog

May 4, 2021 The Biden administration on Tuesday set a new goal for the ongoing U.S. Covid-19 vaccination campaign: giving at least one shot to 70% of the adult population by July 4.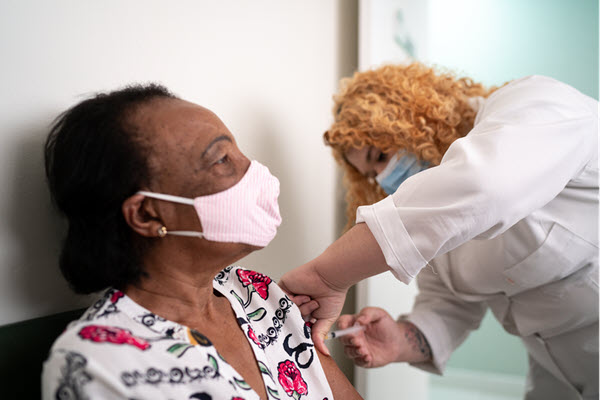 Read the article by Lev Facher in STAT here.
April 30, 2021 Throughout the Covid-19 pandemic, governors in Republican-controlled states like Texas and Arizona have sought to ban local governments from imposing disease-prevention measures like mask mandates or school closures.
In many cases, the pushback has forced local health officials to decide between honoring the desires of the community they serve, or following the science and advocating directly against their own constituents and the mayors or county leaders they work for.
Read the entire article by Lev Facher in STAT Politics here.
April 29, 2021 To bolster research to help communities disproportionately affected by COVID-19, the National Institutes of Health is funding $29 million in additional grants for the NIH Community Engagement Alliance (CEAL) Against COVID-19 Disparities. This funding was supported by the American Rescue Plan. 
April 27, 2021 Working hard to keep her composure, Lavanya Sharma tweeted a short video on April 25. "Please please please help," the teenage girl from New Delhi's Uttam Nagar neighborhood wrote atop her post as her mother lay gasping for breath and her oximeter blinked a dangerously low reading of 52/100. Sharma's frantic calls for help didn't get an official response until the next day, when an ambulance finally arrived to take her mother to the hospital.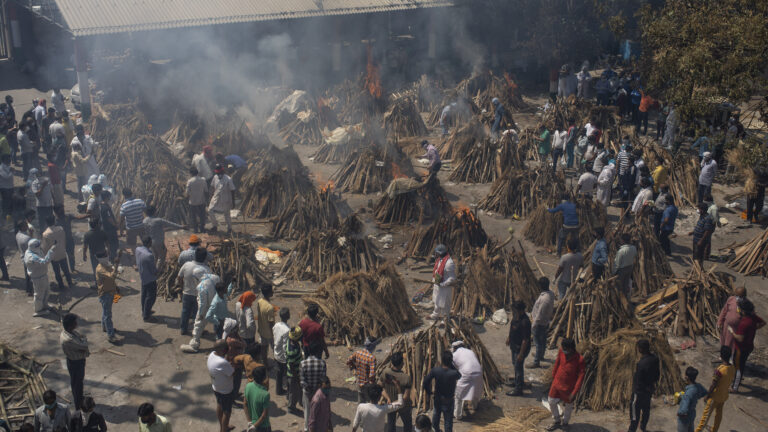 Read more in this article by Vikas Dandekar in STAT First Opinion here.
April 25, 2021 The latest data show that getting a shot not only protects vaccinated individuals, it reduces the chance they can spread the virus to others.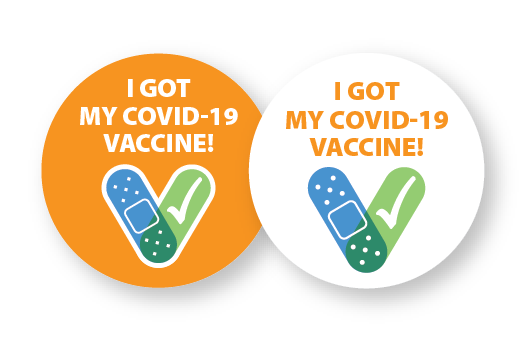 Read more in National Geographic Science here. 
April 22, 2021 COVID-19, can actively infect cells that line the mouth and salivary glands. The new findings may help explain why COVID-19 can be detected by saliva tests, and why about half of COVID-19 cases include oral symptoms, such as loss of taste, dry mouth, and oral ulcers. These results also suggest that the mouth and its saliva may play an important—and underappreciated—role in spreading SARS-CoV-2 throughout the body and, perhaps, transmitting it from person to person.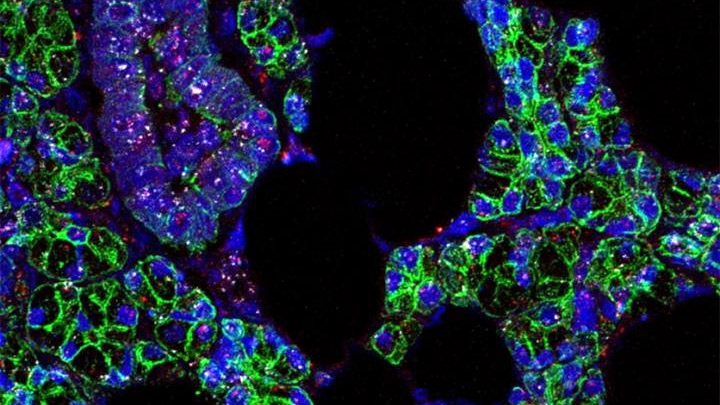 SARS-CoV-2 (pink) and its preferred human receptor ACE2 (white) were found in human salivary gland cells (outlined in green). Credit: Paola Perez, Warner Lab, National Institute of Dental and Craniofacial Research, NIH
Read the report by Francis Collins in the NIH Director's Blog here. 
April 20, 2021 It's become increasingly clear that even healthy people with mild cases of COVID-19 can battle a constellation of symptoms that worsen over time—or which sometimes disappear only to come right back. These symptoms are part of what's called "Long COVID Syndrome."
Read the post by Dr. Francis Collins in NIH Director's Blog here. 
April 15, 2021 We didn't think SARS would hit us, or MERS, or that H1N1 would come from Central America or that Ebola would spread in an area of Africa that it had never been in before. And what that tells us is one essential thing: that we need a pluripotent public health system. We need to be ready for any threat. And that means rapid detection and rapid response.
Read the entire interview in Medscape here.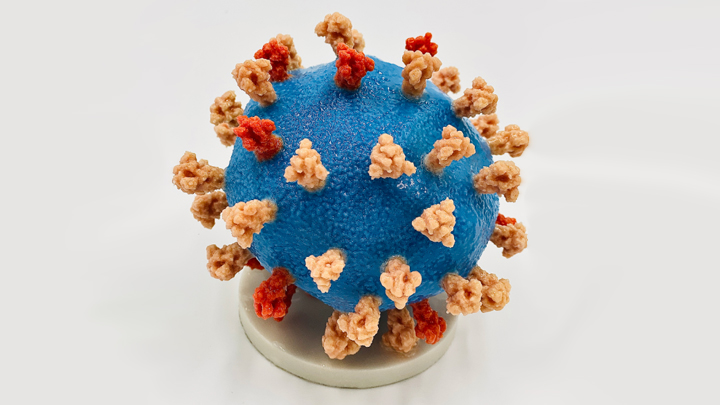 April 15, 2021 See the video here. 
April 13, 2021 A week after receiving the AstraZeneca Covid-19 vaccine, a 37-year-old woman in Norway went to the emergency department with fever and persistent headaches. A CAT scan of her head showed a blood clot in blood vessels involved in draining the brain, but her levels of platelets, involved in clotting, were low. She was treated with platelet infusions and a blood thinner, but had a bleed in her brain the next day. She underwent surgery to relieve the pressure on her brain but died two days later.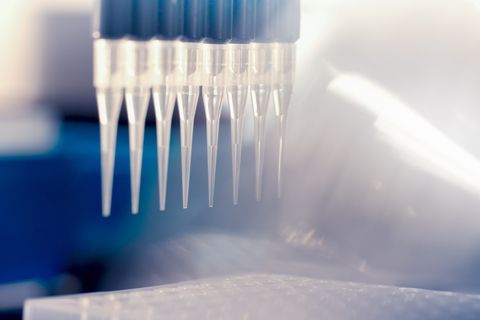 Read more in this article by Matthew Herper in STAT Health here.
April 13, 2021 For most countries the development of a safe and effective vaccination for COVID-19 is seen as the long-term solution to the COVID-19 pandemic. A critical step in extinguishing the pandemic will be vaccination of a high proportion of the population in the context of increasing misinformation, vaccine hesitancy and lack of trust in science.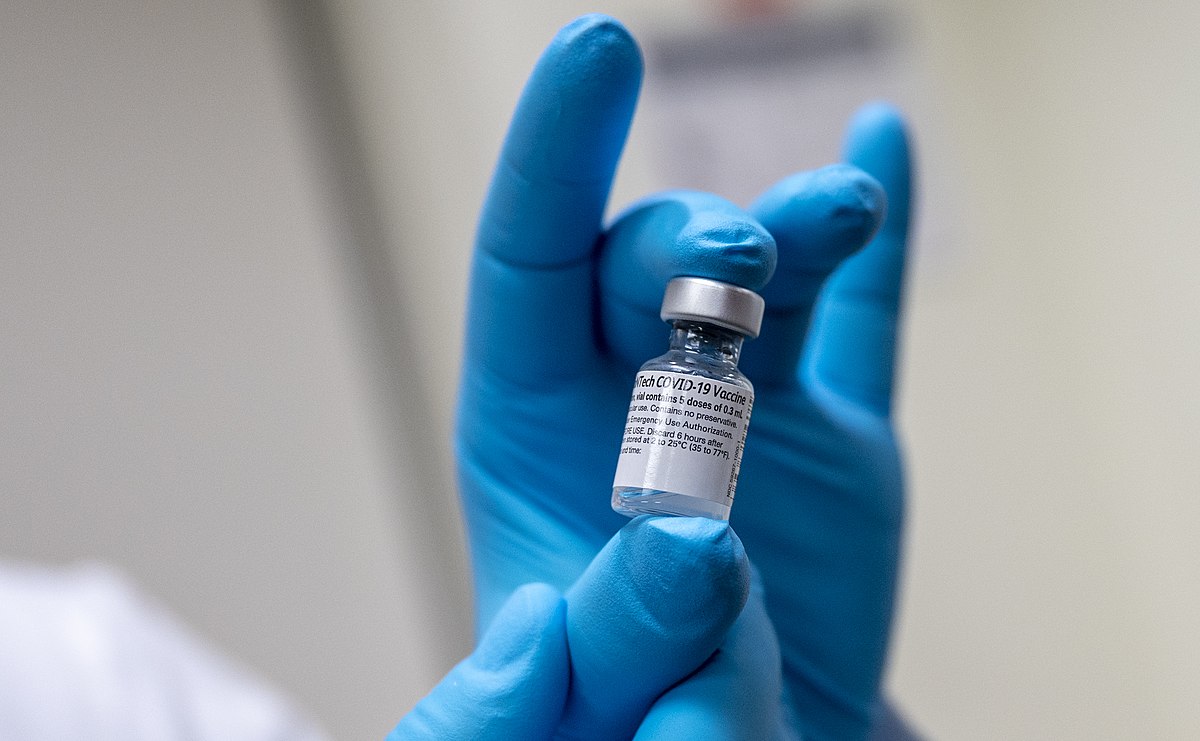 Read the entire research article by Edwards, Biddle, Gray, and Sollis in PLOS ONE here.
April 12, 2021 The virus does not move, people move it… if people stop moving, the virus stops moving and dies.
Uma haak umùu kikiy ang sun huruyese' naavaasye' hakimuy qatsiyamuy ayo' o'yani. Stay Home. Stay Safe. Save Lives.
April 8, 2021 Useful Covid-19 information isn't reaching the Instagram generation. There's almost no messaging specifically tailored to them from federal or state public health officials. There's hardly anything official on Tik Tok. And even the limited efforts to reach them where they are — like Instagram's links to its "Covid-19 information center"— aren't working.
Read the article by Nicholas Florko in STAT Health here.
April 6, 2020 Ongoing studies are monitoring immune responses beyond 6 months as well as determining the effect of a booster dose to extend the duration and breadth of activity against emerging viral variants. Our data show antibody persistence and thus support the use of this vaccine in addressing the Covid-19 pandemic.
Read the editorial post in NEJM here. 
April 6, 2021 The Navajo Nation, which once had one of the worst coronavirus case rates in the United States, recently reached an extraordinary milestone: zero cases and zero deaths in a 24-hour period.
See the article in the New York Times here.
April 4, 2021 The rapid rise in different parts of the world of deadly, more infectious coronavirus variants that share new mutations is leading scientists to ask a critical question - has the SARS-CoV-2 virus shown its best cards?
Read this article by Kate Kelland and Julie Steenhuysen in Reuters here.
April 2, 2021 COVID-19 vaccines are effective at preventing COVID-19 infections and serious COVID-19 illness. Once fully vaccinated, a person's risk of infection is reduced by up to 90%.
See more at COVID Data Tracker Weekly Review. 
April 1, 2021 When it comes to decrying the concept of "vaccine passports," conservatives have company. The idea's detractors now include certain business owners, who fear customer backlash and the hassle or danger of enforcing the policy, and even prominent public health advocates, too.
Read the article by Lev Facher in STAT Politics here. 
March 31, 2021 An innovative, non-fogging mask--the Communicator Mask from Safe'N'Clear. Check it out here!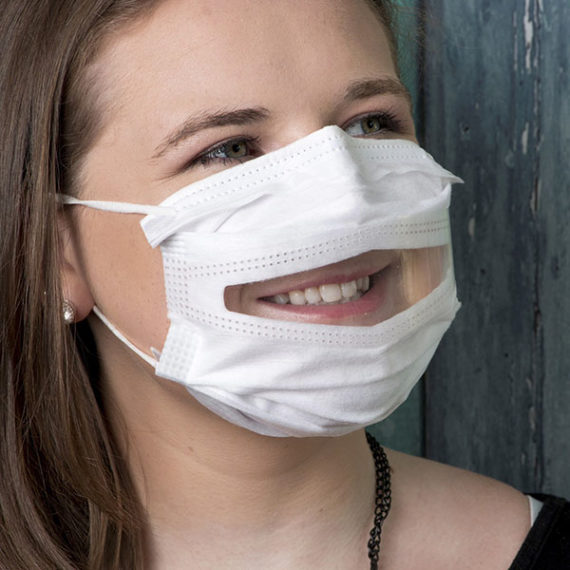 March 31, 2021 Masks and physical distancing are proving to have major fringe benefits, keeping people from getting all kinds of illnesses — not just covid-19. But it's unclear whether the protocols will be worth the pain in the long run.

Source: CDC
Read the article by Blake Farmer in Kaiser Health News here.
March 30, 2021 Risks shoot up when virus particles accumulate in buildings, but it's not clear how best to improve ventilation.
Read the article by Dyani Lewis in Nature here.
March 29, 2021 As Covid-19 cases begin again to spike throughout the United States, CDC Director Rochelle Walensky issued an urgent plea to Americans Monday to continue following public health measures. "We have so much to look forward to, so much promise and potential of where we are and so much reason for hope, but right now I'm scared," said Walensky, who noted she has begun experiencing a "recurring" feeling of "impending doom."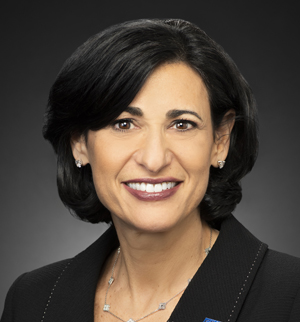 CDC Director Rochelle Walensky, MD, MPH.
Read the article by Nicholas Florko and Andrew Joseph in STAT Politics here.
The Spanish flu provides an important — and terrifying — lesson in why we need to stay vigilant.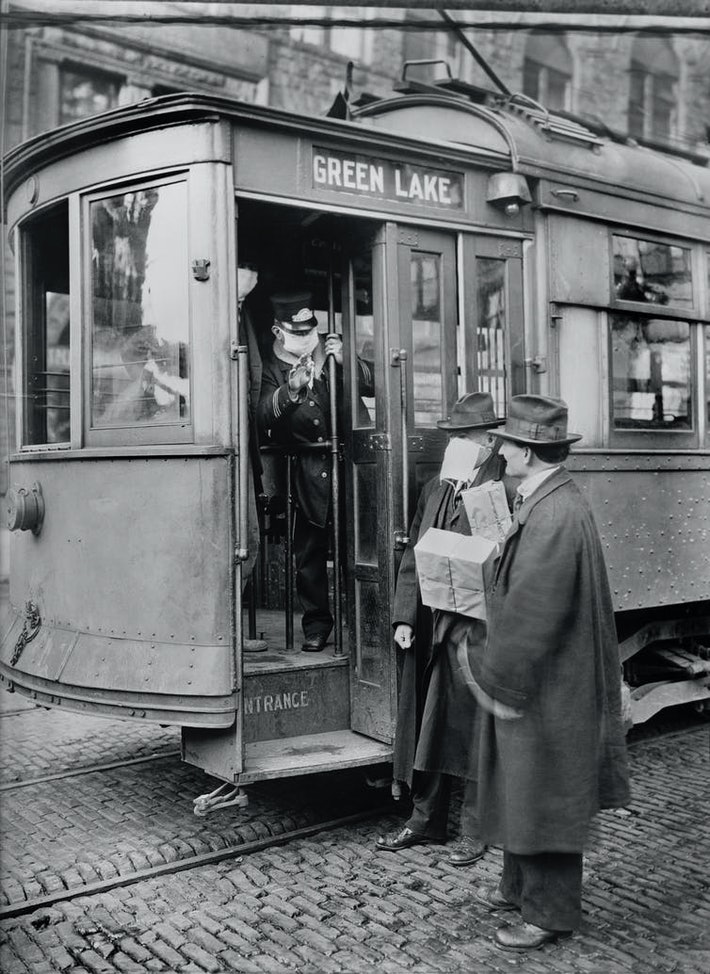 The 1918 flu pandemic--no mask, no service.
Read the article in The Conversation here. 
March 27, 2021 As the Covid vaccine supply increases throughout the U.S., the next hurdle to reaching herd immunity will be convincing those who are hesitant about vaccines to receive their shots. Surveys show Black and Hispanic adults are more likely to be "waiting to see" before they get a vaccine (but are also less likely to say they definitely won't take one than white adults). For more (and to earn CEs, see ATrain's course on Vaccine Hesitancy).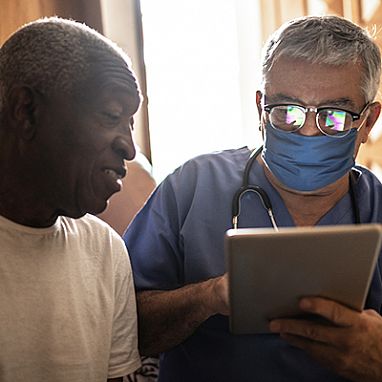 Read the article in by Usha Lee McFarling in STAT here. 
March 26, 2021 Although not related to COVID, nevertheless, and interesting study about sexual harassment. The prevalence of sexual harassment against female nurses is high. Female nurses are being sexually harassed by patients, patient families, physicians, nurses, and other coworkers. The harassment is affecting mental, physical, emotional, social and psychological health of female nurses.
Read the research article by Kahsay et al., in BMC Nursing here. 
March 23, 2021 It took eight years, a failed hostile takeover, and a sweeping scientific turnaround for AstraZeneca CEO Pascal Soriot to become one of the drug industry's leading lights. Now, after 11 bumbling months of Covid-19 vaccine development, the French-born executive finds himself at the center of a multinational credibility crisis, moving from scandal to scandal as his rivals bask in global acclaim.
Read the article in STAT by Matthew Herper and Damian Garde here.
March 23, 2012 Last December, Mirande Gross graduated from Bellarmine University in Louisville, Kentucky, with a bachelor's degree in communications. But Gross has changed her mind and is heading back to school in May for a one-year accelerated nursing degree program. The pandemic that has sickened more than 27 million people in the United States and killed nearly 500,000 helped convince her she wanted to become a nurse.
Read the article in Kaiser Health News here.
March 22, 2021 This drawing of a koi fish and lotus flower by Arwa Hadid, an undergraduate student at Oakland University in Michigan, won first place in the professional category in the 2019 American Society for Microbiology Agar Art Contest. (Arwa Hadid / American Society for Microbiology)
March 22, 2021 AstraZeneca said Monday that the Covid-19 vaccine it developed with the University of Oxford reduced both mild and serious forms of the disease, paving the way for a likely U.S. authorization of the vaccine.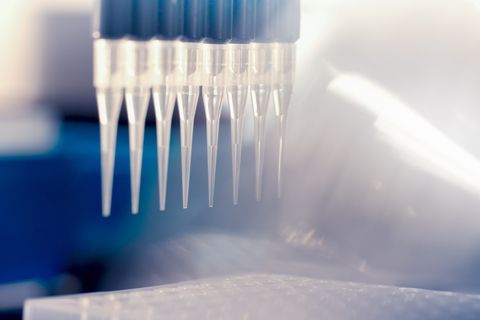 Source: AstraZeneca
Read the entire article by Matthew Herper in STAT here.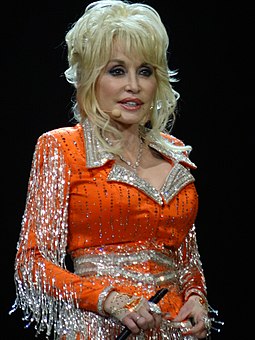 Source: Wikipedia
March 19, 2021 Pain and rashes are normal responses to foreign substances being injected into our bodies. But how much pain you experience after a shot depends on a lot of factors.
Read the entire article by Emily Sohn in National Geographic here.
March 16, 2021 Everyone will have heard of the situation in Europe right now, with a whole list of countries suspending dosing of the AstraZeneca/Oxford vaccine. Sweden and Latvia joined that list today .But getting clarity on this is another thing entirely.
Read the entire article in by Derek Lowe in Science Translational Medicine here.
March 15, 2021 AstraZeneca's Covid-19 vaccine is facing a crisis of confidence, with one European country after another, as if seized by a fit of panic, temporarily suspending its use over concerns about reports of blood clots in people who received it.
Read the entire article by Matthew Herper in STAT here. 
March 11, 2021 A study estimated that nearly two-thirds of COVID-19 hospitalizations in the U.S. could be attributed to obesity, diabetes, hypertension, and heart failure. The findings give insight into how underlying conditions contribute to hospitalizations during the pandemic.
Read the entire report NIH Research Matters here.
March 10, 2021 This week marks two pandemic "anniversaries" — the World Health Organization declared the coronavirus outbreak a pandemic on March 11, 2020, and former President Trump declared it a national emergency two days later.
Tragically, there have been more than a half million deaths in the United States and more than 2.6 million globally since then.
Read the entire article by Patrick Skerrett in STAT here.
March 9, 2021 The pandemic has significantly impeded the careers of women in academic science, technology, math, and medicine fields, according to a new report.
Read the entire article by Theresa Gaffney in STAT here.
March 8, 2021 People who have been fully vaccinated against Covid-19 can now spend time together indoors and unmasked, according to new Biden administration guidance.
Fully immunized Americans can also visit with low-risk individuals from other households even if they haven't yet received a vaccine. And if vaccinated individuals are exposed to Covid-19, there's no need to either quarantine or get tested for the disease, according to new recommendations released Monday from the CDC.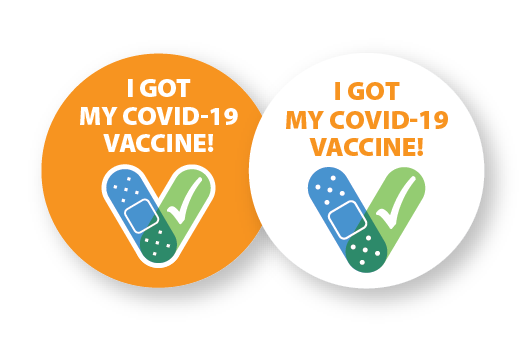 Read the entire article by Lev Facher in STAT here.
March 6, 2021 One year after an epidemiologist, a preparedness expert, and an infectious disease journalist presciently warned about the disruptions to come from the then-burgeoning Covid-19 pandemic, the same group cautioned on Friday that, despite recent vaccination successes, the world is not yet through the crisis, and it should prepare now for the twists the coronavirus could throw our way in the coming months.
Read the entire article by Andrew Joseph in STAT here.
March 2, 2021 After your body's immune system fights off a virus, it keeps a memory of it. A study suggests that people's immune systems remember COVID-19 for months after recovery.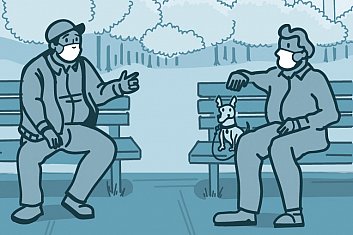 Read more in this Health Capsule from NIH here.
February 27, 2021 The Food and Drug Administration on Saturday issued an emergency authorization for a Covid-19 vaccine developed by Johnson & Johnson, the third vaccine to be cleared for use in the United States and the first that requires only one dose.
The vaccine, which has not yet been tested in children or adolescents, was cleared for use in adults aged 18 and older.
Read the entire article by Helen Branswell and Rachel Cohrs in STAT here.
February 26, 2021 A beautiful graphic showing the various COVID-19 mutations appearing in different places at the same time.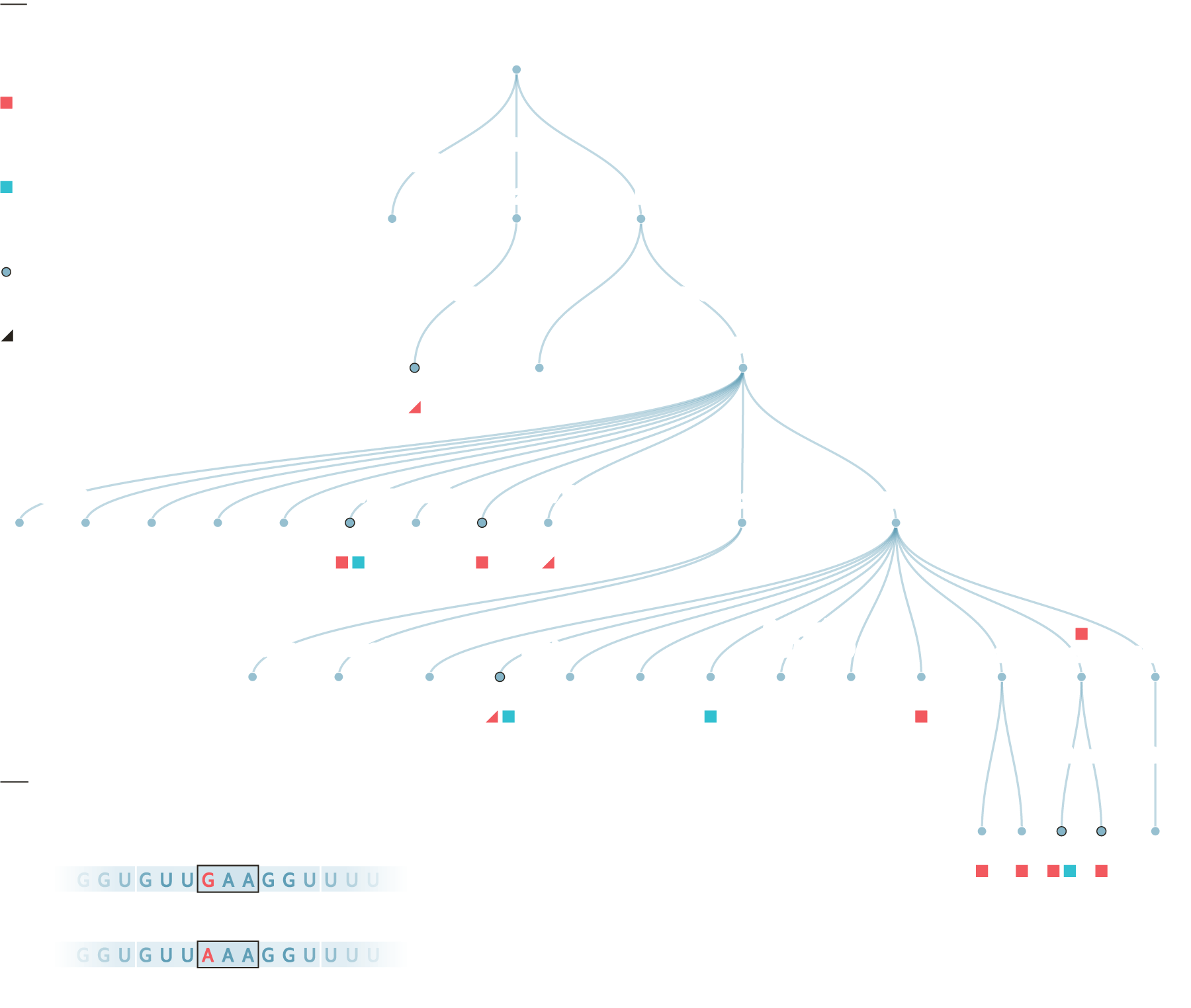 View the graphic from The Economist here.
February 24, 2021 Last January, Samuel Scarpino wasn't sure what to make of Covid-19. The director of Northeastern University's Emergent Epidemics Lab, he was soon pulled into working on a spreadsheet, started by a group of international epidemiologists, to collect and openly share granular data on individual Covid-19 cases around the world. Today, that project launched its complete website, Global.health, which will enable open access to more than 5 million anonymized Covid-19 records from 160 countries. Each record can contain dozens of data points about the case, including demographics, travel history, testing dates, and outcomes.
Read the entire article by Katie Palmer in STAT here or visit Global.health website.
February 20, 2021 Get the latest treatment guidelines--20 contact hours, $29. Treatment Guidelines covering all aspects of care and treatment of COVID-19 patients. Go to course . . .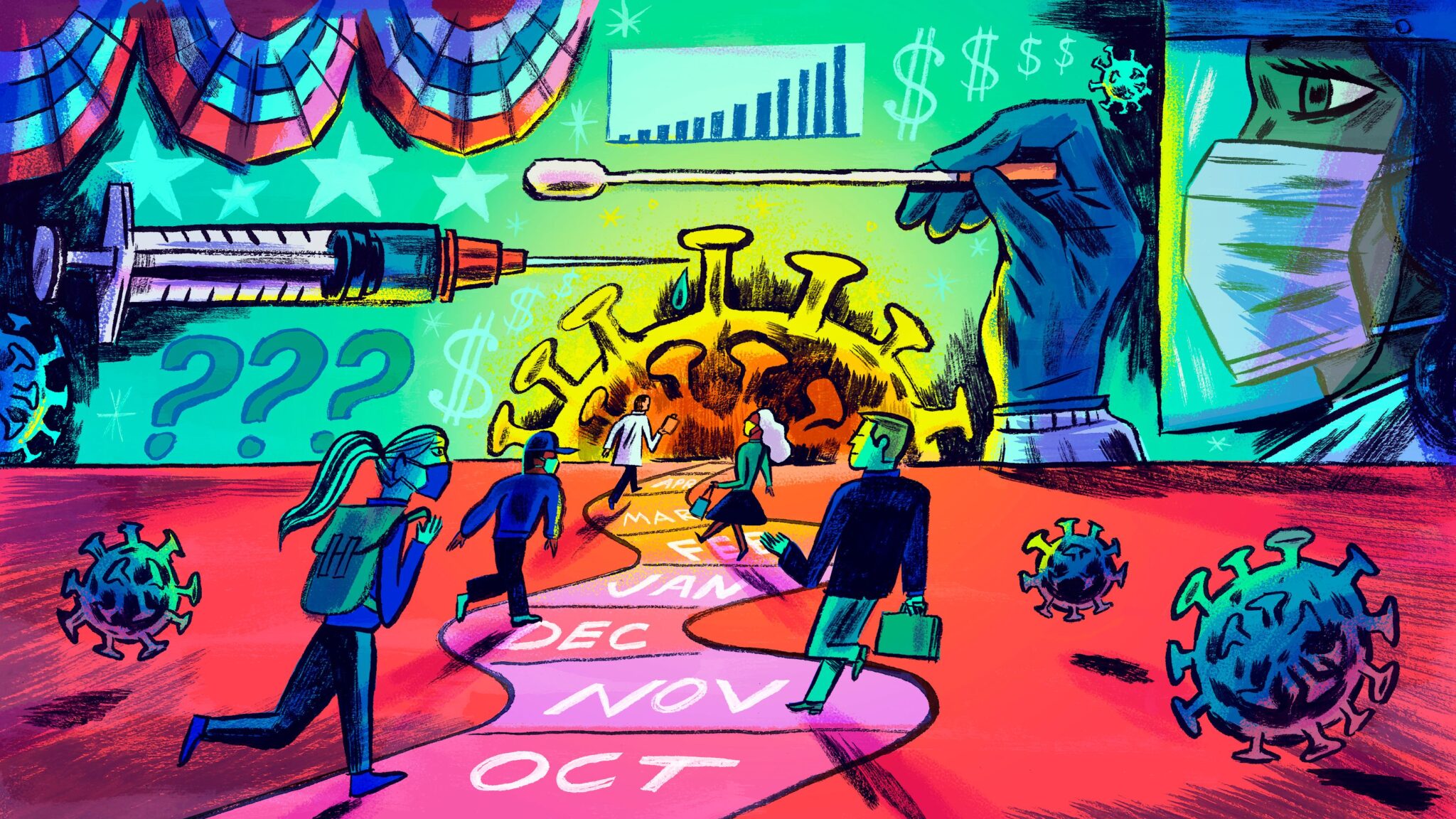 February 18, 2021 This happened during the 1918 flu pandemic also. 
Read the entire article by Rebecca Sohn in STAT here.
February 17, 2021 Mike Ryan, the World Health Organization's health emergencies director, had a conversation recently with his mother, the kind that lots of public health people are having these days, much to their dismay. Ryan's mother was concerned about one of the Covid-19 vaccines in use in Ireland, where she lives. The one made by AstraZeneca.
Clinical trials had shown the vaccine offered protection against the disease, but less than the vaccine made by Moderna or the one made by Pfizer and BioNTech. Ryan's mother was worried the vaccine might not be good enough.
Ryan, never one to mince words, decided it was time for a come-to-Jesus chat with his 80-year-old mother. "Whatever vaccine they show up with, you take it," he told her. "Because that is the best decision you can make on that day for your health."
Read the entire article by Helen Branswell in STAT here.
February 16, 2021 Among the unrelenting death statistics flowing from the CDC last month, one grim non-Covid-19 statistic stood out: 81,003 deaths. That's the number of people who died from drug overdoses in the 12-month period ending last June: a 20% increase and the highest number of fatal overdoses ever recorded in the U.S. in a single year.
 Source: CDC
Read the entire article by Usha Lee McFarling in STAT here. 
Happy Valentine's Day!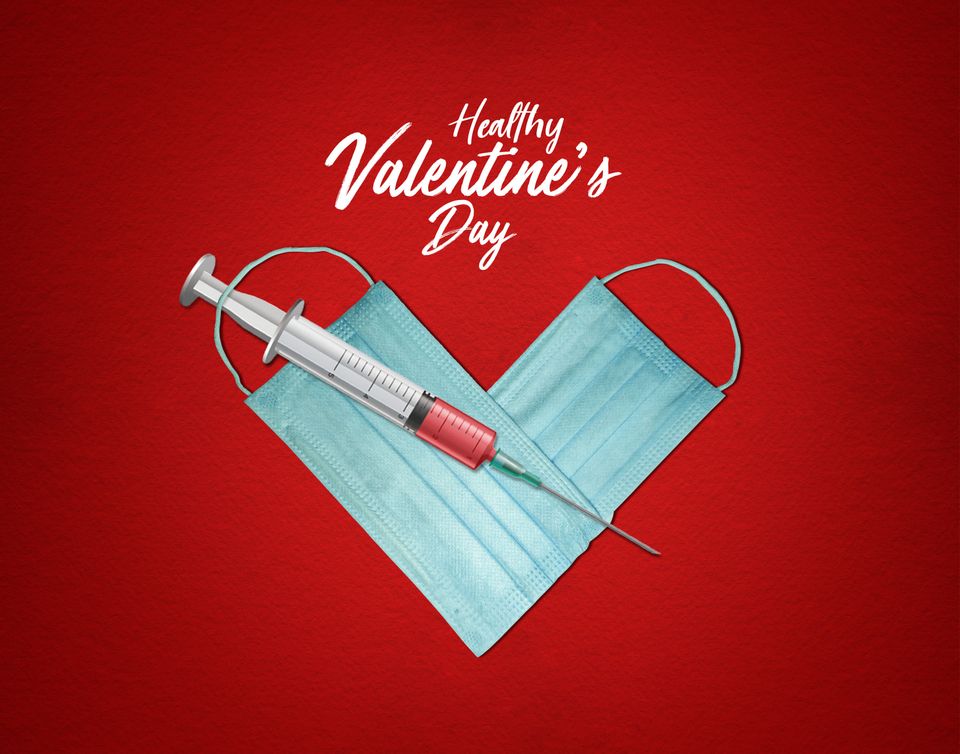 February 12, 2021 Drugs used for other diseases were tried out in COVID-19, and this included chloroquine, used for malaria; and hydroxychloroquine used for rheumatic diseases, such as rheumatoid arthritis or systemic lupus erythematosus. The authors sought evidence of the effects of these drugs in treating people ill with the disease; in preventing the disease in people at risk of getting the disease, such as health workers; and people exposed to the virus developing the disease.
See the entire review Singh, Ryan, Credo, Chaplin, and Fletcher in Cochrane Library here.
February 11, 2020 The medical and moral imperative for equitable access to COVID-19 vaccines is why COVAX was created. Co-led by Gavi, the Vaccine Alliance, together with the World Health Organization and the Coalition for Epidemic Preparedness Innovations, COVAX is a truly global solution.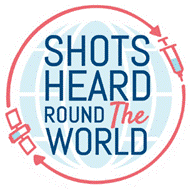 Learn more in this article by Anuradha Gupta, Deputy CEO, Gavi, the Vaccine Alliance.
February 10, 2021
Do
Choose a mask with a Nose Wire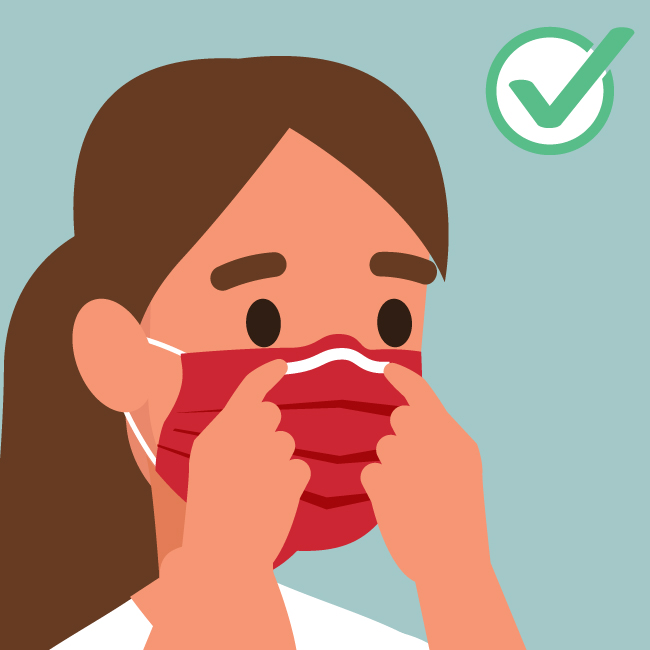 Use a Mask Fitter or Brace
Check that it Fits Snugly over your nose, mouth, and chin
Add Layers of material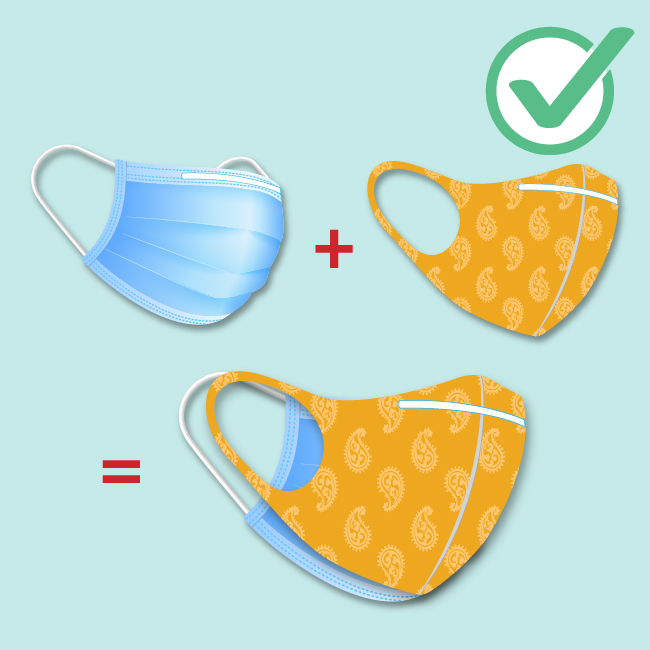 Make sure you can see and breathe easily
Knot and Tuck ear loops of a 3-ply mask
Do Not
Do not combine 2 disposable masks
DO not combine an N-95 with any other mask
Source: CDC
February 9, 2021 When President Trump referred to the "Chinese virus," the media were quick to point out problems with this terminology, lambasting it as xenophobic and racist. But as new variants appear, some media outlets are doing the same thing: talk of the "British," "Brazilian," and "South African" Covid-19 variants abounds. Even scientific journals are using this terminology.
But labeling viral variants by their geographic origin is incorrect. Just as the "China virus" should be called SARS-CoV-2 or the novel coronavirus, so too should new variants be described by their proper nomenclature: B.1.1.7, not "U.K. variant" and P.1, not the "Brazilian variant."
Read the entire article by Katie Baca and Susana Bejar in STAT here.
February 8, 2021 Researchers like Emma Hodcroft, a molecular epidemiologist at the University of Bern, have been looking out for genetic changes to the SARS-CoV-2 coronavirus since the beginning of the pandemic. The virus, like any virus, has picked up mutations as it spread, but it's only been in the past few months that it has been altered in ways that could dramatically shift the dynamics of the Covid-19 pandemic.
Read the entire interview by Andrew Joseph in STAT here.
February 6, 2021 This 7-unit course highlights 5 articles that describe the impact of COVID-19 on specific communities and groups: households, African-American communities, African American churches, Indigenous Peoples and communities, and men. It describes why crowded indoor environments with sustained close contact, such as households, are particularly high-risk settings.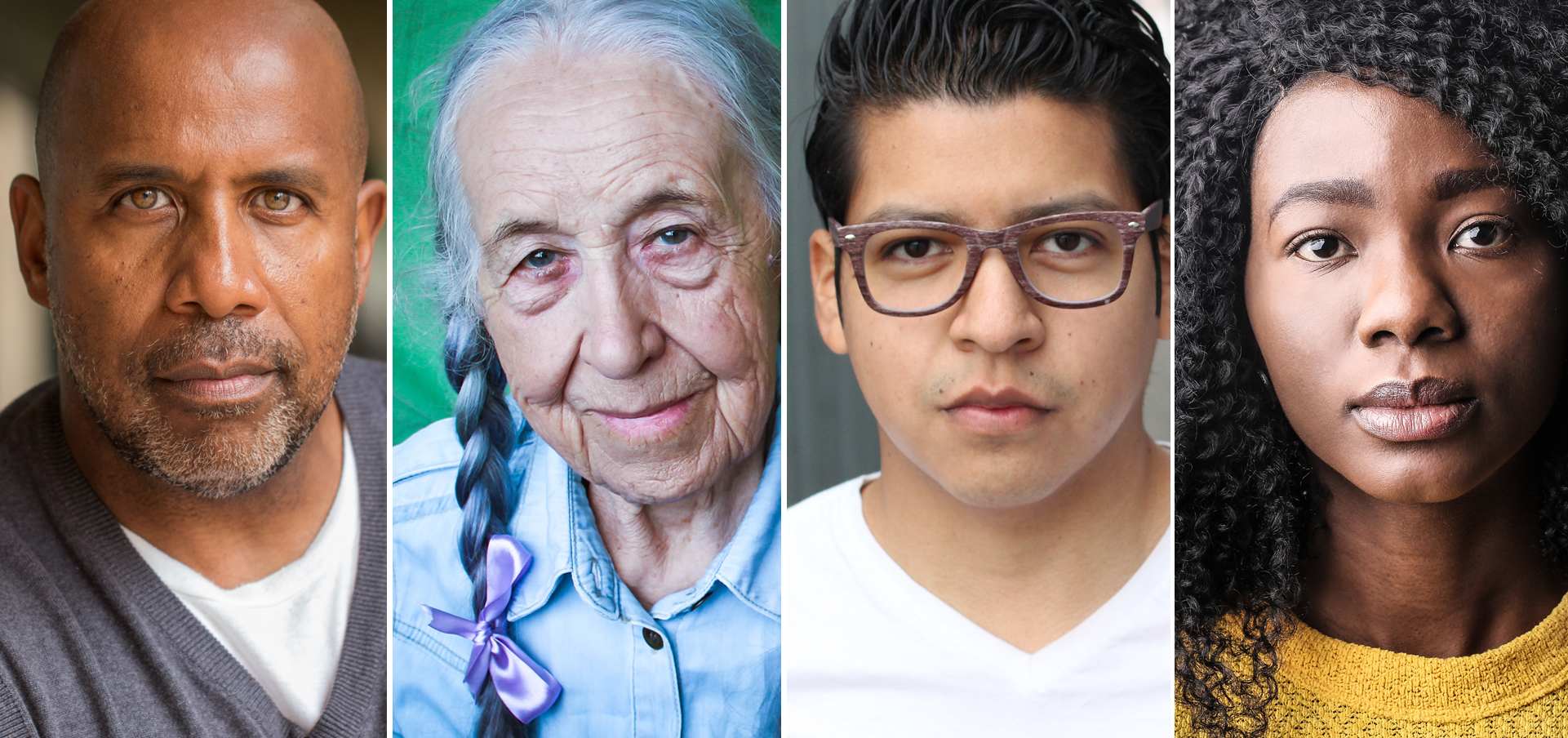 It outlines why African Americans, compared with all other racial/ethnic groups, are more likely to contract COVID-19, be hospitalized for it, and die of the disease. It suggests strategies to promote emergency preparedness during the pandemic among African American churches, and discusses why the pandemic has disproportionally affected Indigenous Peoples. Finally, it notes that more men than women are dying of coronavirus disease worldwide, and attempts to understand why. 
Read the course here.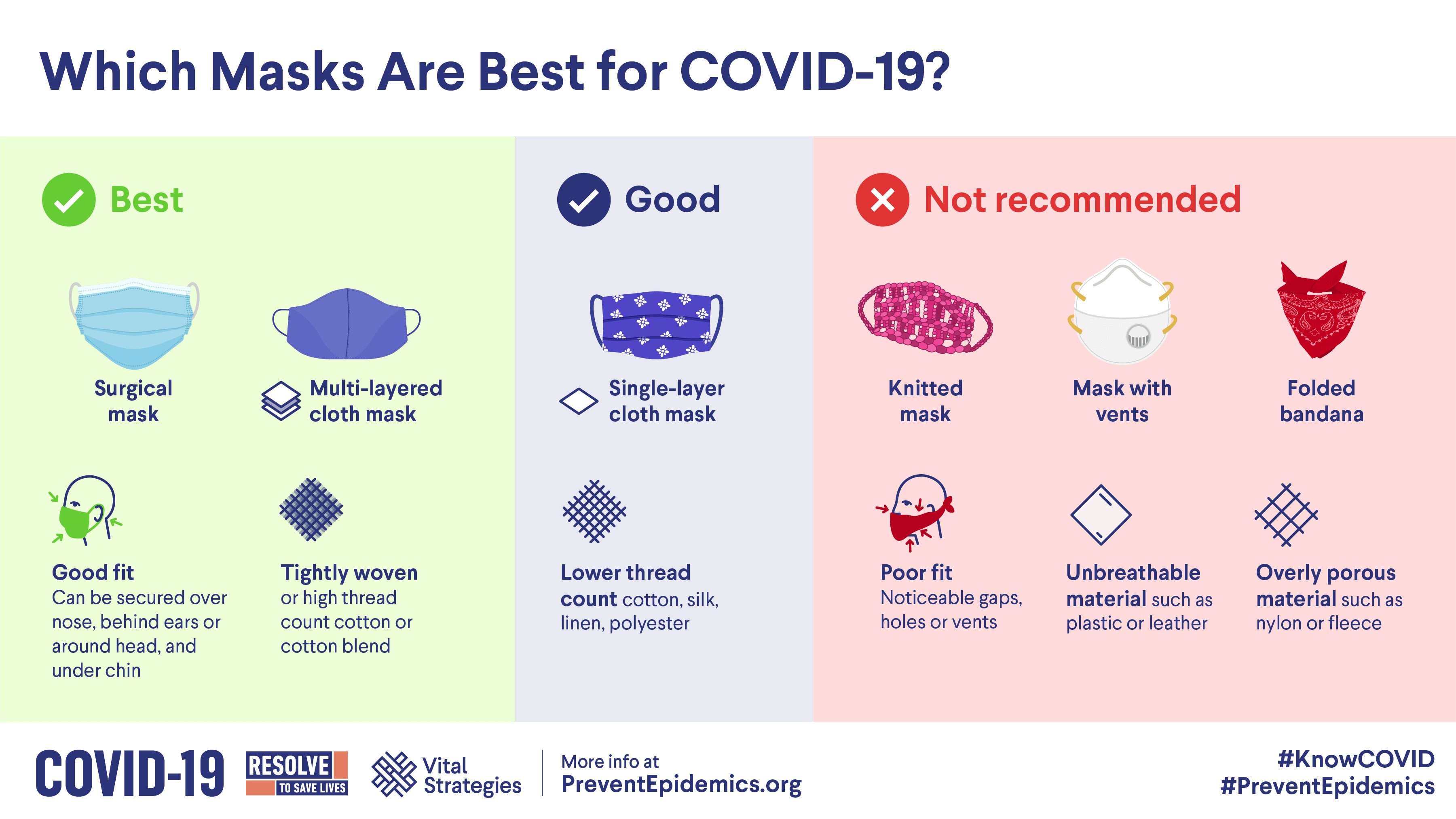 Source: preventepidemics.org
February 5, 2021 PreventEpidemics.org by Resolve to Save Lives, an initiative of Vital Strategies, is the world's first website to provide clear and concise country-level data on epidemic preparedness and the ability to find, stop, and prevent epidemics.
Excellent website!
February 5, 2021 Pregnant people might hesitate to get vaccinated because there's no data on how it works for them. Medical experts lay out what is known and how each person can weigh their own risks and benefits.
Read the entire article by Amy McKeever in National Geographic Science here.
February 3, 2021 A new paper released this week suggested that a vaccine developed by AstraZeneca and Oxford University not only protected clinical trial participants from developing disease, but also may significantly reduce transmission of the virus that causes the disease.
In the recent burst of data on Covid-19 vaccines, that suggestion stood out. The question of whether Covid-19 vaccines reduce transmission has been a critical and unanswered one, creating uncertainty over whether people who have been vaccinated will still be able to be infected by and transmit onward SARS-Cov-2, the virus that causes Covid, to those who have not yet been vaccinated. 
Read the entire article by Matthew Herper and Helen Branswell in STAT here.
February 3, 2021 The notion is out there that public school students should not return to in-person learning until they've been vaccinated. That proposition worries me. Here are five reasons why schools can and should open at 100% capacity before a vaccine for those under age 16 is available.

Read the entire article by Vinay Prasad in STAT here.
February 2, 2021 Last Friday, Johnson & Johnson announced that a one-dose vaccine being developed by its vaccines division, Janssen Pharmaceuticals, had been shown to be 66% protective against moderate to severe Covid infection in a multicountry study. But, importantly, it was 85% effective in protecting against severe disease. And there were no hospitalizations or deaths among people in the vaccine arm of a large clinical trial. 
Read the entire article by Helen Branswell in STAT here.
January 29, 2021 Eric Topol is the Founder and Director of the Scripps Research Translational Institute, Professor of Molecular Medicine, and Executive Vice-President of Scripps Research.
Visit Eric Topol's website here. 
January 29, 2021 Johnson & Johnson said Friday that its single-dose Covid-19 vaccine reduced rates of moderate and severe disease, but the shot appeared less effective in South Africa, where a new coronavirus variant has become common.
Read the entire article by Matthew Herper in STAT here.
January 26, 2021 The immune systems of more than 95% of people who recovered from COVID-19 had durable memories of the virus up to eight months after infection. The results provide hope that people receiving SARS-CoV-2 vaccines will develop similar lasting immune memories after vaccination.
Read the entire article from the National Institutes of Health here.
January 25, 2021 Tens of thousands of Covid-19 deaths are going unreported in the U.S., with far more missed in counties that strongly supported former President Trump, according to new research.
Read the entire article by Olivia Goldhill in STAT here.
January 24, 2020 A private, thoroughly vetted, proudly evidence-based, rapid response network dedicated to combating anti-vaccine attacks on the social media pages, web sites, and review sites of providers, practices, hospitals, and whole health systems. If you stand up for vaccine science, we'll stand up for you.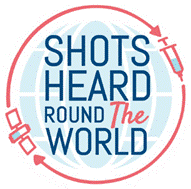 Access Shots Heard Round the World here.
January 22, 2021 In September, after the Food and Drug Administration authorized certain Covid-19 treatments based more on presidential puffery than on clinical data, some physicians decided to take matters into their own hands. Specifically, the National Medical Association, a professional society of African American doctors, formed its own in-house FDA to vet the data when the official one seemed not to be. At first, the task force was framed as a stand-in — another instance in the long history of Black leaders stepping in where the government had failed. And eventually, its members did review the results and endorse the emergency authorizations for both the Moderna and Pfizer/BioNTech vaccines.
Read the entire article by Eric Boodman in STAT here.
January 20, 2021 Biden's new administration, which has pledged that scientists and public health leaders will shape pandemic-response policy, is set to spend the day issuing a flurry of executive orders aimed at shifting the U.S. response to Covid-19. Chief among them: a long-expected move to remain part of the World Health Organization.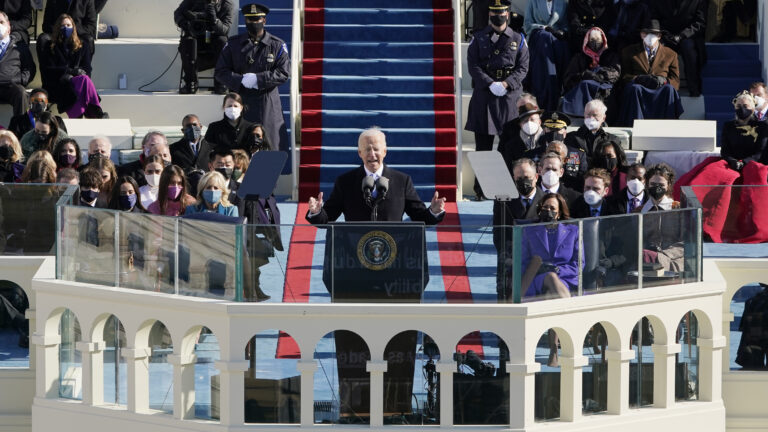 Patrick Semansky, POOL/AP
Read the entire article by Lev Facher in STAT here.
January 19, 2021 The coronavirus variants are, in a word, confusing. By now, you have likely heard about different variants that first raised trouble in the United Kingdom, South Africa, Brazil, and now maybe California — though the jury is very much out on whether that last one is cause for concern. To make a messy alphabet soup even more jumbled, these variants have unwieldy names, and they each contain mutations with unwieldy names of their own.
Read the entire article by Andrew Joseph in STAT here.
January 15, 2021 They've raced through South Africa, the United Kingdom, and, increasingly, elsewhere, and now, new, more infectious variants of the coronavirus have gained toeholds in the United States. If they take off here — which, with their transmission advantages, they will, unless Americans rapidly put a brake on their spread — it will detonate something of a bomb in the already deep, deep hole the country must dig out of to end the crisis.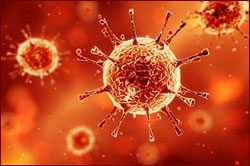 Read the entire article by Andrew Joseph in STAT News here. 
January 14, 2021 Like all viruses, SARS-CoV-2, the virus that causes Covid-19, is mutating all the time. Recently some concerning mutations have emerged: the B.1.1.7 variant first discovered in the United Kingdom, which is thought to be approximately 50% more contagious, and the B.1.351 variant first seen in South Africa, which may also have potential to decrease the efficacy of vaccines. These variants are not believed to lead to more serious disease, but a more transmissible virus can put even more stress on an already overloaded health care system, and ultimately lead to more deaths.
Watch the video from STAT News here.
January 13, 2021 A silicone N99 mask, named VJR-NMU N99 half-piece respirators. The VJR-NMU N99 respirators surpassed the expected levels of protection, and can be useful in the context of a global shortage of PPE. This is the first version of the masks, and further modifications are needed to improve user friendliness and provide adequate protection.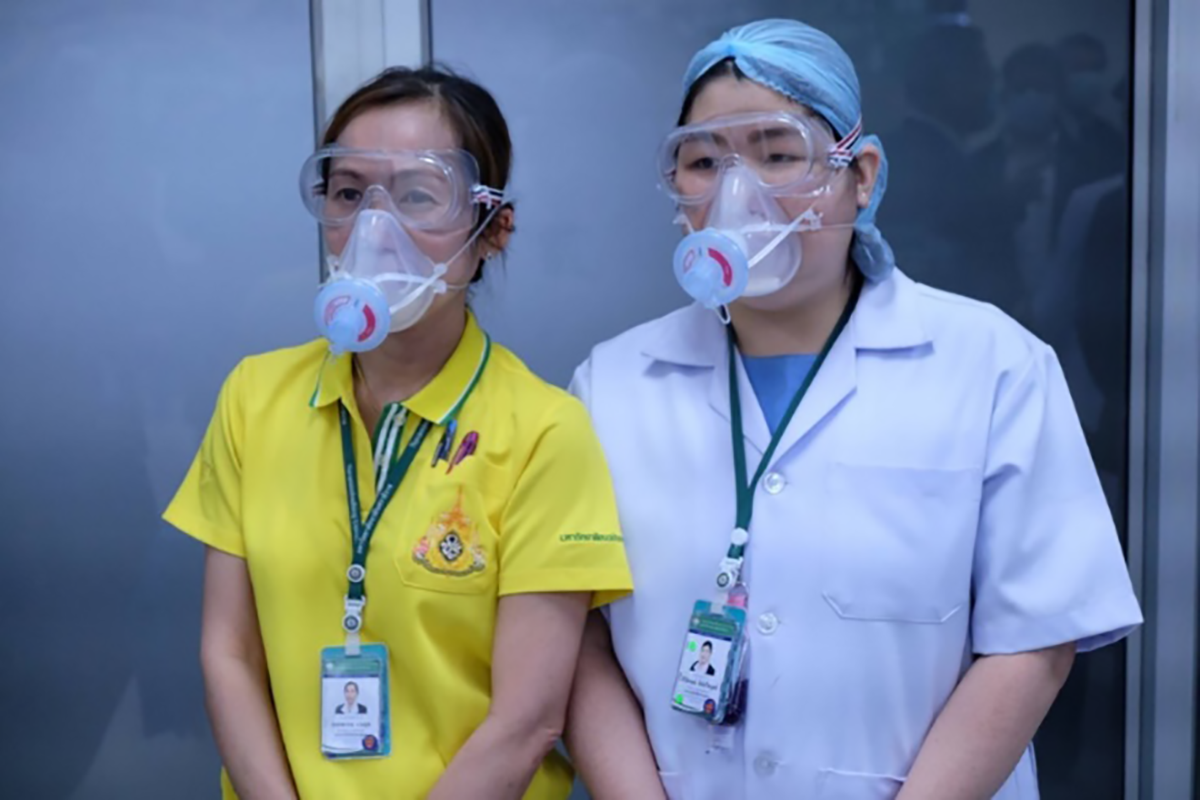 January 13, 2021 President-elect Biden will address growing concerns about new, more transmissible coronavirus variants as he lays out his plans to speed up the sluggish U.S. vaccine rollout in a press conference this week.
Read the entire article by Lev Facher in STAT here.
January 12, 2021 We are barely a week into 2021 and already there are urgent warnings about a novel pandemic virus strain spreading surreptitiously and exponentially across the world.
This seems like déjà vu. But in a sense that's a good thing: This is not just another chapter in the exhausting saga of SARS-CoV-2, the virus that causes Covid-19, which newly available vaccines will slowly bring under control.
Humanity wasn't remotely prepared for our struggle with SARS-Cov-2 when it emerged late in 2019. So we lost to it.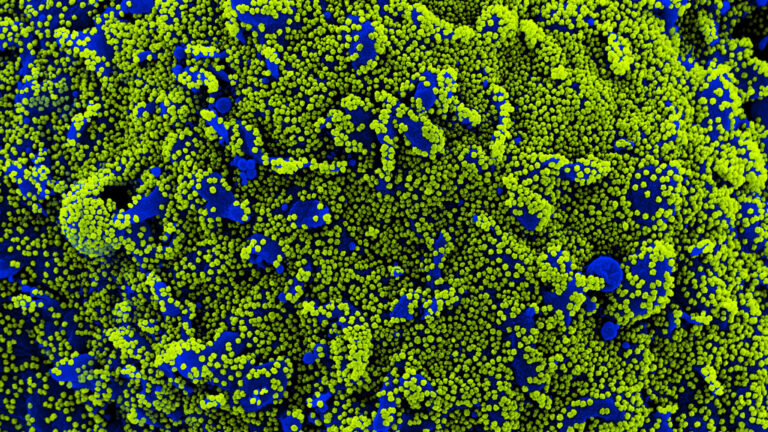 A cell heavily infected with SARS-CoV-2. NIAID
Read the entire article by Kevin Esvelt and Marc Lipsitch in STAT here. 
January 9, 2021 Over the course of the severe acute respiratory syndrome coronavirus 2 (SARS-CoV-2) pandemic, the clinical, scientific, and public health communities have had to respond to new viral genetic variants. Each one has triggered a flurry of media attention, a range of reactions from the scientific community, and calls from governments to either "stay calm" or pursue immediate countermeasures. While many scientists were initially skeptical about the significance of the D614G alteration, the emergence of the new "UK variant"—lineage B.1.1.7—has raised widespread concern. Understanding which variants are concerning, and why, requires an appreciation of virus evolution and the genomic epidemiology of SARS-CoV-2.
Read the entire article by Adam S. Lauring, MD and Emma B. Hodcroft, PhD in JAMA here.
January 8, 2020 Twenty-nine people in the United States have developed anaphylaxis after being vaccinated against Covid-19 since the vaccine rollout began, health officials reported Wednesday, with cases occurring after vaccination using both the Pfizer-BioNTech and the Moderna vaccines.
The Centers for Disease Control and Prevention said at present it looks like anaphylaxis cases are occurring at a rate of about 5.5 per 1 million vaccine doses given, though the agency cautioned that figure may change as the vaccination effort continues.
Read the entire article by Helen Branswell in STAT News here.
January 5, 2021 Nancy Messonnier, a top federal health official involved in the distribution of Covid-19 vaccines, predicted on Tuesday that delays in the administration of the shots would improve soon, even as public health experts have piled up complaints about the slow rollout and about the gap between the number of doses distributed versus those actually going into people's arms.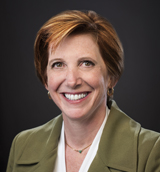 Source: NCIRD
Read the entire article by Andrew Joseph in STAT News here.
January 4, 2020 In an extraordinary time, British health authorities are taking extraordinary measures to beat back Covid-19. But some experts say that, in doing so, they are also taking a serious gamble.
In recent days, the British have said they will stretch out the interval between the administration of the two doses required for Covid-19 vaccines already in use — potentially to as long as three months, instead of the recommended three or four weeks. And they have said they will permit the first dose and second dose for any one person to be from different vaccine manufacturers, if the matching vaccine is not available.
Read the entire article by Helen Branswell in STAT here.
December 30, 2020 The investigational vaccine known as mRNA-1273 was 94.1% efficacious in preventing symptomatic coronavirus disease 2019 (COVID-19), according to preliminary results from a Phase 3 clinical trial. The vaccine also demonstrated efficacy in preventing severe COVID-19. Investigators identified no safety concerns and no evidence of vaccine-associated enhanced respiratory disease.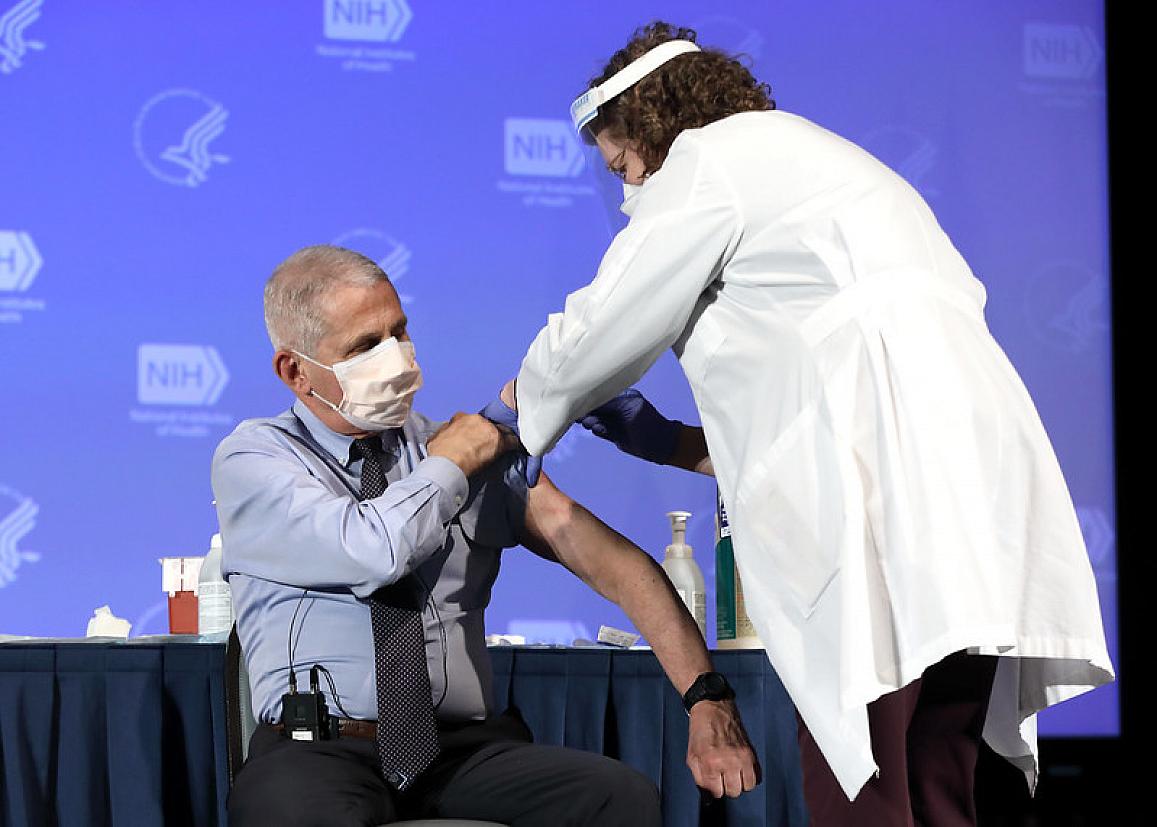 Anthony Fauci receiving the COVID-19 vaccine. Source: NIH.
Read the entire article NIAID here.
Phase 3 trial of Novavax investigational COVID-19 vaccine opens
December 28, 2020 NIH- and BARDA-funded trial will enroll up to 30,000 volunteers.
Read the entire article in NIH News Releases here.
December 24, 2020 The new, highly mutated SARS-CoV-2 strain circulating in the United Kingdom is likely already sowing COVID-19 around the world, scientists say, fueling worries about recent surges that have swamped hospitals and whether it can thwart currently authorized vaccines.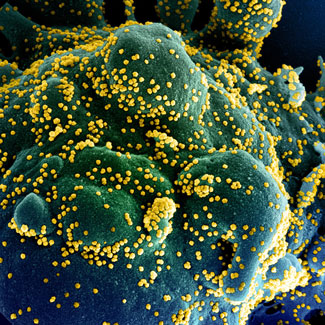 Read the entire article by Mary Van Beusekom in CIDRAP News and Perspective here.
December 23, 2020 The advent of Covid-19 vaccines is a medical miracle, yet also a tantalizing and dangerous psychological milestone: It's not the beginning of the end of the pandemic but, more likely, "the end of the beginning," to borrow a phrase from Winston Churchill. The first day of distribution of vaccine in the United States illustrated the point. California accepted its initial delivery of 33,150 doses, just as it was beginning to average more than that number of new coronavirus cases every day."
Such realities, though grim, have been easy to overlook. Exuberant headlines about vaccines — Now two! Millions more doses! — have grabbed attention, as have rightfully joyous social media photos of healthcare workers receiving their inoculations.
"We get so kind of blinded by vaccine euphoria — the light at the end of the tunnel — that we underestimate how long that tunnel is, and how dangerous that tunnel is," said Peter Sands, executive director of the Swiss-based Global Fund to Fight AIDS, Tuberculosis and Malaria, which has expanded its mission to combat Covid.
Read the entire article by Todd S. Purdom in STAT here.  
December 22, 2020 What follows is a head-to-head comparison of the ones developed by Pfizer and its partner, BioNTech, and by Moderna. Note that the chances of most individuals being able to "pick" one or the other are slim to none, especially in the initial rollout. The vaccine available is the one you'll get.
Read the entire article by Helen Branswell in STAT here. 
December 22, 2020 A new variant of SARS-CoV-2 is spreading rapidly in the United Kingdom, with over 1,400 cases since September. SARS-CoV-2, the virus that causes COVID-19, generally accumulates mutations slowly over time, but this new variant had accumulated many mutations quickly.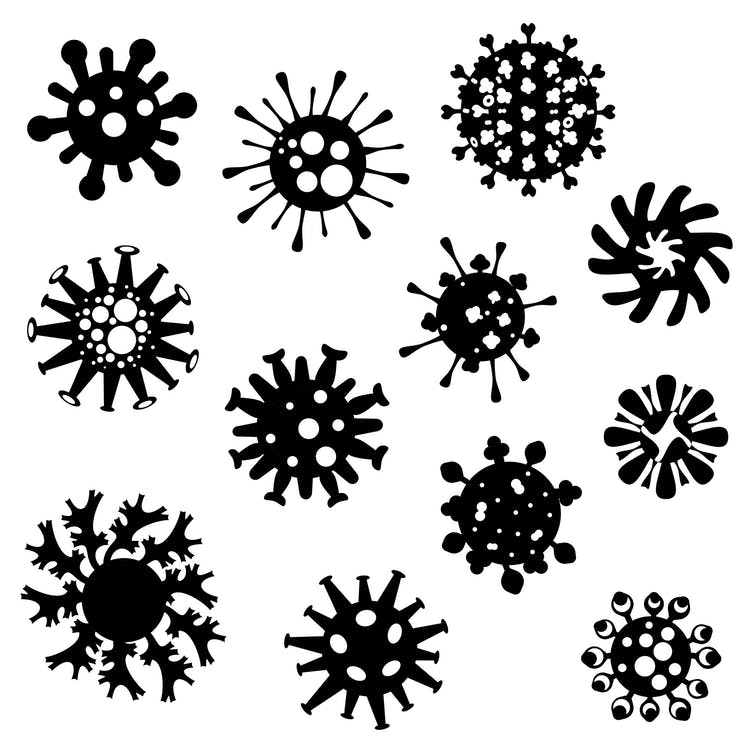 As the spike proteins on the surface the SARS-CoV-2 virus mutate the shape changes, which may affect the ability of the coronavirus to infect cells. Tharun15/iStock via The Conversation
Read the entire article by David Kennedy in The Conversation here.
December 21, 2020 As a Marine combat medic in Iraq's Al-Anbar province, Cleavon Gilman saw bodies torn apart by IEDs. He heard agonizing screams, saw burned flesh and penetrating trauma. He stood in pools of blood, tending to fellow Marines with severed spinal cords, missing limbs, and intestines bulging through gaping wounds. He emptied the pockets of the dead, collecting baby pictures and ultrasound photos, removed dog tags, and stacked bodies, sometimes two and three at a time, into refrigerated trailers. He still has PTSD, though he returned from the war 16 years ago. Even so, that experience did not prepare him for the coronavirus.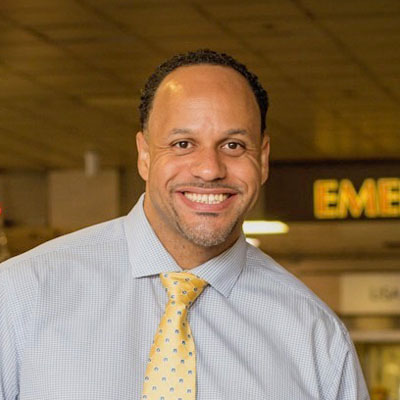 Read the entire article by Usha Lee McFarling in STAT here. Source: Emergency Medicine Residents' Association
December 19, 2020. Source: CDC.
December 18, 2020 The Food and Drug Administration on Friday issued an emergency authorization for a Covid-19 vaccine developed by Moderna, the second such vaccine to be cleared in the United States. Inoculations should begin within days, as was the case following last week's authorization of the Covid-19 vaccine developed by Pfizer and its partner BioNTech.
Read more about this momentous event in an article by Matthew Herper in STAT here.
December 18, 2020 Before messenger RNA was a multibillion-dollar idea, it was a scientific backwater. And for the Hungarian-born scientist behind a key mRNA discovery, it was a career dead-end.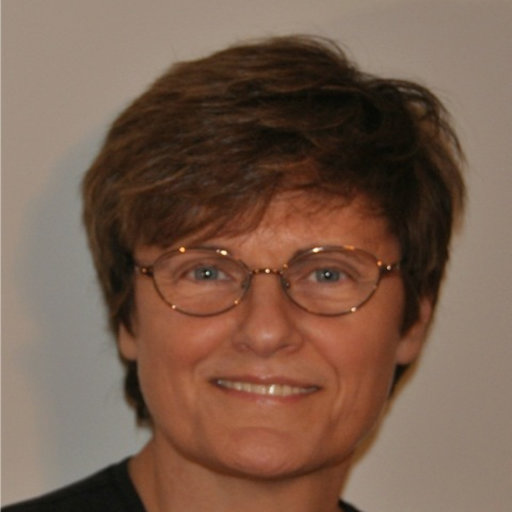 Read entire article by Damian Garde in STAT here. Photo source: Wikipedia CC BY-SA 4.0.
December 17, 2020 Although perhaps only recently a household name, Fauci is no Tony-come-lately. Over the past four decades he's played prominent roles as a scientist, physician, administrator and spokesman. You know what he's been up to over the past several months. But what of his previous nearly 80 years? And what made him the figure he has become?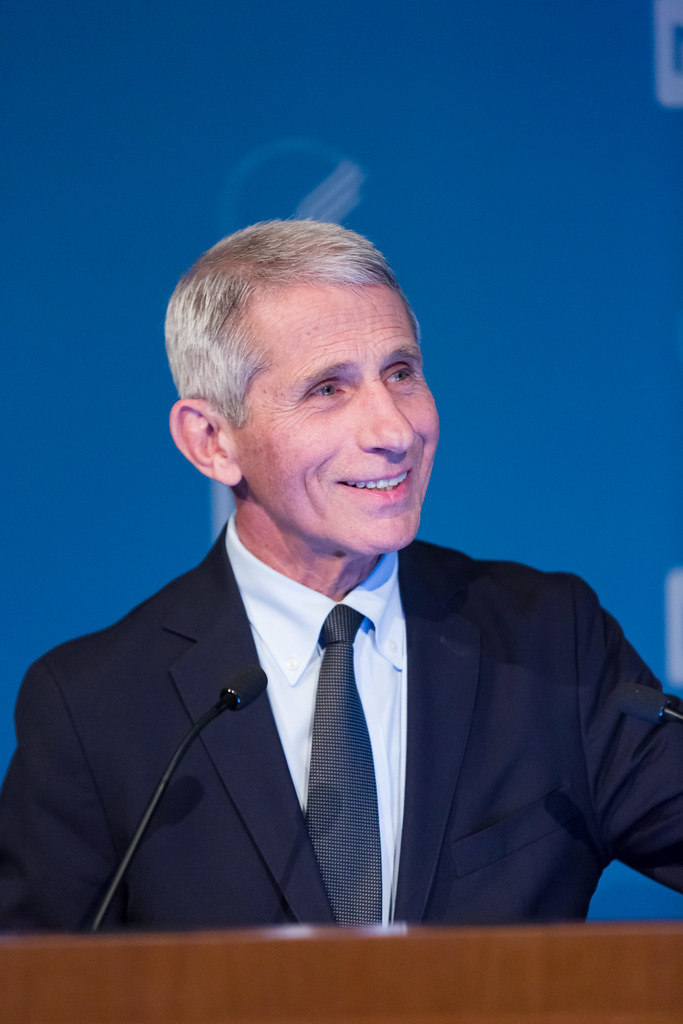 Read the article in The Conversation here.
December 16, 2020 "Everyone wants to describe the day that the light switch flipped and the CDC was sidelined. It didn't happen that way," McGowan said. "It was more of like a hand grasping something, and it slowly closes, closes, closes, closes until you realize that, middle of the summer, it has a complete grasp on everything at the CDC."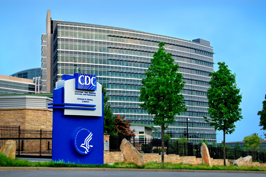 Read the article by Noah Weiland in Yahoo News here.
December 15, 2020 Among children and adolescents aged <18 years in Mississippi, close contact with persons with COVID-19 and gatherings with persons outside the household and lack of consistent mask use in school were associated with SARS-CoV-2 infection, whereas attending school or child care was not associated with receiving positive SARS-CoV-2 test results.
Close contacts with persons with COVID-19 and gatherings contribute to SARS-CoV-2 infections in children and adolescents. Consistent use of face masks and social distancing continue to be important to prevent COVID-19 spread.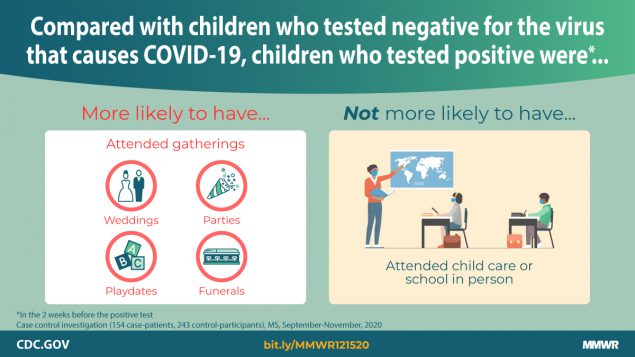 Read the article by Hobbs et al., in Morbidity and Mortality Weekly Report here. Source: MMWR, December 15, 2020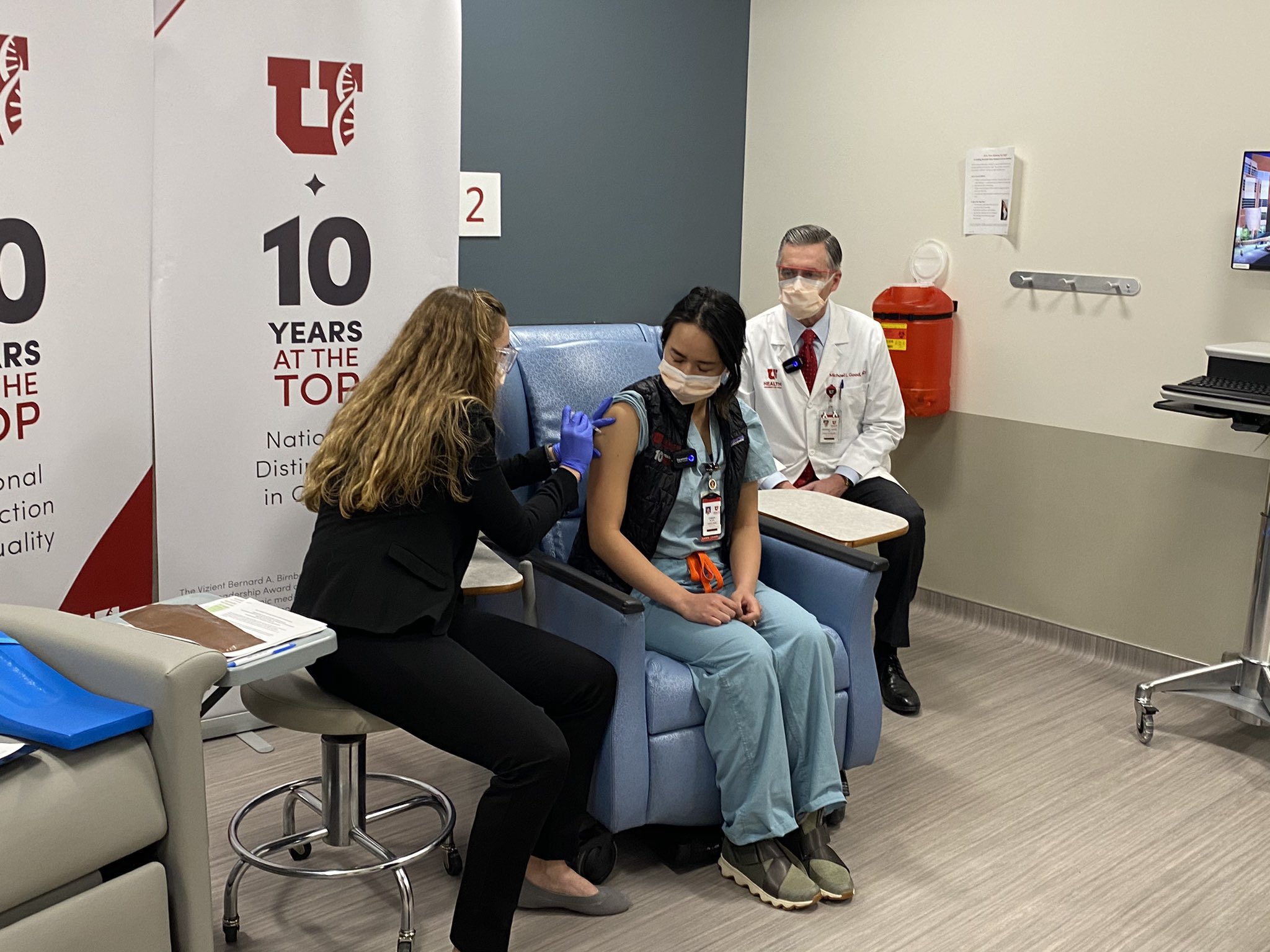 December 15, 2020 "Lots of emotions. Excitement, joy. I'm still trying to process it all," says Christy Mulder, a MICU nurse 
@UofUHealth
 - 'An overwhelming day' as health care workers receive Utah's first doses of COVID-19 vaccine
December 15, 2020 The U.S. Food and Drug Administration granted emergency use authorization (EUA) on December 15, 2020 for an innovative COVID-19 viral antigen test developed with support from the RADx Initiative. Ellume USA designed the test for use at home without a prescription. This is the first EUA awarded for an at-home COVID test that can be purchased over the counter.  Ellume developed the test with a $30 million contract and technical support from the RADx Tech program, managed by the National Institute of Biomedical Imaging and Bioengineering, part of NIH.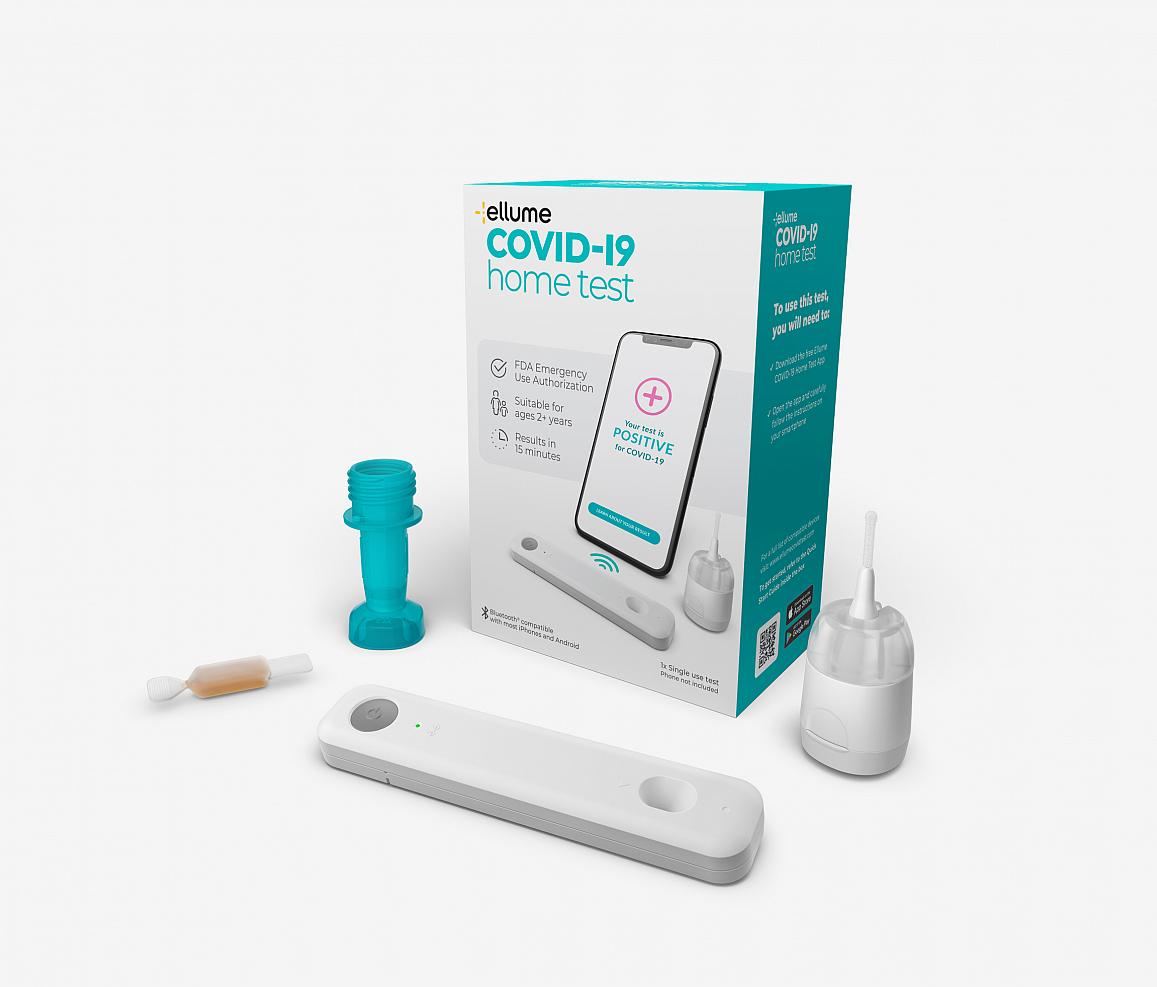 Read the entire press release from NIH here. For more information about COVID-19 testing, please click here to see our COVID-19 CEU course. 
December 14, 2020 The announcement of effective and safe vaccines for COVID-19 has been greeted with enthusiasm. Discussions continue about the ethical challenges of ensuring fair access to COVID-19 vaccines within and across countries, and which groups should be prioritised. There are concerns about equity in access to COVID-19 vaccines. Estimates as of Dec 2, 2020, suggest direct purchase agreements have allowed high-income countries to secure nearly 4 billion confirmed COVID-19 vaccine doses, compared with 2·7 billion secured by upper and lower middle-income countries. Without such agreements, low-income countries would probably have to rely on COVAX, which would achieve only 20% vaccination coverage.
Read the entire article by Burgess et al in The Lancet here.
December 14, 2020 It's dangerous enough that it dispatches patients to hospitals in droves and has killed more than 1.6 million people, but mild enough that most people shrug it off. It blocks one arm of the immune system from responding as it takes hold, but lures other parts into dangerous hyperdrive. It homes in on cells high up in the airway — think the nose and throat — but also burrows deeper into the lungs, maximizing infectiousness without ceding how sick it can make people.
"It's sort of right in that sweet spot," said Kristian Andersen, an infectious disease expert at Scripps Research Institute.
Read the entire article by Andrew Joseph in STAT here.
December 11, 2020 The Food and Drug Administration on Friday issued an emergency authorization for a Covid-19 vaccine developed by Pfizer and its German partner, BioNTech, a seminal moment in the effort to curb a pandemic that has so far infected an estimated 16 million people and killed nearly 300,000 in the United States.
Read the entire article by Helen Branswell in STAT here.
December 11, 2020 The combination of baricitinib, an anti-inflammatory drug, and remdesivir, an antiviral, reduced time to recovery for people hospitalized with COVID-19, according to clinical trial results published in the New England Journal of Medicine. The study was supported by the National Institute of Allergy and Infectious Diseases (NIAID), part of the National Institutes of Health.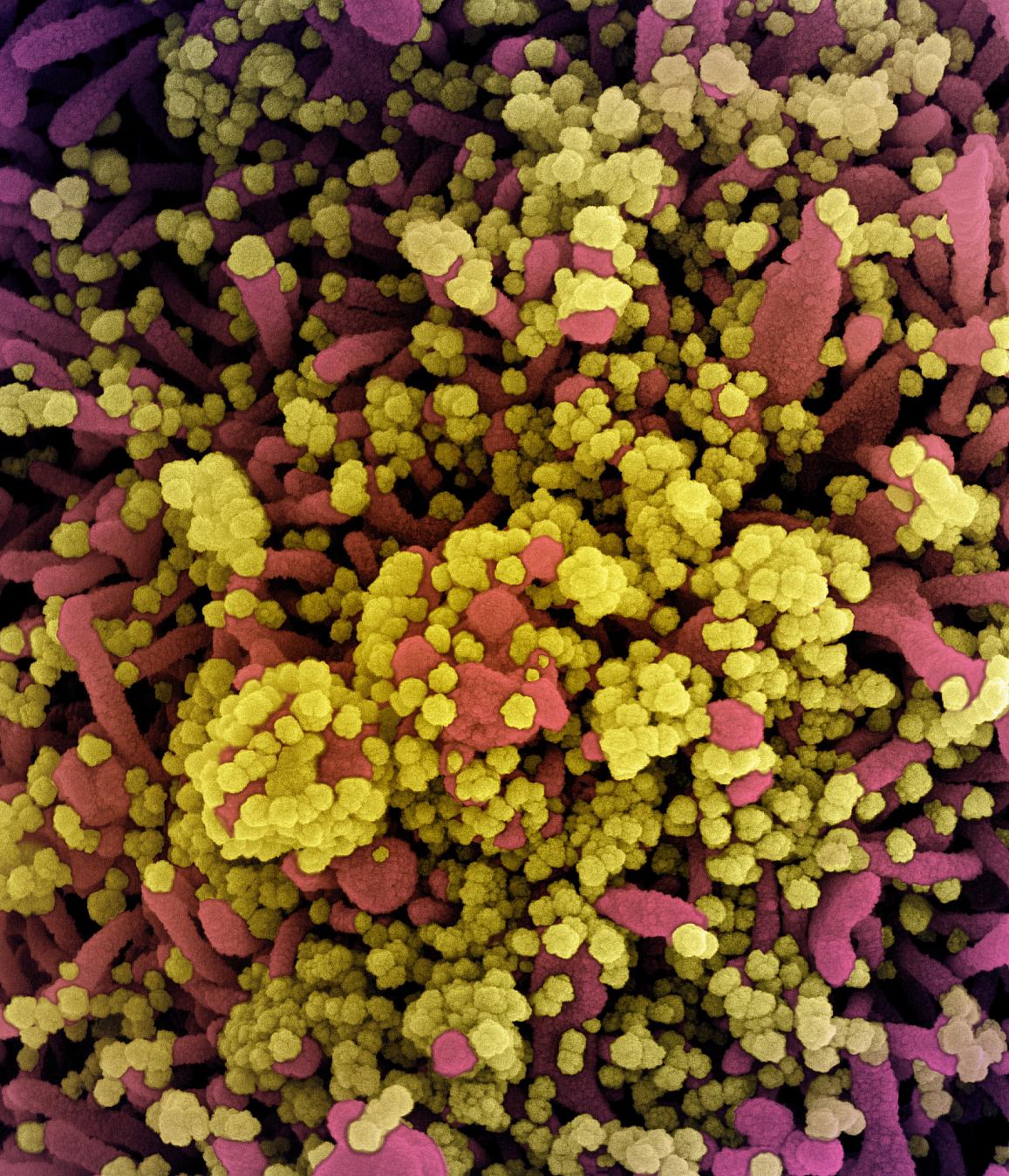 Colorized scanning electron micrograph of a cell heavily infected with SARS-CoV-2 virus particles (yellow), isolated from a patient sample. Source: NIAID.
Read the entire article from the National Institutes of Health here. 
December 10, 2020 A panel of outside experts on Thursday recommended the Food and Drug Administration issue an emergency use authorization to the Covid-19 vaccine being developed by Pfizer and BioNTech, a vaccine that appeared to be highly efficacious in a Phase 3 clinical trial.
Read the entire article in STAT here.
December 8, 2020 Following an investigation into harassment at Ft. Hood in Texas, Secretary of the Army Ryan D McCarthy stated that it had found "major flaws" at Ft. Hood and a command climate "that was permissive of sexual harassment and sexual assault." He ordered that 14 officials, including several high-ranking leaders, be relieved of command or suspended and vowed sweeping reform that would extend far beyond Ft. Hood to affect more than 1 million soldiers and Army civilians nationwide. Mr. McCarthy invited those who don't trust the chain of command to go directly to him.
Read the entire article by Sarah Mervosh and John Ismay in The New York Times here.
December 7, 2020 Hospitals across the United States are preparing for a Covid-19 vaccine distribution timeline that's well behind official government targets as they face ongoing confusion about the process for inoculating frontline employees.
Read the entire article by Olivia Goldhill in STAT here.
December 3, 2020 Athletes, politicians, and other wealthy or well-connected people have managed to get special treatment throughout the pandemic, including preferential access to testing and unapproved therapies. Early access to coronavirus vaccines is likely to be no different, medical experts and ethicists told STAT. It could happen in any number of ways, they said: fudging the definition of "essential workers" or "high-risk" conditions, lobbying by influential industries, physicians caving to pressure to keep their patients happy, and even through outright bribery or theft.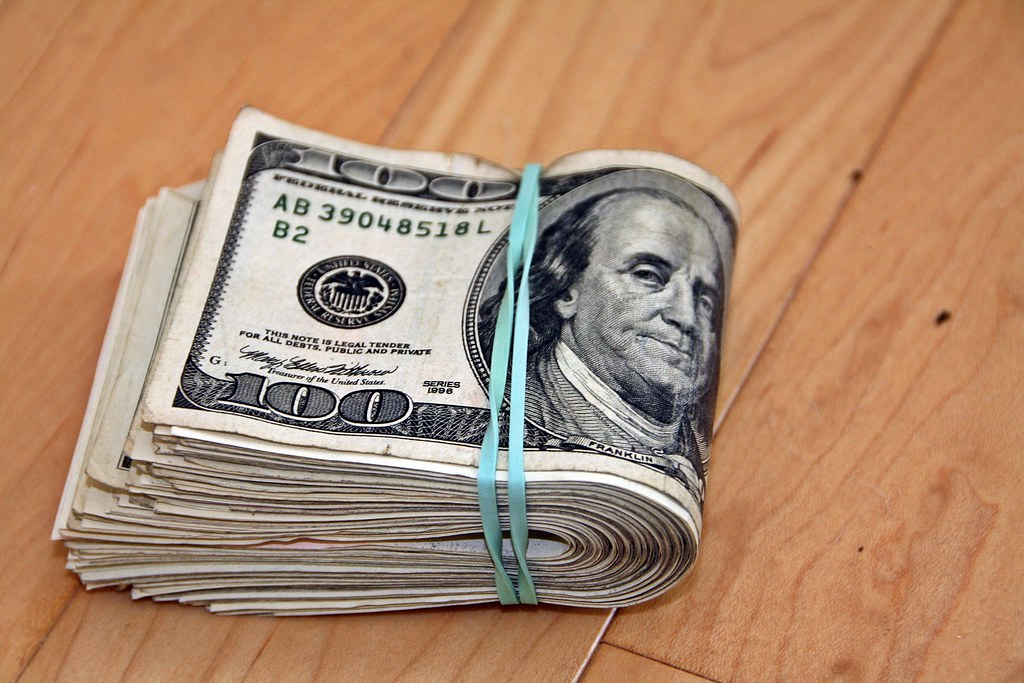 Read the entire article by Olivia Goldhill and Nicholas St. Fleur in STAT here.
December 2, 2020 Two vaccines developed with stunning speed — and showing remarkable initial efficacy — are poised to be approved for emergency use in the United States in December. A number of other vaccines are expected to follow.
Read the entire article by Helen Branswell in STAT here.
December 1, 2020 Lipid nanoparticles are the fatty molecular envelopes that help strands of mRNA — the genetic messenger for making DNA code into proteins — evade the body's biological gatekeepers and reach their target cell without being degraded. They are enabling some of the most advanced technologies being used in vaccines and drugs.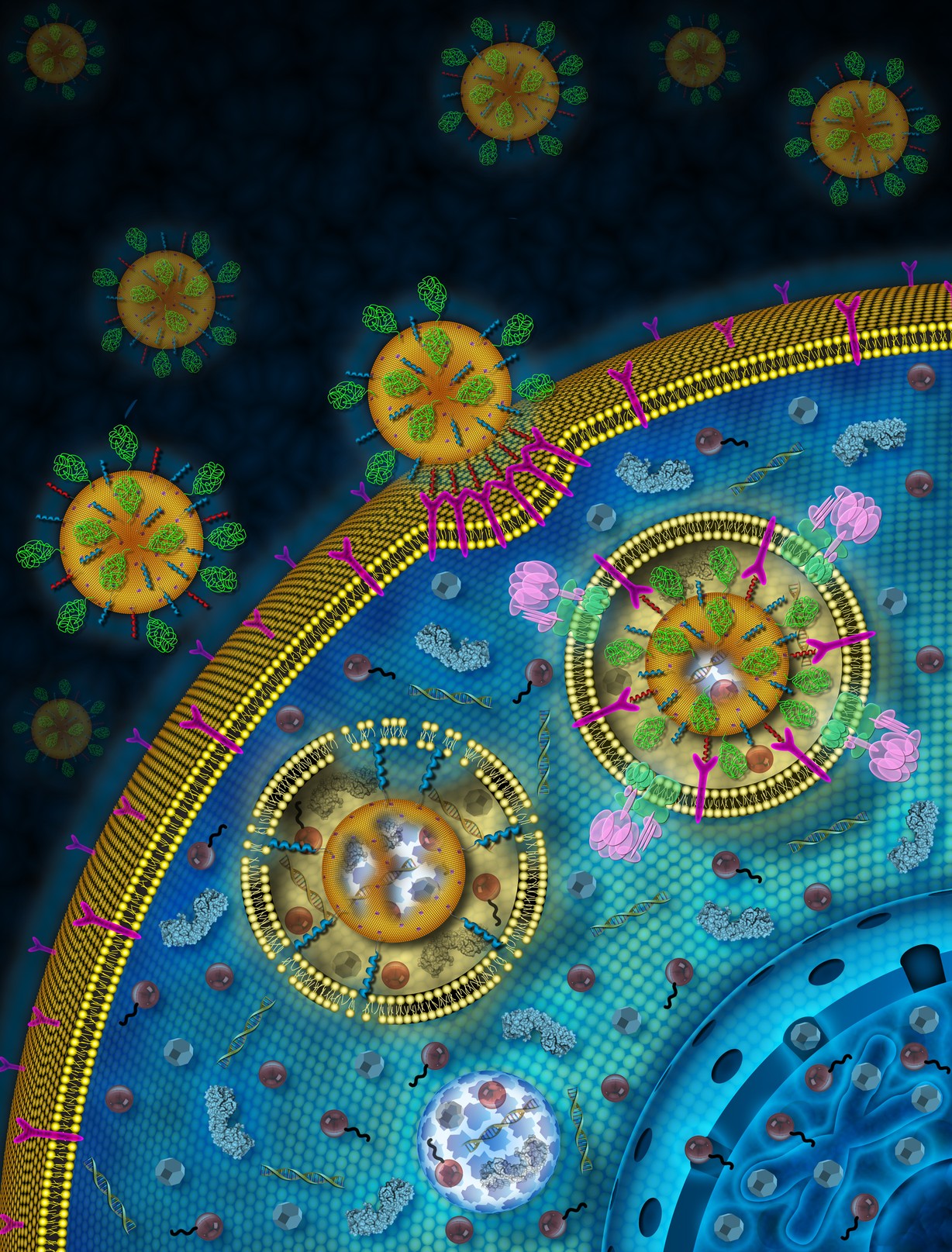 An illustration of a nanoparticle delivering its contents directly into a cancer cell. Source: National Cancer Institute
Read the entire article by Elizabeth Cooney in STAT here.
December 1, 2020 The failure of the federal government to procure adequate protective equipment for frontline workers is an ongoing tragedy. At the same time, a grassroots movement including organizations like Get Us PPE is trying to fill the void. With the pandemic projected to worsen in the coming months, the question is whether it will be enough.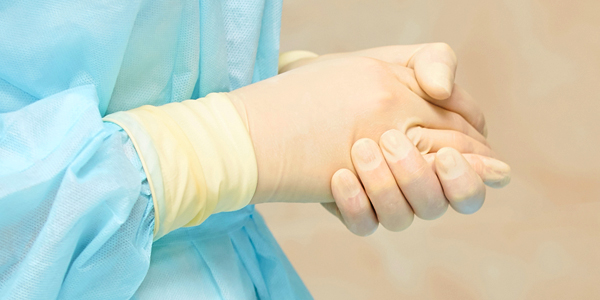 Photo: CDC
Read the entire article by Irena Hwang in STAT here.
November 23, 2020 Patients hospitalized with Covid-19 are surviving at higher rates than in the early days of the pandemic, gains that data and interviews with experts suggest are driven by a more refined understanding of the disease and how to treat it — and, crucially, less strain on hospitals that had been inundated at times. But clinicians warn that this progress won't withstand what happens when crushes of patients again overwhelm hospitals, as is now occurring in dozens of U.S. states. With the country setting new records of hospitalizations daily, care is getting threatened, and death rates — not just deaths — could increase.
Read the entire article by Andrew Joseph in STAT here.
Novermber 16, 2020 Moderna, joined by U.S. government scientists, announced Monday that their mRNA vaccine candidate was 94.5% effective in preventing Covid-19, the disease caused by the novel coronavirus, according to an interim analysis of a 30,000-patient clinical trial. The news comes exactly one week after Pfizer and BioNTech said their respective Covid-19 vaccine candidate, also created using mRNA technology, was more than 90% effective in its own 60,000-patient clinical trial.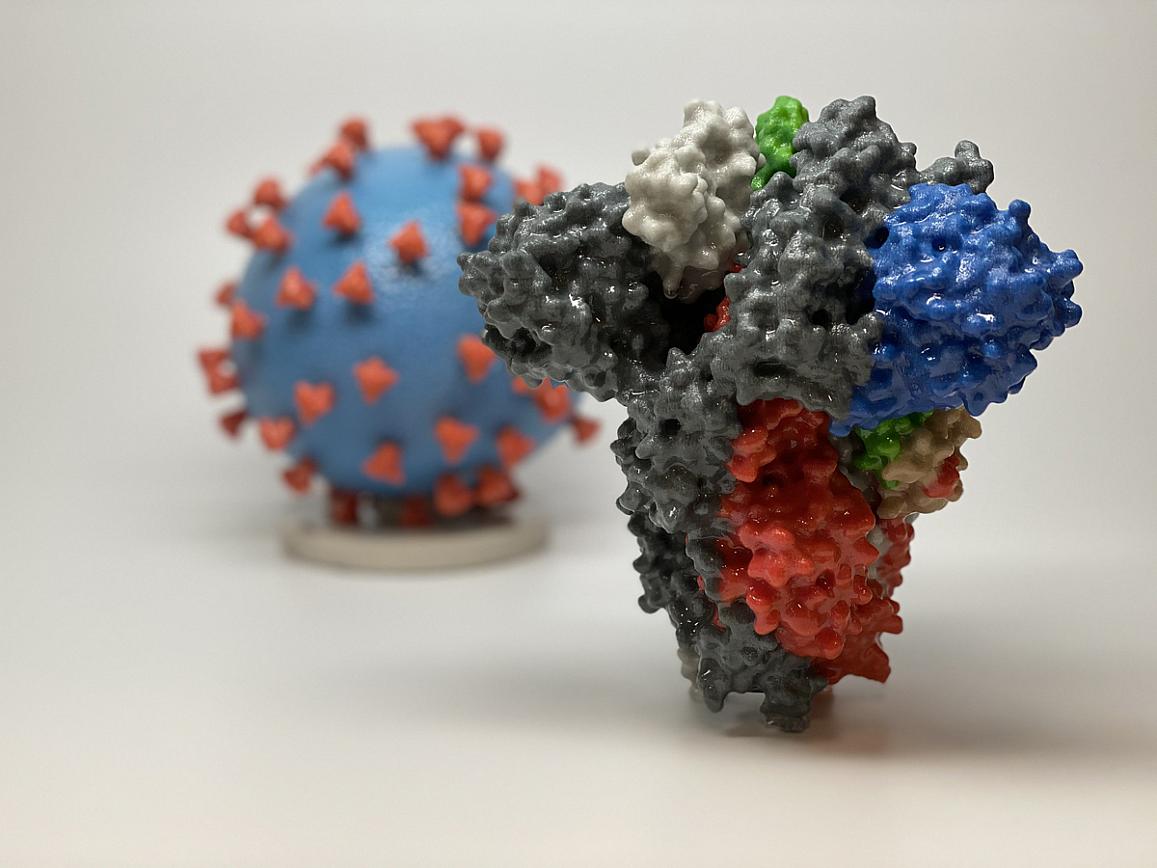 3D print of a spike protein of SARS-CoV-2, the virus that causes COVID-19, in front of a 3D print of a SARS-CoV-2 virus particle. The spike protein (foreground) enables the virus to enter and infect human cells. On the virus model, the virus surface (blue) is covered with spike proteins (red) that enable the virus to enter and infect human cells. NIH
Read the entire article by Adam Feuerstein, Damian Garde, and Andrew Joseph in STAT here.
November 13, 2020 Shark liver oil helps make vaccines more effective, but increased demand for the substance could harm critically endangered species.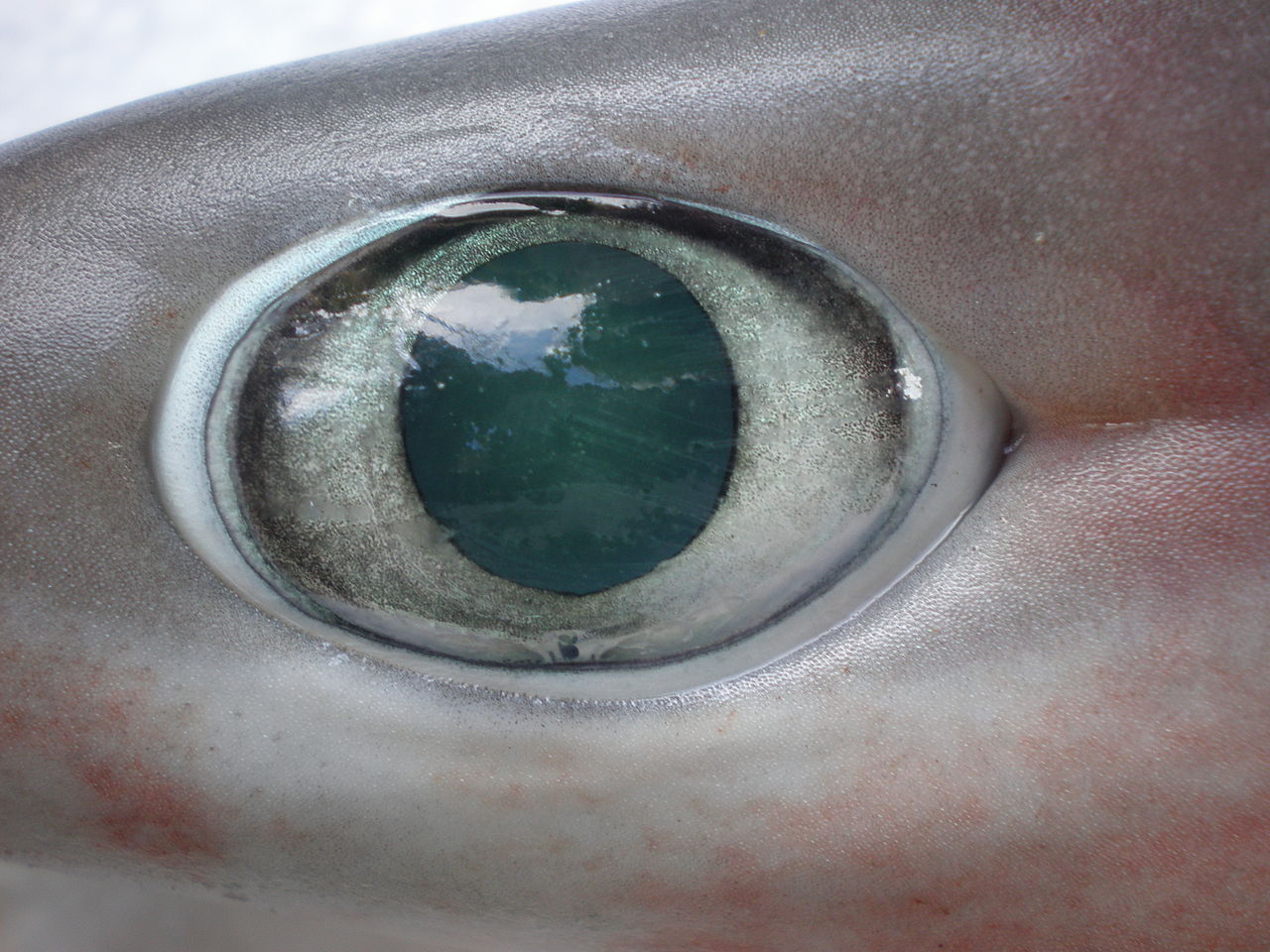 Photo by Jean-Lou Justine - Own work, CC BY-SA 3.0.
Read the entire article by Justin Meneguzzi in National Geographic here.
November 9, 2020 During the American Association for Aerosol Research's (AAAR) 38th Annual Conference, scientists convene to share insights on the airborne spread of the novel coronavirus.
Listen to the video here.Gilead faces pressure to relinquish valuable FDA voucher awarded with remdesivir approval
November 2, 2020 A prominent advocacy group is asking Gilead Sciences (GILD) to relinquish a valuable voucher that came with Food and Drug Administration approval of its remdesivir treatment for Covid-19, arguing the voucher is "an entirely unnecessary and an inappropriate incentive" for a drug that has "limited" effectiveness and is already generating huge profits.
Read the entire article by Ed Silverman in STAT here.
October 31, 2020 Modalities in the combination prevention "toolbox" against the spread of SARS-CoV-2 include wearing masks, physical distancing, hand hygiene, prompt testing (along with isolation and contact tracing), and limits on crowds and gatherings. If a vaccine has only moderate efficacy, or if vaccine uptake is low, these other modalities will be even more critical.

Read the entire article by Lerner, Folkers, and Fauci in JAMA Network here.
October 28, 2020 Researchers at the National Institutes of Health have discovered a biological pathway that the novel coronavirus appears to use to hijack and exit cells as it spreads through the body. A better understanding of this important pathway may provide vital insight in stopping the transmission of the virus.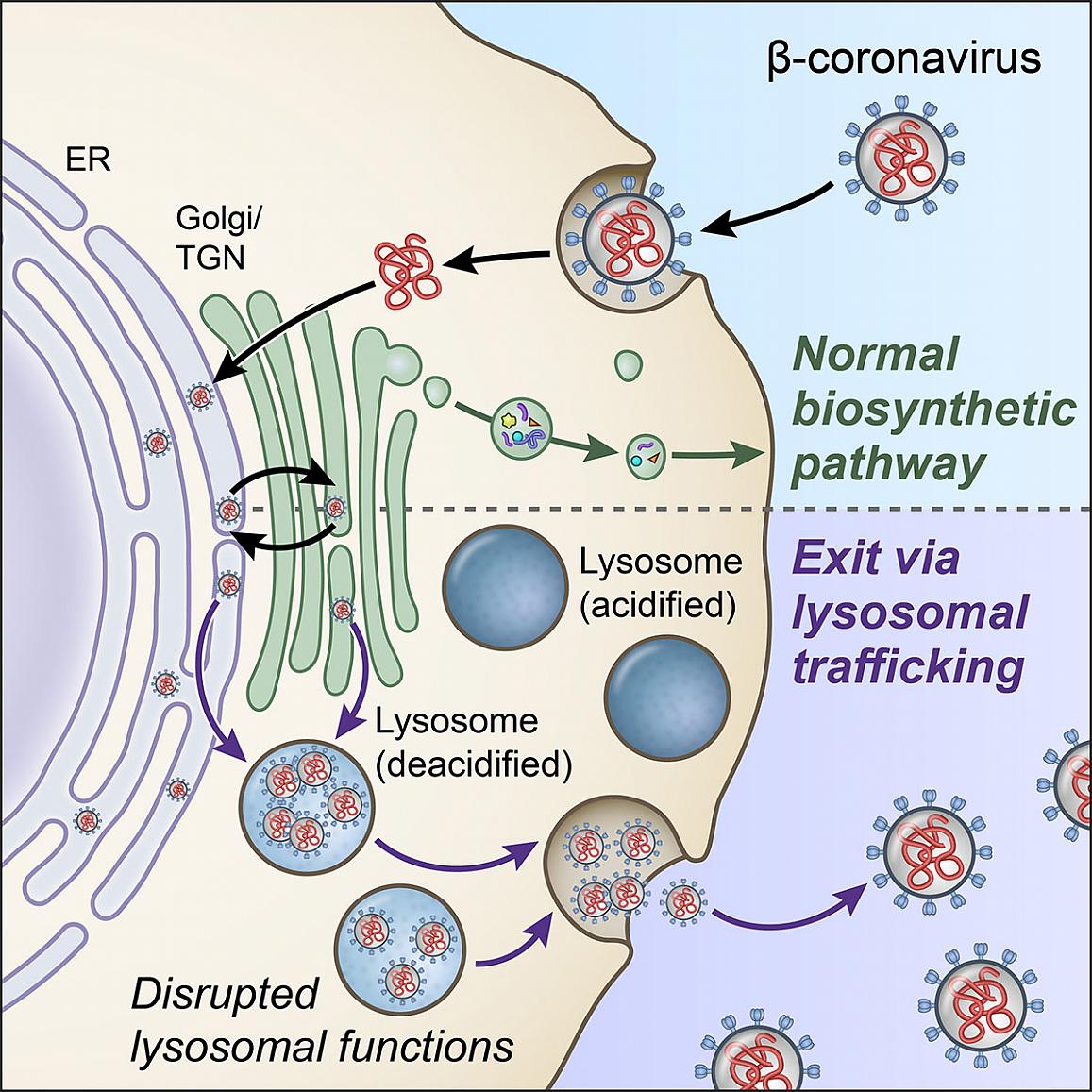 Illustration courtesy of NIH Medical Arts
Read the article from the National Institutes of Health here.
October 26, 2020 Messenger RNA may not be as famous as its cousin, DNA, but it's having a moment in the spotlight. This crucial intermediary in the protein-making process is now being harnessed by scientists to to try to protect us from disease — including Covid-19.
Watch the video (2:02) by Hyacinth Empinado on STAT here.
October 22, 2020 These are huge dollar figures that companies are not accounting for when establishing a fair market price. Their discoveries simply would not be possible without the basic science laying the foundation.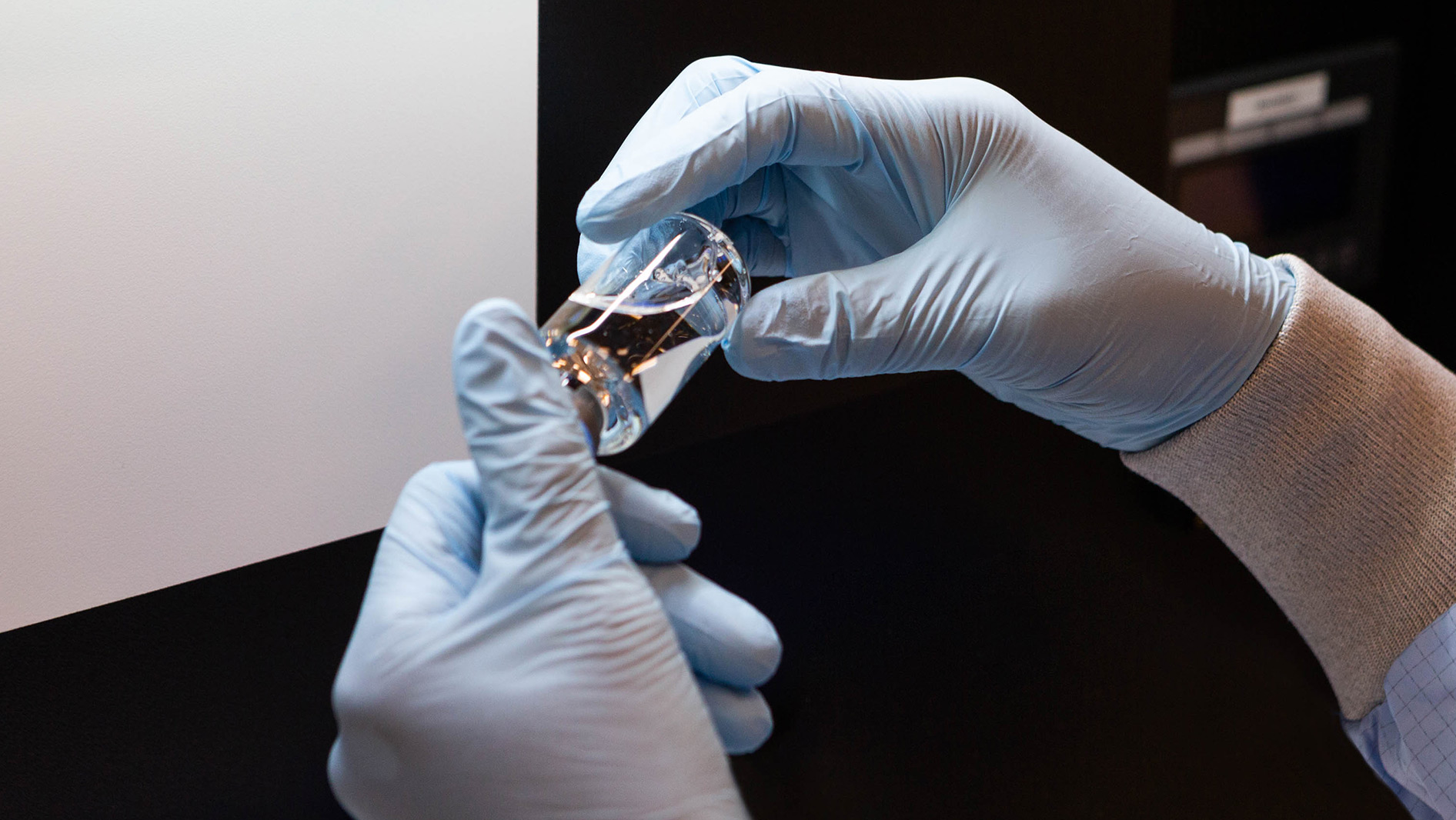 Source: Gilead Sciences
Read the entire article by Ekaterina Cleary in STAT here.
October 20, 2020 As hospitalizations for Covid-19 inch up around the country, some states are readying plans for field hospitals. Communities are delaying reopening plans and even imposing new measures, though some governors remain opposed to additional restrictions. Deaths — currently standing about 220,000 — have not surged again yet, but that might just be a matter of time.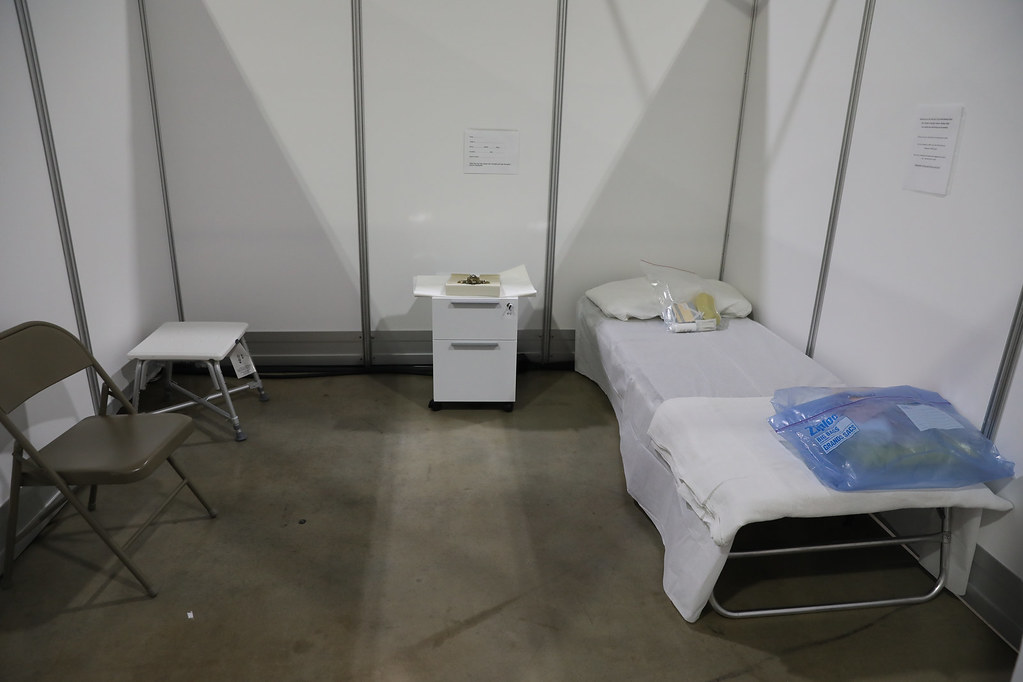 A patient room in a field hospital in Atlantic City, NJ. Source: CC BY-NC 2.0.
Read the entire article by Andrew Joseph in STAT here.
October 16, 2020 The US government is investing in rapid development of vaccines against coronavirus disease 2019 (COVID-19), several relying on new technologies.1 In the US, 4 vaccine candidates are in phase 3 studies with initial results expected soon. If studies succeed, 1 or more vaccines may become available within a few months.
 Source: NIH.
Read the entire article by Goodman, Grabenstein, and Braun in JAMA Network here.
October 12, 2020 Nationwide, cases are flourishing in 28 states and territories, as the early days of October have seen the national tally steadily rise above 50,000 new cases per day. The autumn surge is even creeping into pockets of the Northeast, zones long thought recovered, in another sign that the country remains far from achieving herd immunity without an effective vaccine. At the current pace, the nation will surpass eight million cases by October 17 and could easily reach 300,000 deaths before the new year. The pandemic has already claimed nearly twice as many American lives as those lost in every U.S-involved conflict since World War II combined.
Read the entire article in National Geographic Science here.
October 5, 2020 "Public officials who know they have been exposed to the virus and should be in quarantine are either displaying blatant arrogance or numbing ignorance," Michael Osterholm, director of the University of Minnesota's Center for Infectious Diseases Research and Policy, told STAT.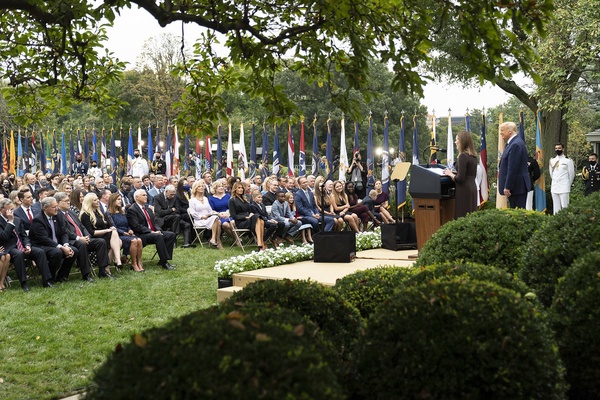 President Trump Nominates Judge Amy Coney Barrett for Associate Justice of the U.S. Supreme Court. Source: Public domain CC PDM 1.0.
Read the entire article by Helen Branswell in STAT here.
September 30, 2020 The National Institutes of Health has awarded nearly $234 million to improve COVID-19 testing for underserved and vulnerable populations. A part of the Rapid Acceleration of Diagnostics (RADx) initiative, the RADx Underserved Populations (RADx-UP) program will support 32 institutions across the United States and will focus on populations disproportionately affected by the pandemic. These groups include African Americans, American Indians/Alaskan Natives, Latinos/Latinas, Native Hawaiians, older adults, pregnant women and those who are homeless or incarcerated.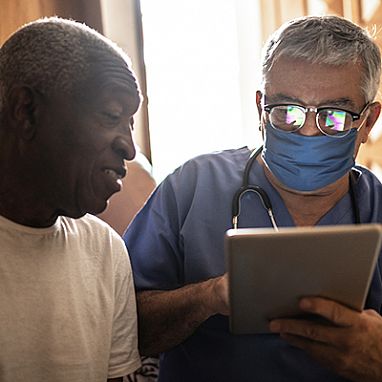 Read the entire article at NIH here.
September 22, 2020 So many challenges still lie ahead. Flu season. An ongoing child care quandary. A tumultuous election and potential transition of power. Whoever wins, we'll need them to shepherd a vaccine rollout — a logistical and public relations campaign without (here's that word again) precedent.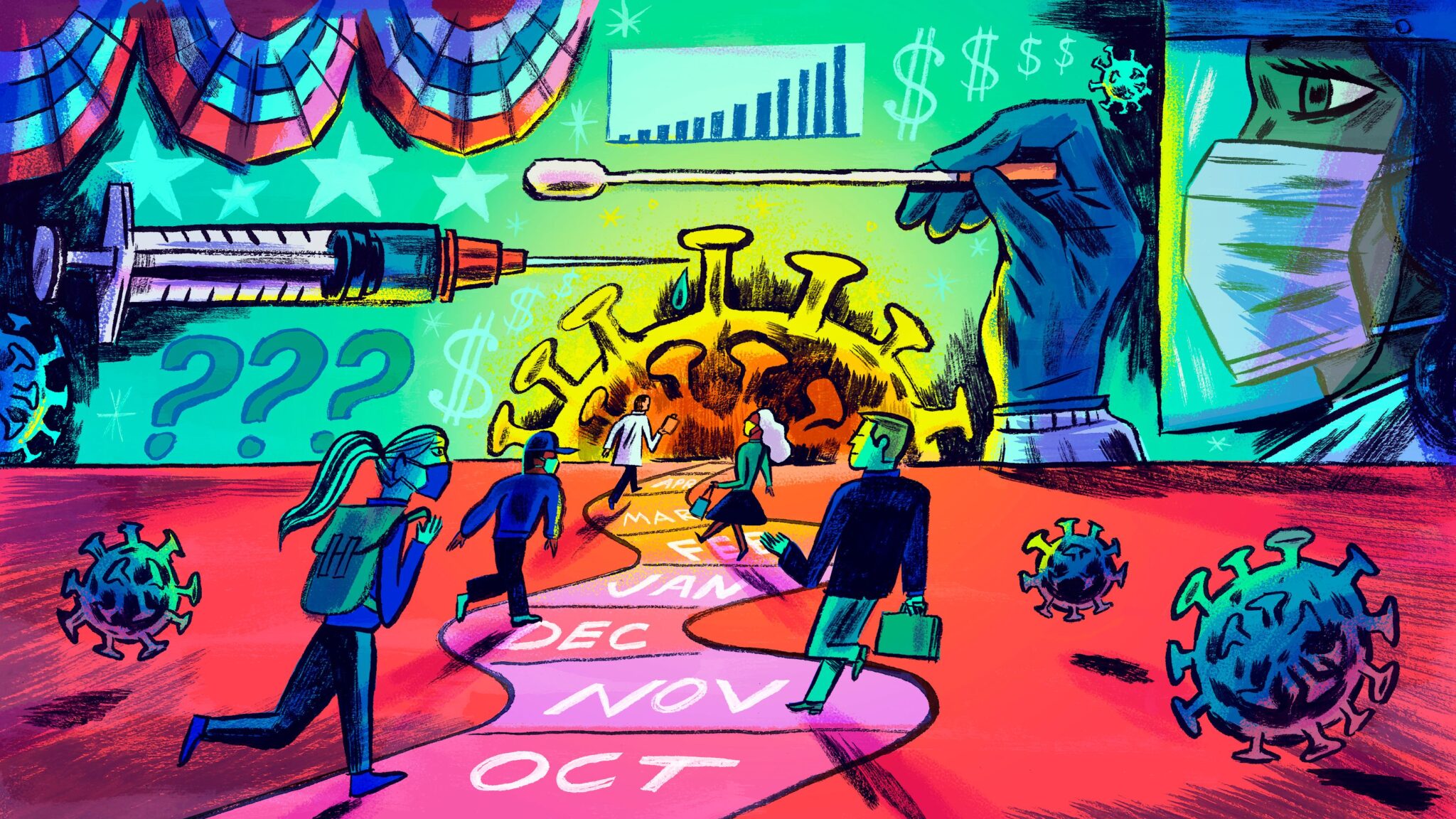 Illustration by Mike Reddy for STAT
Read the entire article by Andrew Joseph in STAT here.
September 16, 2020 Beyond the staggering U.S. deaths caused directly by the novel coronavirus, more than 134,200 people have died from Alzheimer's and other forms of dementia since March. That is 13,200 more U.S. deaths caused by dementia than expected, compared with previous years, according to an analysis of federal data by The Washington Post.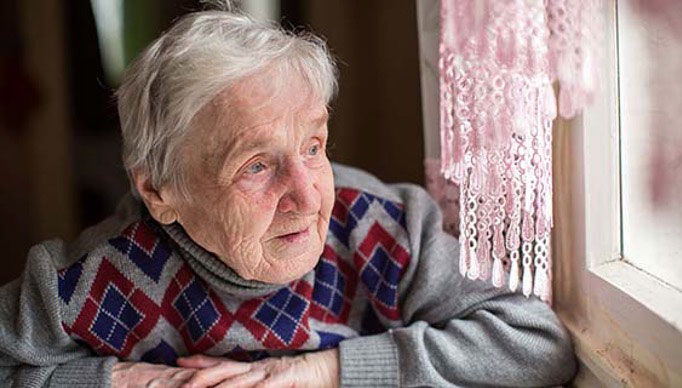 Read the entire article by William Wan in The Washington Post here.
September 15, 2020 ATrain Education offers a comprehensive, 10 contact hour course addressing the pressing need to understand how the COVID-19 pandemic started; the chain of infection; R Naught (R0, the basic reproduction number); the reason the USA can't look forward to herd immunity; the status of testing and vaccines; the reasons for public health directives; the history of coronaviruses; and the dire impacts of the virus on minority populations.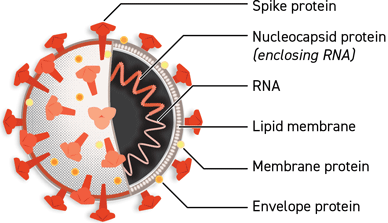 Access the course by JoAnn O'Toole, RN, BSN, Lauren Robertson, BA, MPT, and Nancy Evans, BS here.
September 14, 2020 A National Institutes of Health-funded study found that people with substance use disorders (SUDs) are more susceptible to COVID-19 and its complications. The findings suggest that health care providers should closely monitor patients with SUDs and develop action plans to help shield them from infection and severe outcomes.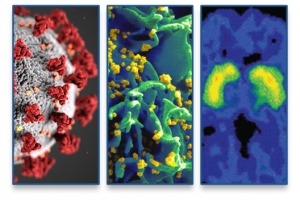 Read the entire news release from the National Institutes of Health here.
September 4, 2020 If people once again celebrate without precautions, it could upend the progress the U.S. is making in reducing Covid-19 infections and leave the nation in a more precarious position as it approaches the fall, the country's top infectious disease specialist said in an interview Friday.
Read the entire article by Andrew Joseph in STAT here.
September 2, 2020 Use of inexpensive, readily available steroid drugs to treat people hospitalized with Covid-19 reduced the risk of death by one-third, according to an analysis encompassing seven different clinical trials conducted by the World Health Organization and published Wednesday in the Journal of the American Medical Association.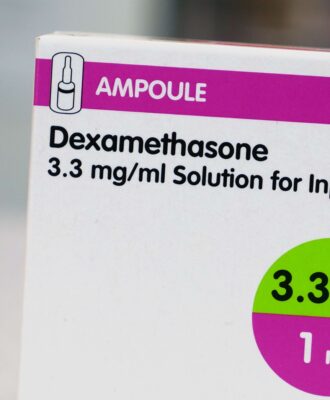 Read the entire article by Adam Feuerstein in STAT here.
August 28, 2020 Whether it's six months after the first infection or nine months or a year or longer, at some point, protection for most people who recover from Covid-19 is expected to wane. And without the arrival of a vaccine and broad uptake of it, that could change the dynamics of local outbreaks.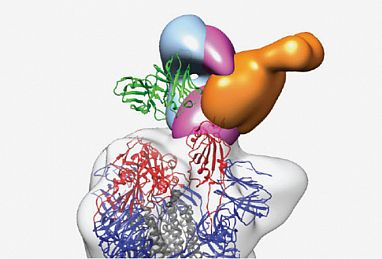 Neutralizing antibodies (blue, purple, orange) bound to the receptor binding domain on a SARS-CoV-2 spike protein. Christopher O. Barnes and Pamela J. Bjorkman, California Institute of Technology.
Read the entire article by Andrew Joseph in STAT here.
August 25, 2020 As the world wearies of trying to suppress the SARS-CoV-2 virus, many of us are wondering what the future will look like as we try to learn to live with it. Will it always have the capacity to make us so sick? Will our immune systems learn — and remember — how to cope with the new threat? Will vaccines be protective and long-lasting?
Read the entire article by Helen Branswell in STAT here.
August 21, 2020 Here are the COVID-19 vaccine prospects that have made it to phase three trials and beyond.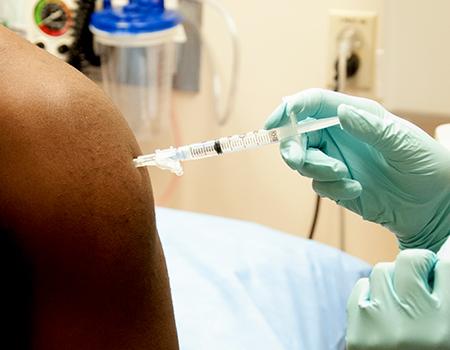 Read the entire article by Amy McKeever in National Geographic here.
August 17, 2020 The "before times" seem like a decade ago, don't they? Those carefree days when hugging friends and shaking hands wasn't verboten, when we didn't have to reach for a mask before leaving our homes, or forage for supplies of hand sanitizer. Oh, for the days when social distancing wasn't part of our vernacular.
Read the entire article by Andrew Joseph, Helen Branswell, and Elizabeth Cooney in STAT here.
August 11, 2020 The COVID-19 pandemic has revived a decades-old debate about how respiratory diseases travel—which affects the safety practices experts recommend.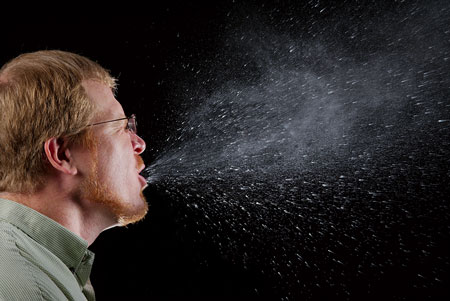 Read the entire article by Maya Wei-Haas in National Geographic here.
August 4, 2020 How did it come to this? A virus a thousand times smaller than a dust mote has humbled and humiliated the planet's most powerful nation. America has failed to protect its people, leaving them with illness and financial ruin. It has lost its status as a global leader. It has careened between inaction and ineptitude. The breadth and magnitude of its errors are difficult, in the moment, to truly fathom.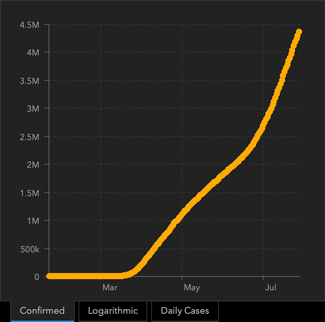 Read the entire story by Ed Yong in The Atlantic here.
July 29, 2020 The director of NIAID talks about vaccines, school reopenings, hostility toward science, and the lessons we'll learn when (yes, when) we recover.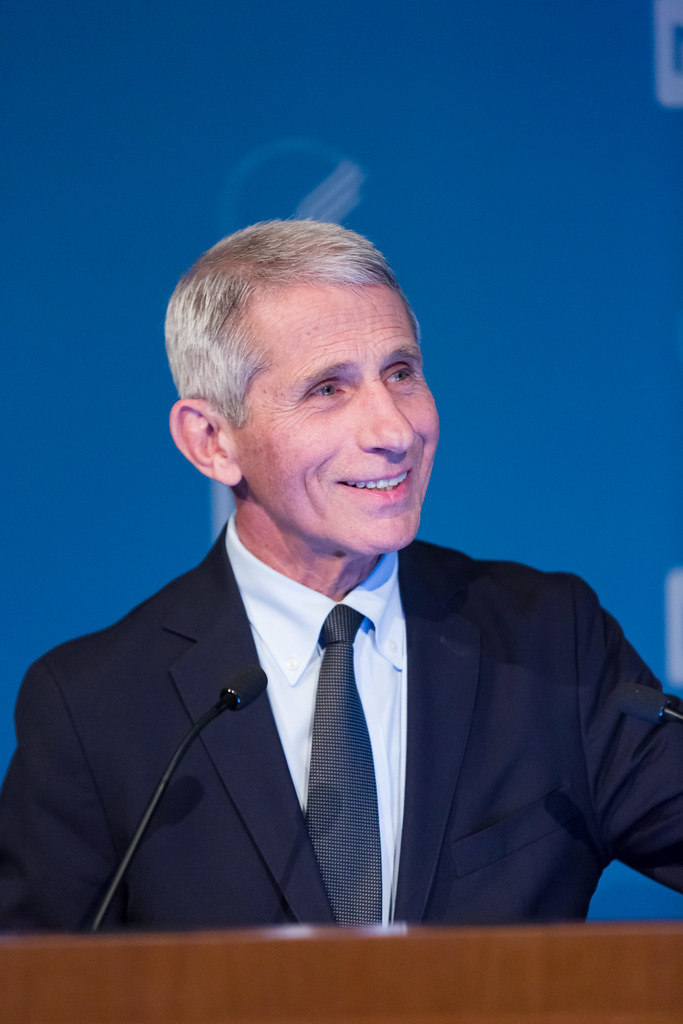 Credit: NIAID, licensed under CC BY 2.0.
Read the entire article by Steven Levy in Wired here.
July 27, 2020 A Phase 3 clinical trial designed to evaluate if an investigational vaccine can prevent symptomatic coronavirus disease 2019 (COVID-19) in adults has begun. The vaccine, known as mRNA-1273, was co-developed by the Cambridge, Massachusetts-based biotechnology company Moderna, Inc., and the National Institute of Allergy and Infectious Diseases (NIAID), part of the National Institutes of Health. The trial, which will be conducted at U.S. clinical research sites, is expected to enroll approximately 30,000 adult volunteers who do not have COVID-19.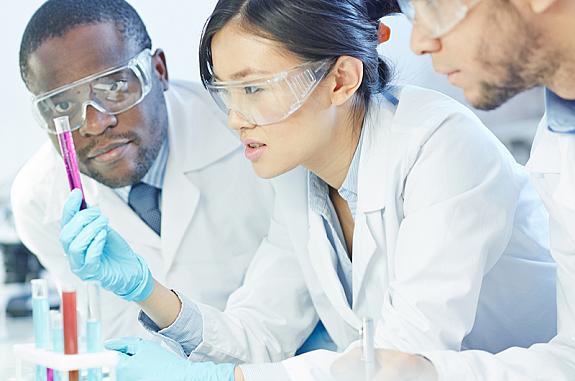 Read the entire article at NIH here.
July 22, 2020 RADx efforts seek to create capacity for 6 million daily tests by the end of 2020, address underserved populations.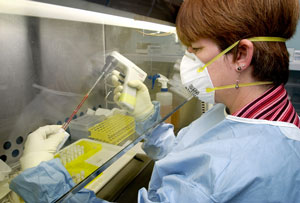 Read the entire article here.
July 20, 2020 In a June 15 tweet, President Trump said testing "makes us look bad." At his campaign rally in Tulsa five days later, he said he had asked his "people" to "slow the testing down, please." At a White House press conference last week, he told reporters, "When you test, you create cases."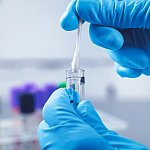 Read the entire article by Sharon Begley in STAT here.
July 13, 2020 The concept of herd immunity comes from vaccination policy, in which it's used to calculate the number of people who need to be vaccinated in order to ensure the safety of the population. But a coronavirus vaccine is still far off, and last month, Anthony Fauci, the head of the National Institute of Allergy and Infectious Diseases, said that, because of a "general anti-science, anti-authority, anti-vaccine feeling," the U.S. is "unlikely" to achieve herd immunity even after a vaccine is available.
Read the entire article by James Hamblin in The Atlantic here.
July 10, 2020 As of July 1, 2020, SARS-CoV-2 has affected more than 200 countries, resulting in more than 10 million identified cases with 508 000 confirmed deaths. This review summarizes current evidence regarding pathophysiology, transmission, diagnosis, and management of COVID-19.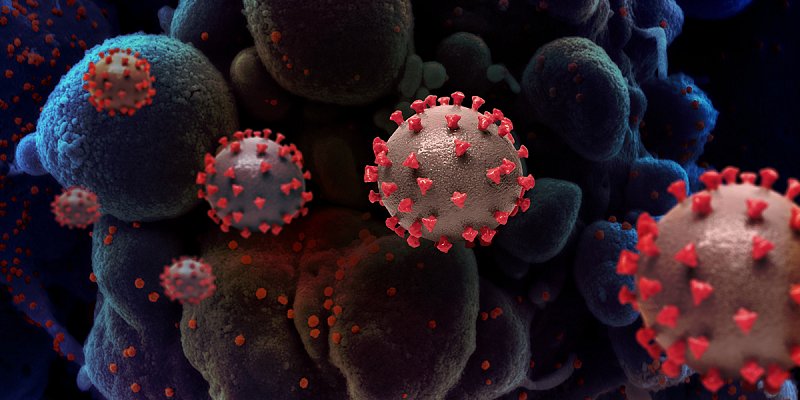 Read the entire review by Wiersing and colleagues in JAMA here.
July 6, 2020 In a gigantic feat of scientific ambition, researchers have designed a staggering 1,200 clinical trials aimed at testing treatment and prevention strategies against Covid-19 since the start of January. But a new STAT analysis shows the effort has been marked by disorder and disorganization, with huge financial resources wasted.
Read the article by Matthew Herper and Erin Riglin in STAT here.
July 2, 2020 After months of study, scientists have better clarity on the coronavirus's lethal potential—which makes recent case surges all the more alarming.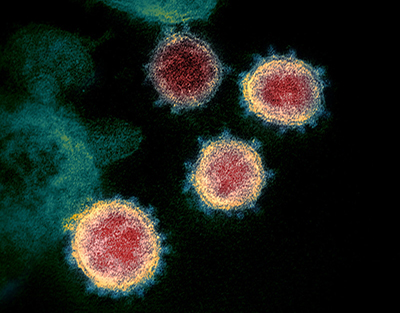 Read the full article by Carrie Arnold in National Geographic here.
July 1, 2020 A growing body of evidence supports the idea that wearing face masks in public, even when you feel well, can help curb the spread of the coronavirus — since people can spread the virus even without showing symptoms. That's the main reason to wear a mask: to protect other people from you.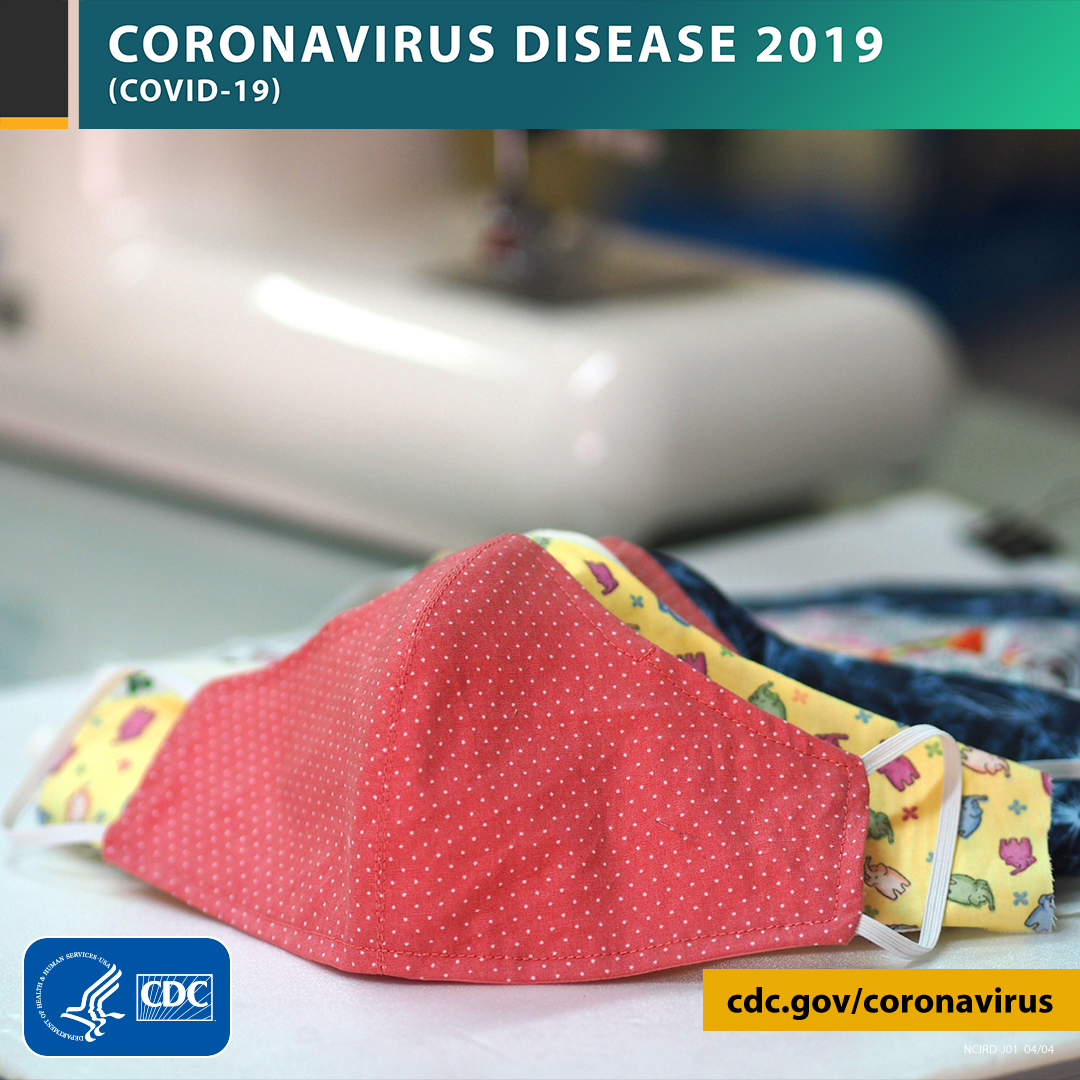 See the entire article by Maria Gody here.
June 26, 2020 This coronavirus "has such a diversity of effects on so many different organs, it keeps us up at night," said Thomas McGinn, deputy physician in chief at Northwell Health and director of the Feinstein Institutes for Medical Research. "It's amazing how many different ways it affects the body."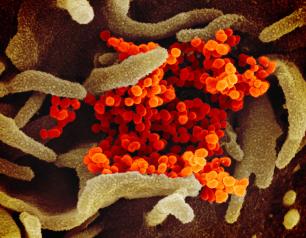 Watch the video and read the accompanying article by Sharon Begley at STAT here.
June 25, 2020 The Centers for Disease Control and Prevention on Thursday broadened its warning about who is at risk of developing severe disease from Covid-19 infection, suggesting even younger people who are obese or have other health conditions can become seriously ill if they contract the virus.
Read entire article by Helen Branswell in STAT here.
June 20, 2020 Sheila Bedoni: Navajo Department of Health Community Health Worker Supervisor. Her team covers a rugged, rural region, with many residents living at least an hour by car from a paved road or health services. The Navajo Department of Health Community Health Workers are frequently the sole lifeline to food, water, and wellness checks for many high-risk and elderly residents; a responsibility that Sheila and her team don't take lightly.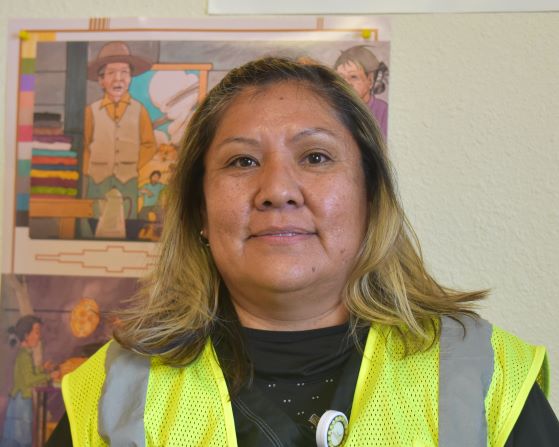 Read about Sheila Bedoni here.
June 16, 2020 Surface contamination and fleeting encounters are less of a worry than close-up, person-to-person interactions for extended periods.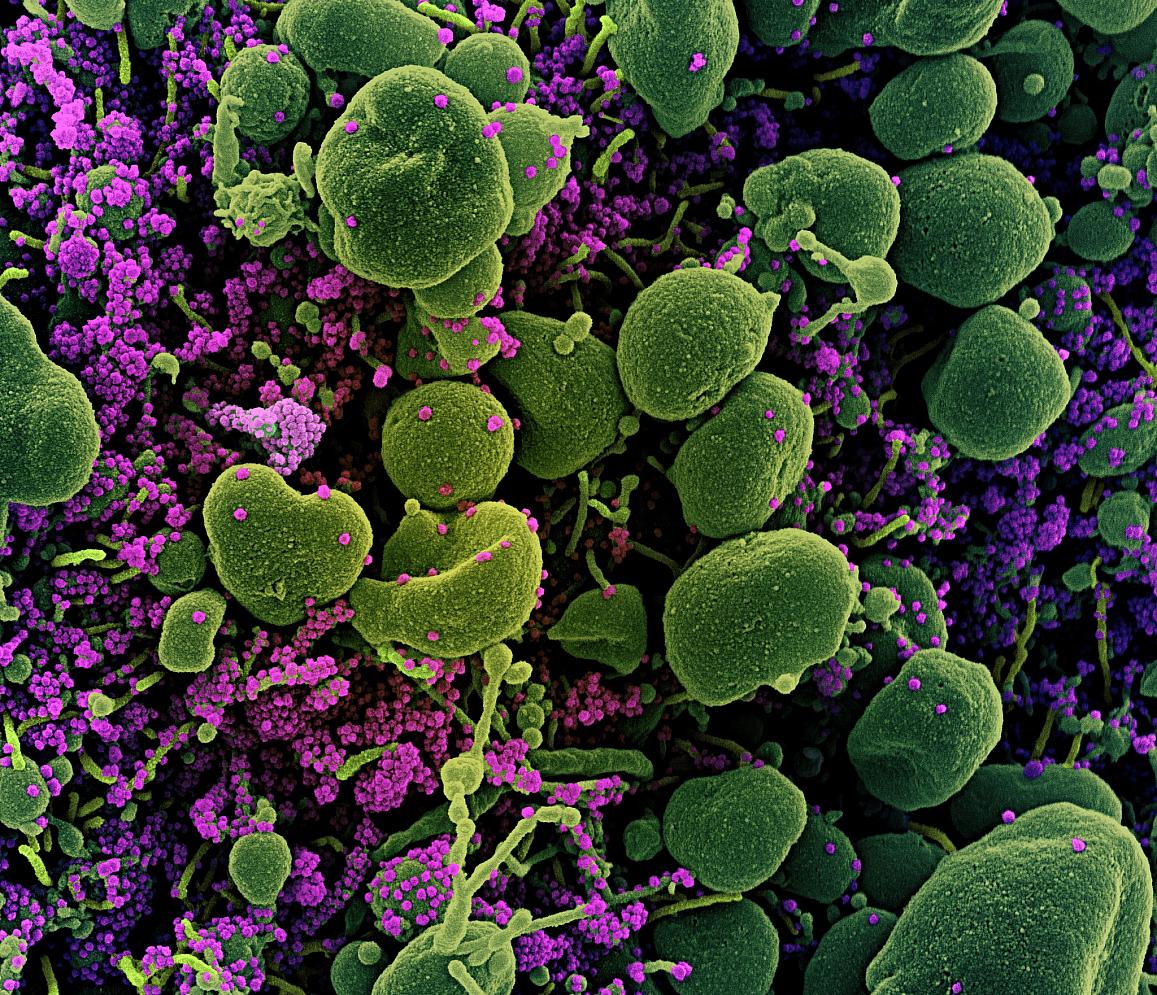 See full article in the
Washington Post
here
.
June 12, 2020 An excellent and uplifting interview with Dr. Anthony Fauci on NPR's Science Friday.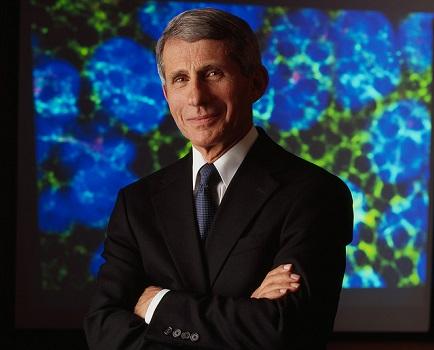 Listen to the entire interview here.
June 9, 2020 Population-wide use of facemasks keeps the coronavirus "reproduction number" under 1.0, and prevents further waves of the virus when combined with lockdowns, a modelling study from the universities of Cambridge and Greenwich suggests.
The research suggests that lockdowns alone will not stop the resurgence of SARS-CoV-2, and that even homemade masks with limited effectiveness can dramatically reduce transmission rates if worn by enough people, regardless of whether they show symptoms.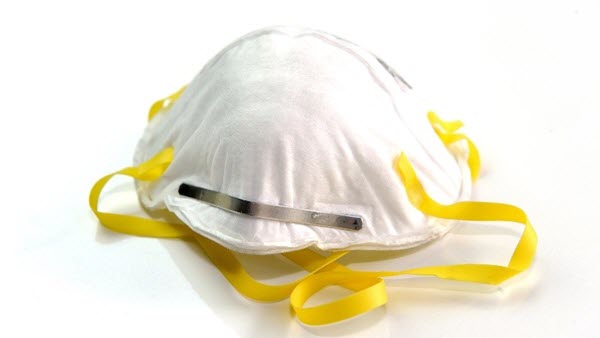 Read the entire article from the University of Cambridge here.
June 5, 2020 The Kaiser Family Foundation estimates that 47.5 million people were at risk of losing employer-sponsored insurance because of massive job losses over the past 2 months.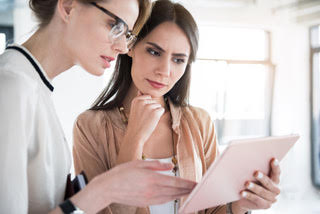 Read full article from JAMA Health Forum here.
May 30, 2020 An excellent resource with the latest numbers on tests, confirmed cases, hospitalizations, and patient outcomes from every US state and territory. Also includes a racial data tracker and information about a COVID exit strategy. Brought to us by the volunteers at The Atlantic.
Click here to access The COVID Tracking Project
May 23, 2020 The coronavirus may still be spreading at epidemic rates in 24 states, particularly in the South and Midwest, according to new research that highlights the risk of a second wave of infections in places that reopen too quickly or without sufficient precautions.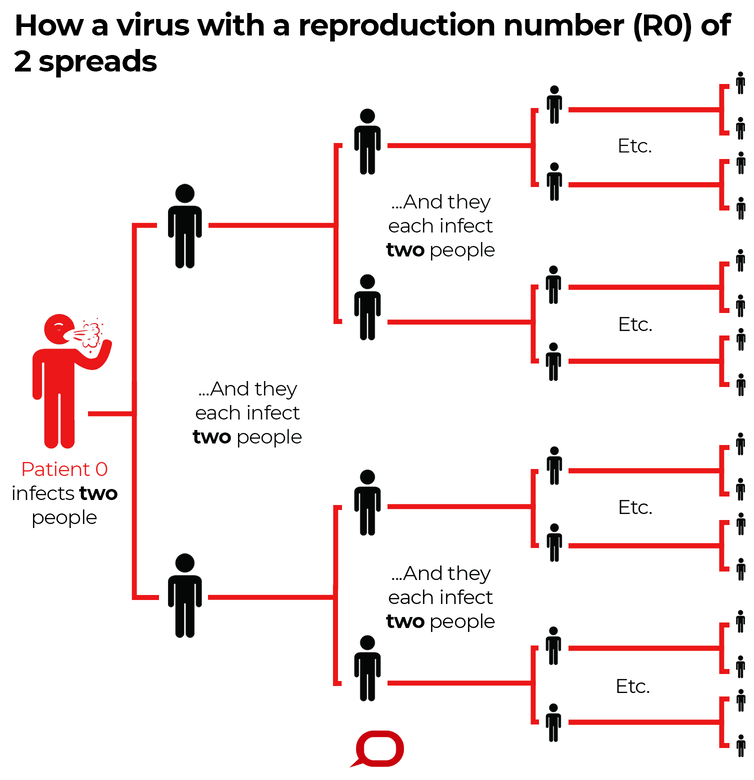 Read the article from the Washington Post here.
May 22, 2020 The randomized, controlled trial enrolled hospitalized adults with COVID-19 with evidence of lower respiratory tract involvement (generally moderate to severe disease). Investigators found that remdesivir was most beneficial for hospitalized patients with severe disease who required supplemental oxygen. Findings about benefits in other patient subgroups were less conclusive in this preliminary analysis.
Access the news release from NIAID here.
May 21, 2020 Considering that a large number of cases are asymptomatic (or present with very mild symptoms) and that testing has not been performed on the entire population, only a fraction of the SARS-CoV-2 infected population is detected, confirmed through a laboratory test, and officially reported as a COVID-19 case. The number of actual cases is therefore estimated to be at several multiples above the number of reported cases. The number of deaths also tends to be underestimated, as some patients are not hospitalized and not tested.
Read the entire article from Worldometer here.
May 18, 2020 It has been more than a century since the world has encountered a pandemic like coronavirus disease 2019 (COVID-19), and the rate of spread of COVID-19 around the globe and the associated morbidity and mortality have been staggering.1 To address what may be the greatest public health crisis of this generation, it is imperative that all sectors of society work together in unprecedented ways, with unprecedented speed. In this Viewpoint, we describe such a partnership.
Francis S. Collins, MD, PhD; Paul Stoffels, MD, JAMA Network. Read the full article here.
May 13, 2020 Fraudsters see opportunities to target us in these uncertain times. Here are their most popular schemes and how we can protect ourselves.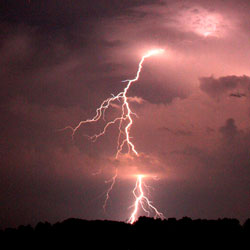 Read the full article in the New York Times here.
May 8, 2020 One alarming symptom robs many patients of blood oxygen well before they notice. Doctors are racing to understand it.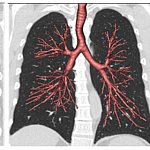 Read full article in National Geographic here.
May 7, 2020 For all the talk of a second wave of coronavirus cases hitting the United States this fall, one consideration is often lost: The country is still in the throes of the first wave of this pandemic.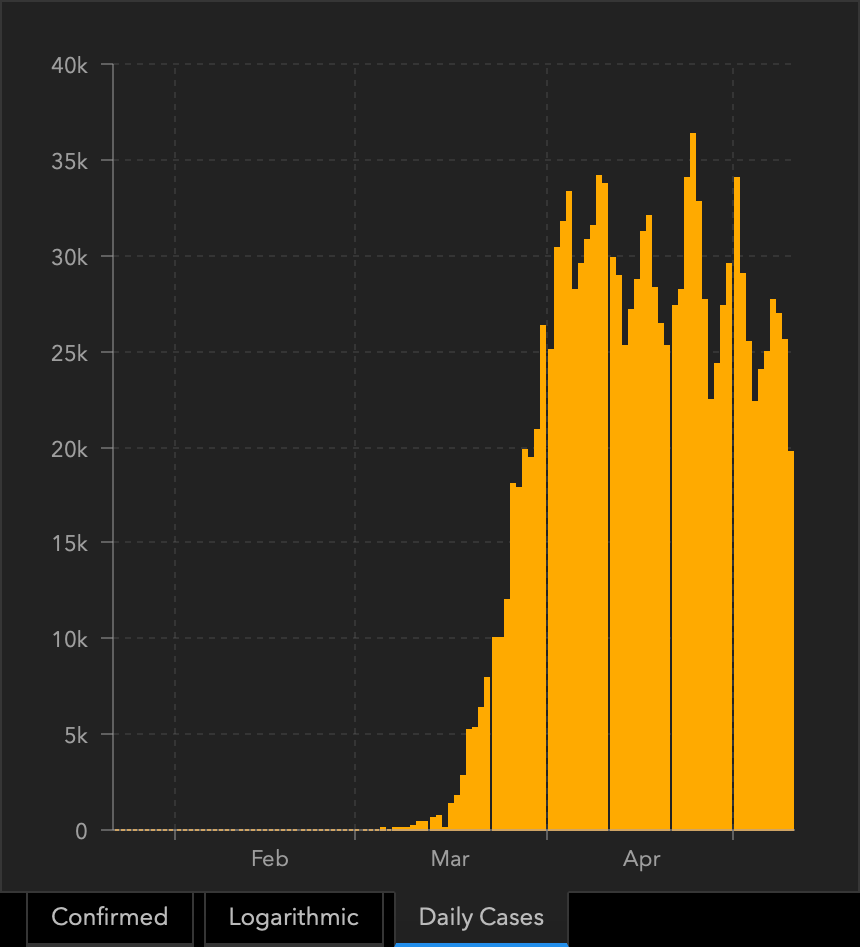 Read the full article in STAT here.
May 6, 2020 More than 90 vaccines are being developed against SARS-CoV-2 by research teams in companies and universities across the world. Researchers are trialling different technologies, some of which haven't been used in a licensed vaccine before. At least six groups have already begun injecting formulations into volunteers in safety trials; others have started testing in animals. Nature's graphical guide explains each vaccine design.
Read the full article in Nature here.
May 5, 2020 Updated IHME COVID-19 Projections: Predicting the Next Phase of the Epidemic
Link to full article here.
May 4, 2020 At Canyon Springs Post-Acute in Santa Clara County, 69 patients and 30 staff had tested positive, and six residents are dead. "We weren't prepared," said a Redwood Springs nurse who has tested positive. "We lost control of the situation because we weren't talking about it." All three facilities share the same parent company: Plum Healthcare Group, a California entity that controls about 50 skilled nursing facilities in the state.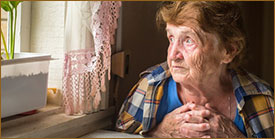 Read full article here.
May 4, 2020 Meet Cady Chaplin, an intensive-care nurse at Lenox Hill Hospital. She just turned thirty. "Sometimes, after my shift, I walk in my apartment, slide down the door, and cry," she says.
Read the full article in the New Yorker here.
April 30, 2020 An excellent article from Jessica Gold, M.D., an assistant professor of psychiatry at Washington University in St. Louis about the stress healthcare workers are feeling working during the COVID-19 pandemic. As the pandemic has unfolded, healthcare workers or all stripes are dealing with an unprecedented crisis--one in which many say they feel betrayed by their employers, the healthcare system, and the government.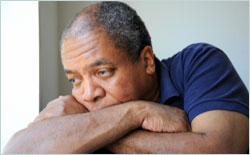 Read the full article here.
April 24, 2020 The coronavirus disease 2019 (COVID-19) pandemic has propagated global shock waves that have disrupted nearly every aspect of human endeavor. Nowhere has this been more evident than in health care. Health care delivery systems in some locations have been overwhelmed, and even those not so severely affected have had to reorganize and restructure to concentrate resources to meet an anticipated surge of patients who are critically ill.
In the absence of rapid and reliable testing, proven therapies, or even standard protocols for treatment, physicians and other clinicians have been forced to improvise, in some cases relying on the thinnest of evidence, to treat patients who are desperately ill.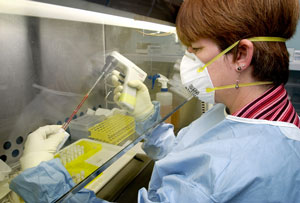 Link to article: https://jamanetwork.com/journals/jamanetworkopen/fullarticle/2765269
April 21, 2020 The Institute for Health Metrics and Evaluation has projected when states may be able to consider easing currently implemented social distancing policies – if and only if – strong containment measures already have been instituted.
Based on the latest available data and updated predictions of COVID-19 prevalence, the table below outlines potential timing of these considerations. Estimates suggest that 30 states may fall below the 1 prevalent case per 1,000,000 threshold during May (greens to the light yellow in the map below). This threshold is considered a conservative estimate of the number of COVID-19 infections that states could reasonably identify via active case detection and contact tracing.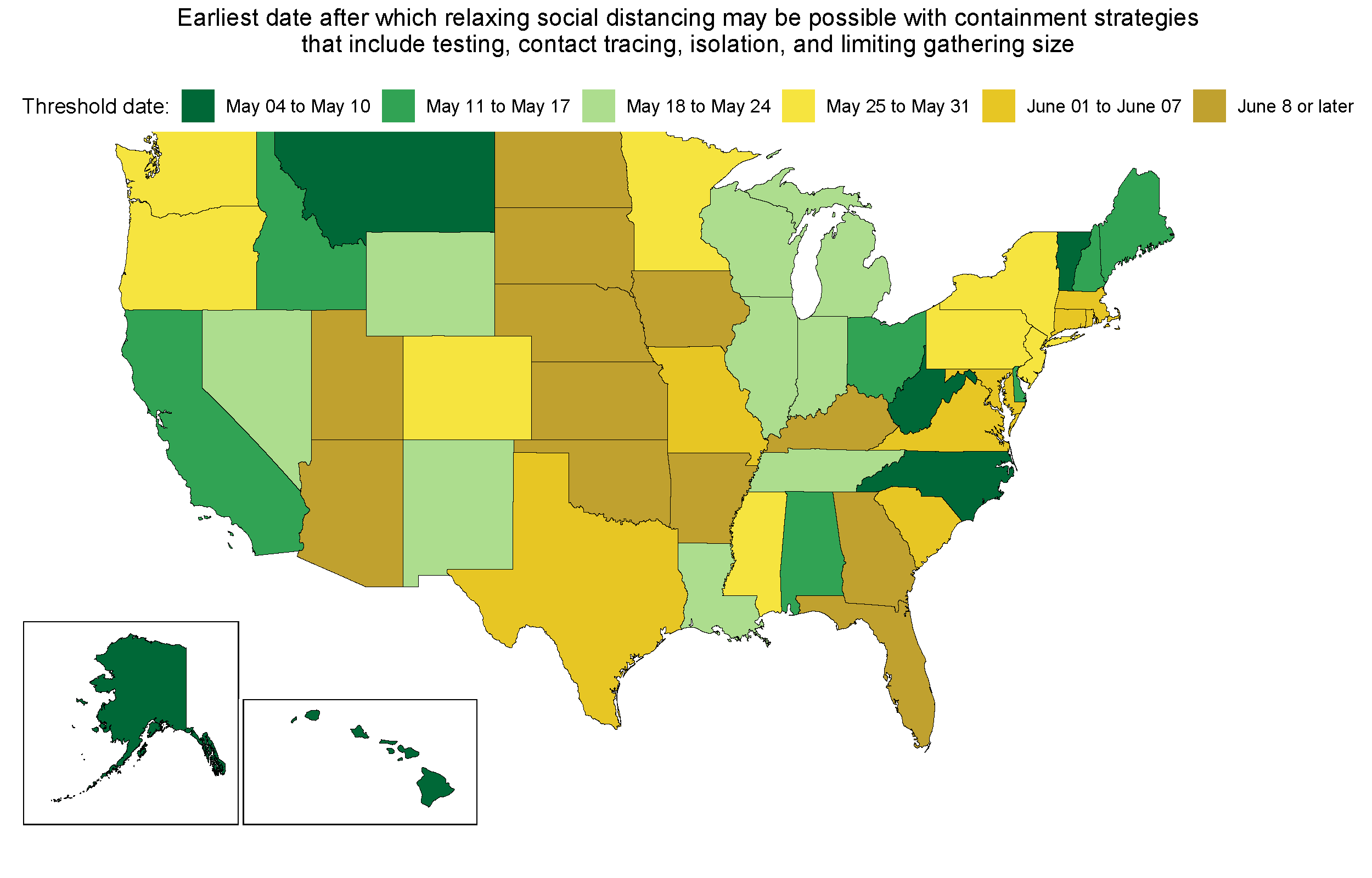 Link to full article: http://www.healthdata.org/covid/updates
April 21, 2020 These Treatment Guidelines have been developed to inform clinicians how to care for patients with COVID-19. Because clinical information about the optimal management of COVID-19 is evolving quickly, these Guidelines will be updated frequently as published data and other authoritative information becomes available.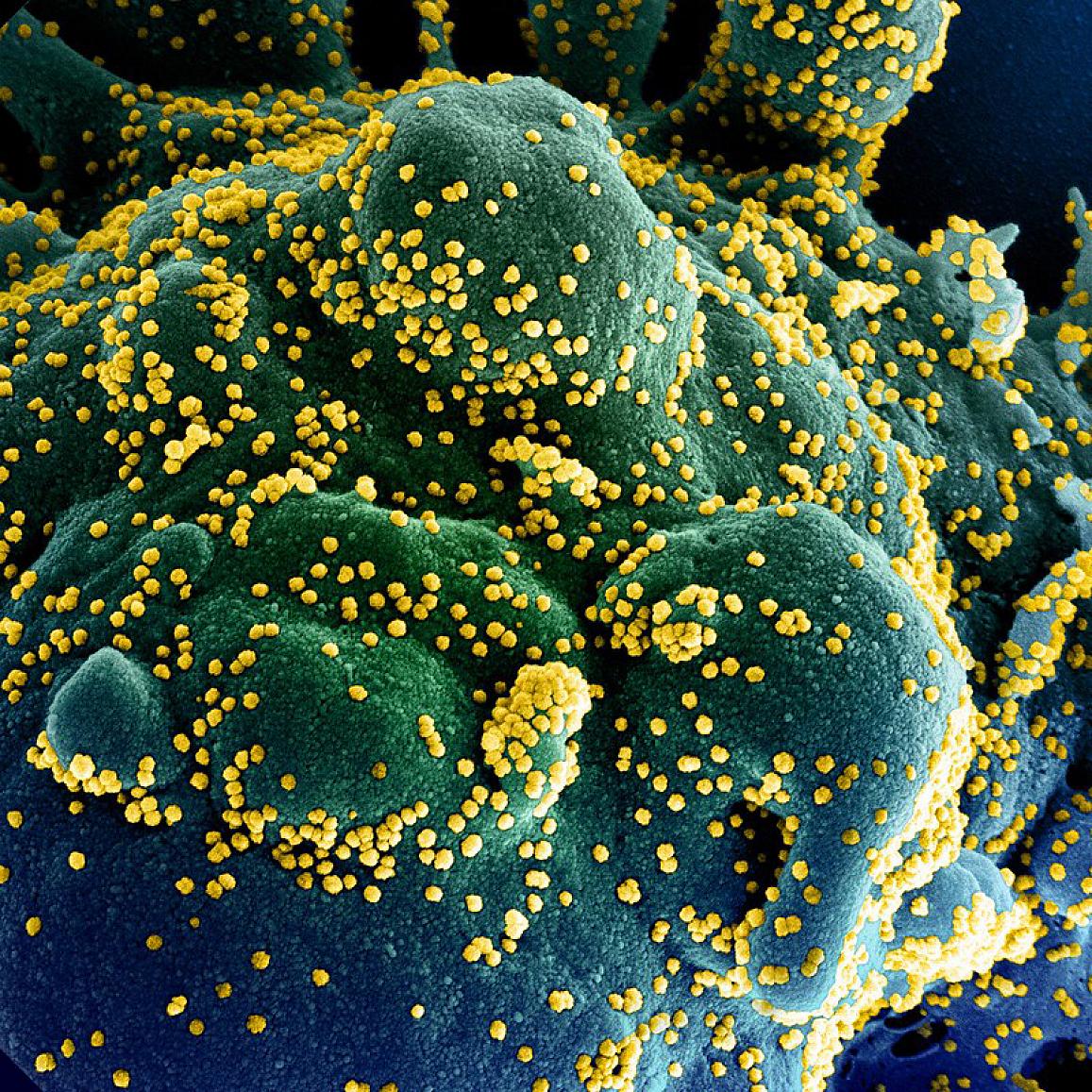 Colorized scanning electron micrograph of an apoptotic cell (green) infected with SARS-COV-2 virus particles (orange), isolated from a patient sample. Image captured at the NIAID Integrated Research Facility (IRF) in Fort Detrick, Maryland. NIAID
Link to NIH COVID-19 Treatment Guidelines: https://covid19treatmentguidelines.nih.gov/introduction/
April 18, 2020 Here's a nice graphic showing PPE for the COVID-19 pandemic. The link below this graphic shows the CDC-recommended sequence for donning and doffing PPE.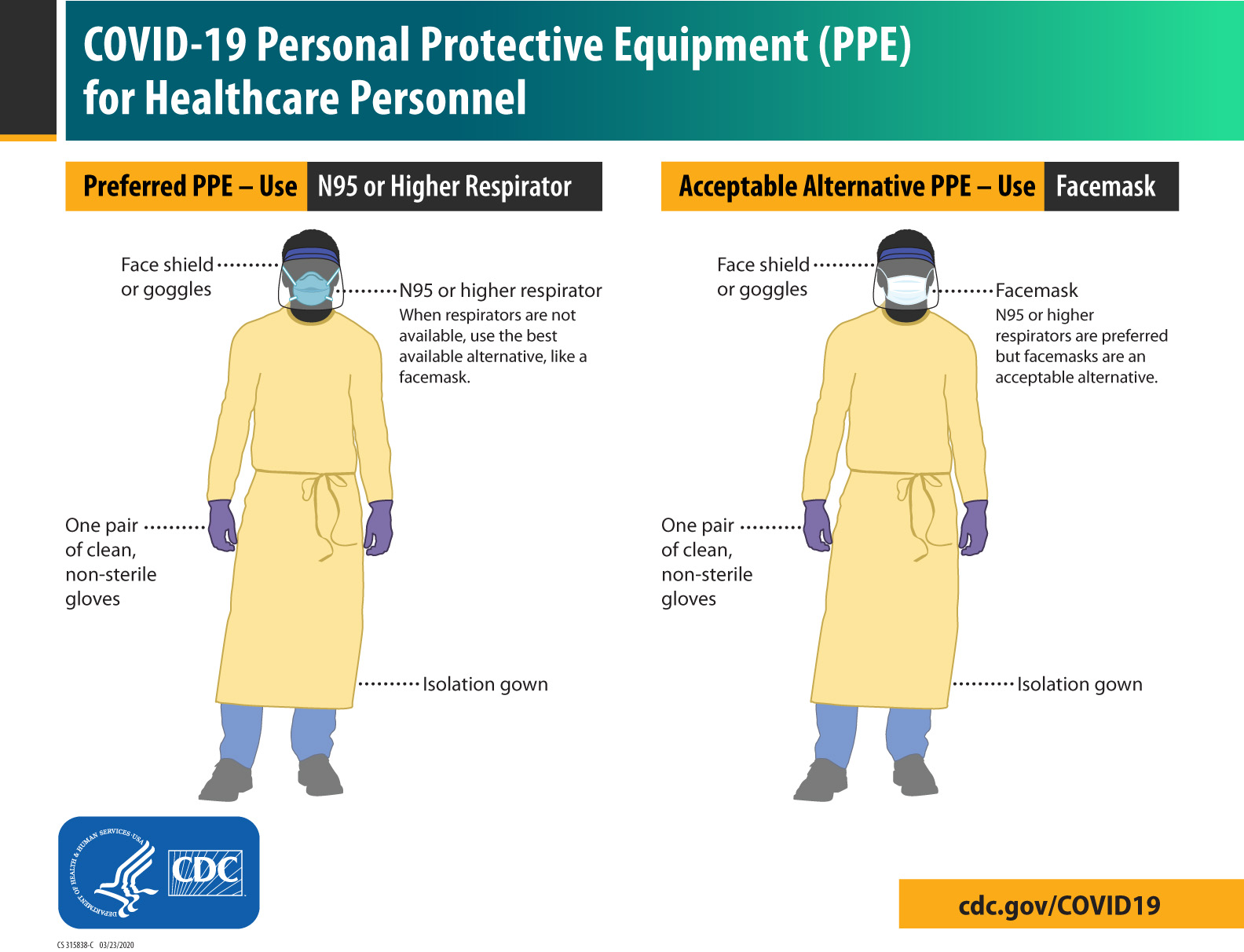 Link to CDC donning and doffing guidelines: https://www.cdc.gov/hai/pdfs/ppe/PPE-Sequence.pdf
April 17, 2020 Early treatment with the experimental antiviral drug remdesivir significantly reduced clinical disease and damage to the lungs of rhesus macaques infected with SARS-CoV-2, the coronavirus that causes COVID-19, according to National Institutes of Health scientists.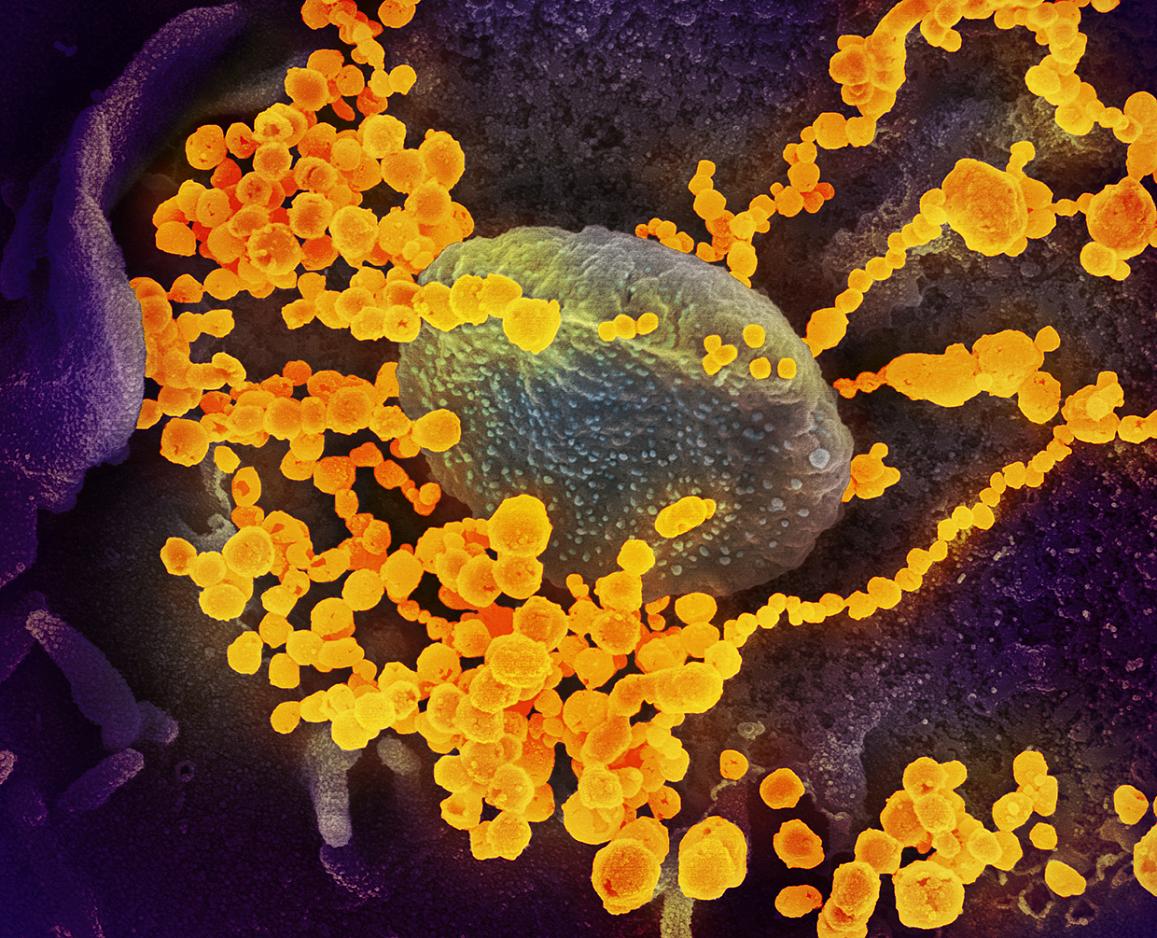 This scanning electron microscope image shows SARS-CoV-2 (round gold objects) emerging from the surface of cells cultured in the lab. SARS-CoV-2, also known as 2019-nCoV, is the virus that causes COVID-19. The virus shown was isolated from a patient in the U.S.NIAID-RML Source: NIH
Link to full report: https://www.nih.gov/news-events/news-releases/antiviral-remdesivir-prevents-disease-progression-monkeys-covid-19
April 11, 2020 A map showing the total number of coronavirus cases by county and state for the entire country.
Link to the map: https://covid19.topos.com/
April 8, 2020 When I ask if he is hoarding anything, he is outraged. "Not a hoarder," he said. "In fact, in a few months, if I walk into someone's house and stumble onto 50 rolls of toilet paper in a closet somewhere, I will end the friendship."
Maureen Dowd, New York Times, April 4, 2020
Link to the the entire interview:
https://www.nytimes.com/2020/04/04/style/larry-david-curb-your-enthusiasm-coronavirus-psa.html
April 4, 2020 CDC recommends wearing cloth face coverings in public settings where other social distancing measures are difficult to maintain (e.g., grocery stores and pharmacies), especially in areas of significant community-based transmission.
CDC also advises the use of simple cloth face coverings to slow the spread of the virus and help people who may have the virus and do not know it from transmitting it to others. Cloth face coverings fashioned from household items or made at home from common materials at low cost can be used as an additional, voluntary public health measure.
Cloth face coverings should not be placed on young children under age 2, anyone who has trouble breathing, or is unconscious, incapacitated or otherwise unable to remove the mask without assistance.
The cloth face coverings recommended are not surgical masks or N-95 respirators. Those are critical supplies that must continue to be reserved for healthcare workers and other medical first responders, as recommended by current CDC guidance.
Link to CDC page on face covering: https://www.cdc.gov/coronavirus/2019-ncov/prevent-getting-sick/diy-cloth-face-coverings.html
This website is tracking cases in real time using arcgis technology. Each time you access the site, the data is updated. Excellent resource being widely used by scientists and the media to keep us up-to-date on the coronavirus pandemic.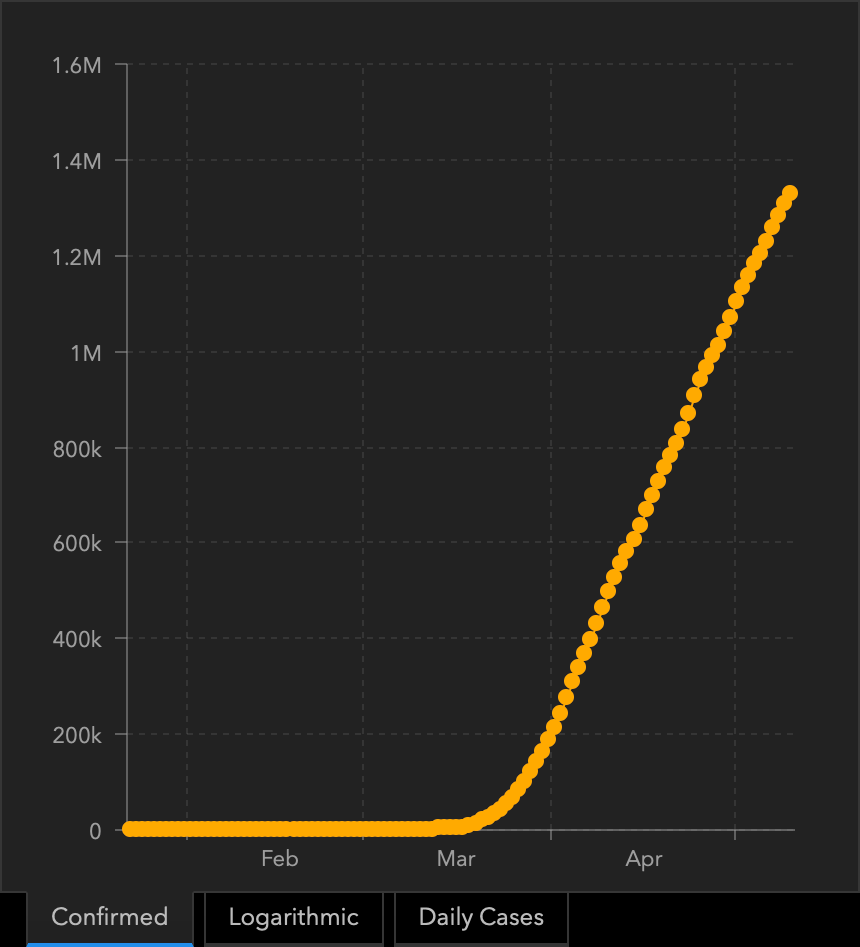 Link to Johns Hopkins: www.arcgis.com/apps/opsdashboard/index.html#/bda7594740fd40299423467b48e9ecf6
April 1, 2020 As the coronavirus pandemic continues, many people are now overthinking things they never used to think about at all. Can you go outside? What if you're walking downwind of another person? What if you're stuck waiting at a crosswalk and someone is there? What if you're going for a run, and another runner is heading toward you, and the sidewalk is narrow? Suddenly, daily mundanities seem to demand strategy.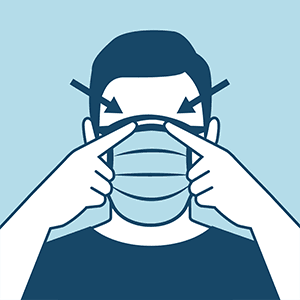 Link to full article:
https://www.theatlantic.com/health/archive/2020/04/coronavirus-pandemic-airborne-go-outside-masks/609235/
Homemade personal protective equipment
March 30, 2020 The article contains specific instructions on how to construct a handmade mask, which was tested against an aerosol challenge with some measurable benefit.
Link to article on CIDRAP (Center for Infectious Disease Research and Policy).
March 26, 2020 Stephen Curry is joined by Dr. Anthony Fauci of National Institute of Allergy and Infectious Diseases to talk all about COVID-19.
Link to You Tube interview: https://www.youtube.com/watch?v=iuX826AGXWU
March 25, 2020 The very nature of healthcare settings makes them vulnerable to the spread of infections because they serve patients who are ill and are therefore susceptible hosts. Patients with altered immunity such as people with cancer or HIV/AIDS are at high risk for infection. Surgical patients are at risk because any incision creates a new portal of entry for pathogens. Elderly patients may have weakened immunity simply because of their age. Healthcare workers are themselves at risk of infection because of their close daily contact with patients who may harbor pathogens. Thus, infection control (and breaking the chain of infection) is a primary component of safe, effective patient care.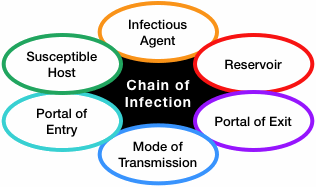 We are offering this course at 50% off. Normally $10, we've cut the price to just $5.00. Take this opportunity to brush up on the chain: pathogen, susceptible host, portal of entry, mode of transmission, portal of exit, and reservoir. Go to Chain of Infection ►
March 23, 2020 Supplies of N95 respirators can become depleted during an influenza pandemic or wide-spread outbreaks of other infectious respiratory illnesses. Existing CDC guidelines recommend a combination of approaches to conserve supplies while safeguarding health care workers in such circumstances. These existing guidelines recommend that health care institutions:
Minimize the number of individuals who need to use respiratory protection through the preferential use of engineering and administrative controls;
Use alternatives to N95 respirators (e.g., other classes of filtering facepiece respirators, elastomeric half-mask and full facepiece air purifying respirators, powered air purifying respirators) where feasible;
Implement practices allowing extended use and/or limited reuse of N95 respirators, when acceptable; and
Prioritize the use of N95 respirators for those personnel at the highest risk of contracting or experiencing complications of infection.
Link to full Guidance: https://www.cdc.gov/niosh/topics/hcwcontrols/recommendedguidanceextuse.html
March 17, 2020 Lasting just over a year, the 1918–1919 influenza pandemic stands as a lasting reminder of what happens when governments and their citizens fail to meet a crisis head on. From our perch today, as we brace for the coronavirus' inevitable spread, the missteps of 1918 seem eerily prescient: A lack of leadership from Washington, with the gaps filled unevenly at the state and local levels.
Public officials who either lied, dissembled or made up facts. Hucksters who used popular media to misinform the public and make a quick buck in the process. Public health infrastructure that was inadequate to the challenge. And ordinary citizens who often refused to heed the warning of experts.
Joshua Zeitz
Politico magazine, March 17, 2020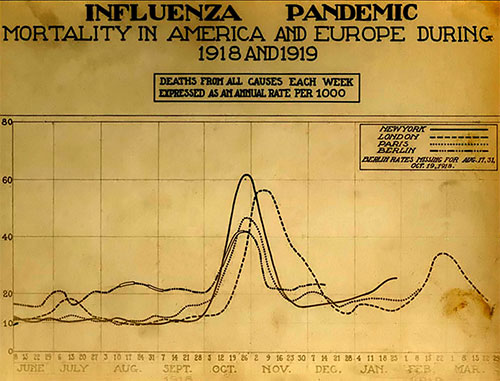 Link to full article:
https://www.politico.com/news/magazine/2020/03/17/spanish-flu-lessons-coronavirus-133888
March 26, 2020 In this New England Journal of Medicine article, Anthony Fauci, Clifford Lane, and Robert Redfield discuss a study by Li and colleagues that provides a detailed clinical and epidemiologic description of the first 425 cases reported in the epicenter of the outbreak in the city of Wuhan in Hubei province, China. The article provides a case definition, case fatality rate, and discusses Covid-19's efficiency of transmission. 
Link to full article:
https://www.nejm.org/doi/full/10.1056/NEJMe2002387?query=RP
The Doctor Who Helped Defeat Smallpox Explains What's Coming

Epidemiologist Larry Brilliant, who warned of pandemic in 2006, says we can beat the novel coronavirus—but first, we need lots more testing.
March 19, 2020 In this fascinating interview in Wired magazine with Dr. Larry Brilliant, the epidemiologist talks about novel viruses, flattening the curve, the effectiveness of N95 masks, and the "gold ring"--an eventual vaccine and eventual herd immunity. Brilliant shares his experience and knowledge in a straightforward and engaging manner.
Link to full article: https://www.wired.com/story/coronavirus-interview-larry-brilliant-smallpox-epidemiologist/
Pandemic by Lynn Unger
March 23, 2020
What if you thought of it
as the Jews consider the Sabbath
the most sacred of times?
Cease from travel
Cease from buying and selling.
Give up, just for now,
on trying to make the world
different than it is.
Sing. Pray. Touch only those
to  whom you commit your life.
Center down.
And when your body has become still,
reach out with your heart.
Know  that we are connected
in ways that are terrifying and beautiful.
(You could hardly deny it now.)
Know that our lives
are in one another's hands.
(Surely, that has become clear.)
Do  not reach out your hands.
Reach out your heart.
Reach out your words.
Reach out all the tendrils
of compassion that move, invisibly,
where we cannot touch.
Promise the world your love—
for better or worse,
in sickness and in health,
so long as we both shall live.
The Rev. Dr. Lynn Unger leads the Church of the Larger Fellowship, about which you can find more at their website, Quest for Meaning. She gave permission for ATrain Education to publish her poem "with all my best wishes to those who are on the front lines of this crisis." March 23, 2020.