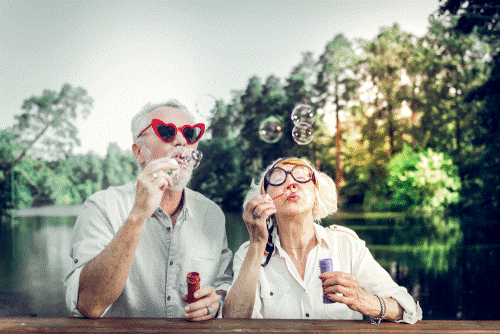 Shutterstock
For mail order or to view/download a printable copy of this course,
please click here
Authors:
     Susan Walters Schmid, PhD
     Stephanie Zeman, RN, MSN
Contact hours: 1.5
Expiration date: July 1, 2023
Course price: $19
Course Summary
This course responds to a growing public health concern for those who are caregivers of people with dementia. With growing responsibility for ADLs and IADLs, caregivers find themselves in isolation. Social frameworks including the CARE Act and the RAISE Family Caregivers Act are designed to support caregivers. Practical advice includes learning how caregivers want to receive information and transferring information on medical/nursing tasks and medication management. Finally, this course addresses the role of assessments, mental health and emotional support, and managing stress, while advising that caregivers find ways to take a break from these sometimes-onerous duties.
The following course information applies to occupational therapy professionals:
Target Audience: Occupational Therapists, OTAs
Instructional Level: Intermediate
Content Focus: Category 1—Domain of OT, Client Factors
Criteria for Successful Completion
Study the course material, achieve a score of 80% or higher on the post test (the post test can be repeated if a learner scores less than 80%), complete the course evaluation, and pay where required. No partial credit will be awarded.
Accreditation
To find specific accreditations or approvals, click here.
Course Objectives
When you finish this course you will be able to:
State 3 reasons why caregiver support is a public health concern.
List 4 challenges for healthcare providers working with dementia care recipients and their caregivers.
Name 5 ways you can support caregivers who are caring for patients with Alzheimer's disease and other dementias.
Name 6 risks for caregivers as they are providing support for people who have dementia.