Florida: HIV / AIDS, 3 units
This will take you directly to the course content. Register or login when you reach the last chapter.

For Mail Order
If you prefer to take the course via mail order, select the PDF tab above and follow the written instructions.
Florida: HIV / AIDS—Course Summary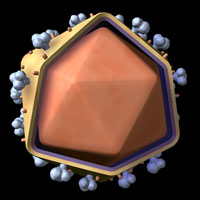 Zygote Media
Comprehensive discussion of HIV and AIDS in Florida, including prevalence and incidence, cause and mechanism of HIV infection, basic components of HIV antibody testing and confirmation, infection control in healthcare facilities, prevention of bloodborne pathogens, and clinical management of HIV patients. The course also discusses populations at higher risk for contracting HIV, details prevention strategies, outlines the psychosocial impact of receiving an HIV diagnosis, and describes policies related to testing and informed consent in Florida.
Criteria for Successful Completion
Study the course material, achieve a score of 80% or higher on the post test (the post test can be repeated if a learner scores less than 80%), complete the course evaluation, and pay where required. No partial credit will be awarded.
Instructional Level
Introductory
Disclosures
The authors have disclosed no conflicts-of-interest in the planning and implementation of this course. No financial support was received for the development of this course.
Target Audience
For all healthcare personnel working in Florida.
Approved as a provider by the Florida Board of Nursing (approval #50-10593). Accepted by all other FL Boards.
Learning Objectives
When you finish this course you will be able to*:
Discuss the prevalence and incidence of HIV and AIDS.
Identify the 3 mechanisms required for HIV transmission to occur.
Outline the basic components of HIV antibody testing.
Name 3 infection control practices shown to prevent transmission of HIV.
Describe 3 ways to prevent occupational exposure to a bloodborne pathogen.
Explain 3 components of an HIV evaluation.
Identify 4 special populations that may be at higher risk for HIV infection.
Relate 3 components of an effective HIV prevention program.
Discuss 3 psychosocial issues associated with HIV and AIDS.
Name three components of the Florida Omnibus AIDS Act.
*Please note: attainment of course objectives will be assessed in the course evaluation.
To register and pay via U.S. mail, please download the PDF below and follow the written instructions.
Susan Walters Schmid, PhD
Lauren Robertson, BA, MPT
Tracey Long, PhD, RN, APRN-BC
Approved as a provider by the Florida Board of Nursing (approval #50-10593).