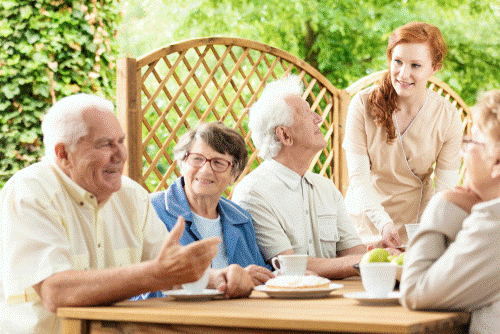 Shutterstock
For mail order or to view/download a printable copy of this course,
please click here
Beginning on January 1, 2014, the Texas Board of Nursing is requiring that any LVN, RN, or APRN whose practice includes older adult or geriatric populations shall complete at least a two-hour course on older adult or geriatric care in every licensure cycle [Board Rule 216.3(h)]. The content must include information on: elder abuse; age-related memory changes; age-related disease processes, including chronic conditions; and end of life issues. This course meets that requirement.
Authors:
   JoAnn O'Toole, RN, BSN
   Lauren Robertson, BA, MPT
   Susan Walters Schmid, PhD
Contact hours: 2
Expiration date: April 1, 2024
Course price: $19
Course Summary
Our aging population is increasing in size as elders face age-related diseases and chronic conditions as well as memory changes and challenges. With some facing increasing dependence, older adults may become vulnerable to elder abuse, which Texas mandates reporting by healthcare professionals. Finally, end of life can be eased by palliative care and/or hospice.
Criteria for Successful Completion
Study the course material, achieve a score of 80% or higher on the post test (the post test can be repeated if a learner scores less than 80%), complete the course evaluation, and pay where required. No partial credit will be awarded.
Accreditation
To find specific accreditations or approvals, click here.
Course Objectives
When you finish this course you will be able to:
Summarize the demographics of the older adult population in the United States.
Review age-related effects on all body systems.
Differentiate among types of age-related memory changes, identifying their basic symptoms and challenges.
Define elder abuse and explain Texas requirements for reporting abuse.
Identify important end-of-life issues for elders and caregivers.