Summary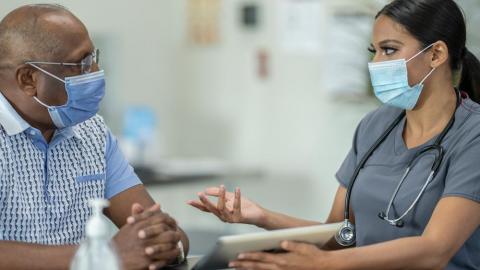 U.S. Department of Health and Human Services
This section of the Guidelines is intended to provide information to health care providers who are caring for nonhospitalized patients with COVID-19. The COVID-19 Treatment Guidelines Panel recognizes that the distinction between outpatient and inpatient care may be less clear during the COVID-19 pandemic. Patients with COVID-19 may receive care outside traditional ambulatory care or hospital settings amid the rising number of COVID-19 hospitalizations across the country.
Instructions
Click on the PDF link below to access this section.
Return to this page. Click "Next" below access the next section.
The last section provides a link to the quiz, registration, payment, and certificate.
Section 4: Outpatient Management of Acute COVID-19