Summary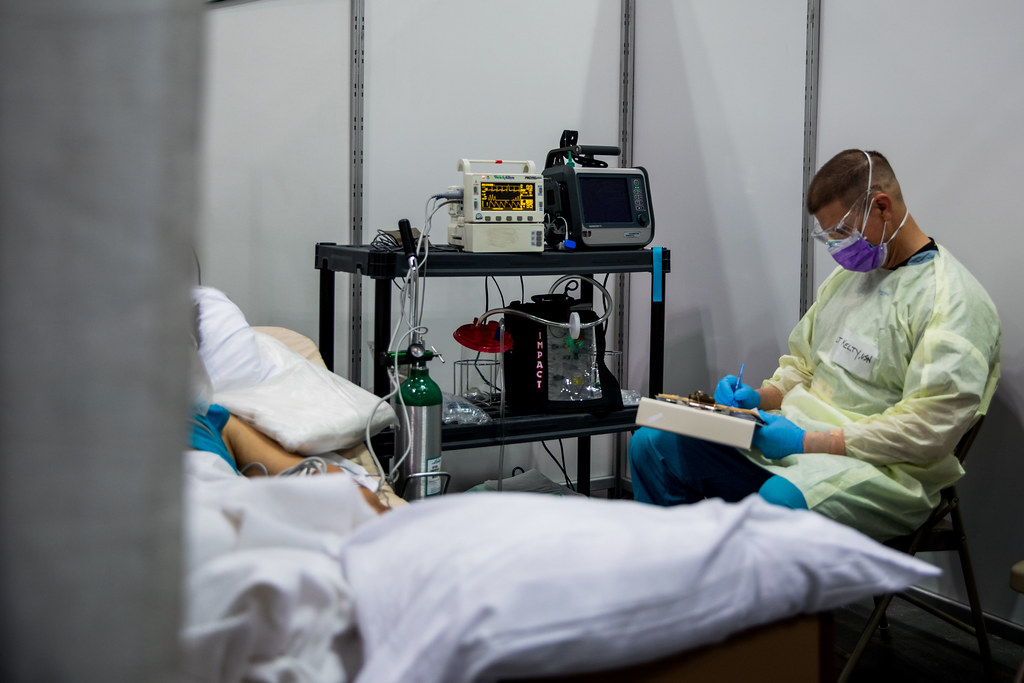 Source: U.S. Navy Imagery, CC BY 2.0
This section covers the management of critically ill patients. It describes infection control procedures, the hemodynamic management of patients, and procedures for oxygenation and ventilation. It includes recommendations related to patients with acute kidney injury and renal replacement therapy, the efficacy of broad-spectrum antimicrobial therapy, and data related to the use of extracorporeal membrane oxygenation in patients with COVID-19 and refractory hypoxemia.
Instructions
Click on the PDF link below to access this section.
Return to this page. Click "Next" below access the next section.
The last section provides a link to the quiz, registration, payment, and certificate.
Section 5: Critical Care