This course fulfills the 2-unit requirement on the laws and rules of nursing for Florida licensed practical nurses, registered nurses, clinical nurse specialists, and advanced registered nurse practitioners.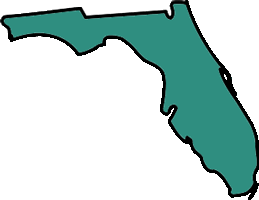 Wikimedia Commons
For mail order or to view/download a printable copy of this course,
please click here
Authors:
   Lauren Robertson, BA, MPT
   Susan Walters Schmid, PhD
Contact hours: 2
Expiration date: February 1, 2024
Course price: $19
Course Summary
Historical review of nurse practice acts and nursing boards. Comprehensive discussion of Chapters 456 and 464 of the Florida Statutes and Division 64B9 of the Florida Administrative Code. Description of the disciplinary process and the alternatives to discipline provided through the Florida Intervention Project for Nurses. Discussion of ethical decision making and the relationship of ethics and the law.
Criteria for Successful Completion
Study the course material, achieve a score of 80% or higher on the post test (the post test can be repeated if a learner scores less than 80%), complete the course evaluation, and pay where required. No partial credit will be awarded.
Accreditation
To find specific accreditations or approvals, click here.
Course Objectives
When you finish this course you will be able to:
Describe the history of nursing registration and nursing practice acts.
State the difference between boards of nursing and nursing professional organizations.
Distinguish between the general provisions of the Florida Statutes and the rules that cover practice for Florida nurses and nursing assistants.
Review the powers and duties spelled out in Division 64B9 of the Florida Administrative Code.
Summarize the grounds for discipline, due process procedures, and alternatives to discipline for nurses in the State of Florida.
Discuss the way in which medical ethics differs from the law.