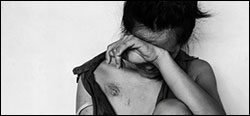 Shutterstock
For mail order or to view/download a printable copy of this course,
please click here
Author: JoAnn O'Toole, RN, BSN
Contact hours: 1
Expiration date: January 1, 2024
Course price: $12
This course meets the requirement for 1 hour of training in sexual harassment for healthcare workers and others in Illinois.
Course Summary
Sexual harassment on the job has come to prominence in recent years. Many accounts, including the crimes of Harvey Weinstein and Jeffrey Epstein, have brought formerly hidden harassment incidents to public consciousness. The #MeToo movement has responded to allow people the freedom to reveal their experiences of harassment and thus inform the public of the commonplace nature of the events. With public awareness, it is expected that sexual harassment can be reduced and, it is hoped, eliminated.
Criteria for Successful Completion
Study the course material, achieve a score of 80% or higher on the post test (the post test can be repeated if a learner scores less than 80%), complete the course evaluation, and pay where required. No partial credit will be awarded.
Accreditation
To find specific accreditations or approvals, click here.
Course Objectives
When you finish this course you will be able to:
Name 4 circumstances in which sexual harassment can occur according to the Equal Employment Opportunity Commission.
Describe 3 conditions that define sexual harassment according to the Illinois Human Rights Act.
Name 4 responsibilities of employers regarding sexual harassment in Illinois.
Describe the 2 types of sexual harassment.
Name 4 actions to take if you are sexually harassed.
Describe 4 ways to report sexual harassment in Illinois.