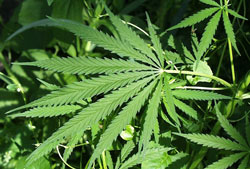 Shutterstock
For mail order or to view/download a printable copy of this course,
please click here
Author: Tracey Long, RN, PhD, APRN
Contact hours: 1.5
Expiration date: July 1, 2024
Course price: $10.00
Course Summary
This course explains the medicinal use of cannabis, in the forms of CBD. It introduces the endocannabinoid system, addresses the legal issues, outlines therapeutic indications, and examines the claims of various products.
Criteria for Successful Completion
Study the course material, achieve a score of 80% or higher on the post test (the post test can be repeated if a learner scores less than 80%), complete the course evaluation, and pay where required. No partial credit will be awarded.
Accreditation
To find specific accreditations or approvals, click here.
Course Objectives
When you finish this course you will be able to:
Explain 3 differences between CBD, marijuana, and cannabis.
Relate 4 unique features of the cannabis plant.
State 5 therapeutic uses for cannabis.
Discuss 3 common routes of administration of cannabis.
Describe elements of patient and family education regarding CBD.