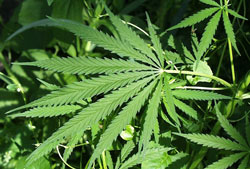 Shutterstock
For mail order or to view/download a printable copy of this course,
please click here
Authors:
     Mary Lynn Mathre, RN, MSN, CARN
     Sara E. Wilson, BA
Contact hours: 5
Expiration date: July 1, 2024
Course price: $29
Course Summary
Reviews the medicinal use of cannabis, introduces the endocannabinoid system, addresses myths, outlines therapeutic indications, and spells out dosages and routes of administration. This course addresses public policy and legal issues as use of medicinal cannabis becomes legal in a growing number of states throughout the United States.
The following course information applies to occupational therapy professionals:
Target Audience: Occupational Therapists, OTAs
Instructional Level: Intermediate
Content Focus: Category 1—Domain of OT, Client Factors
Category 2—Occupational Therapy Process, Outcomes
Criteria for Successful Completion
Study the course material, achieve a score of 80% or higher on the post test (the post test can be repeated if a learner scores less than 80%), complete the course evaluation, and pay where required. No partial credit will be awarded.
Accreditation
To find specific accreditations or approvals, click here.
Course Objectives
When you finish this course you will be able to:
Summarize 3 myths and 3 truths about cannabis as a medication.
Identify phytocannabinoids, and contrast Marinol with cannabis occurring in nature.
Explain the endocannabinoid system and its implications for the use of cannabis as medication.
Comment on 3 generally supposed health risks related to cannabis as medication.
State 3 therapeutic effects and indications for cannabis.
Discuss 4 common routes of administration of cannabis.
Describe 4 elements of patient and family education regarding cannabis.
Debate 3 public policy and legal issues associated with the medicinal use of cannabis.
Describe 3 special populations who may experience health risks related to cannabis.