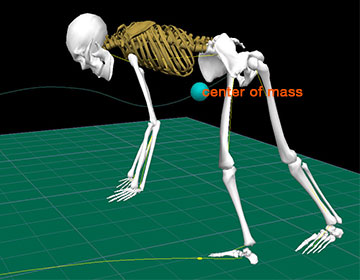 Shutterstock
To print this course, 
click here.
Author: Lauren Robertson, BA, MPT
Contact hours: 5.0
Expiration date: June 1, 2023
Course price: $39
50% off thru 7-31-2023! Use code AMJ during payment to apply discount.
Course Summary
Discussion of the scope, morbidity, and mortality related to falls and fall risk in older adults. Strategies for assessing and preventing falls in older adults, with discussion of age-related risk factors including polypharmacy. Description of common screening and assessment tools used to identify fall risk in older adults and suggested interventions are designed to improve balance and reduce the risk of falls.
The following course information applies to occupational therapy professionals:
Target Audience: Occupational Therapists, OTAs
Instructional Level: Intermediate
Content Focus: Category 1—Domain of OT, Client Factors
Category 2—Occupational Therapy Process, Outcomes
Criteria for Successful Completion
Study the course material, achieve a score of 80% or higher on the post test (the post test can be repeated if a learner scores less than 80%), complete the course evaluation, and pay where required. No partial credit will be awarded.
Accreditation
To find specific accreditations or approvals, click here. 
Course Objectives
When you finish this course you will be able to:
Provide definitions for balance, postural control, and falls.
Describe the incidence and cost of falls in the United States and their medical consequences.
Relate how nurses, rehabilitation therapists, physicians, and older adults themselves differ in their approach to fall risk and fall prevention.
Summarize the factors that increase fall risk in older adults.
Describe tools used for screening and assessing fall risk in older adults.
Describe the components of a comprehensive balance assessment.
Outline interdisciplinary interventions used to improve balance and reduce the risk of falls in older adults.