Summary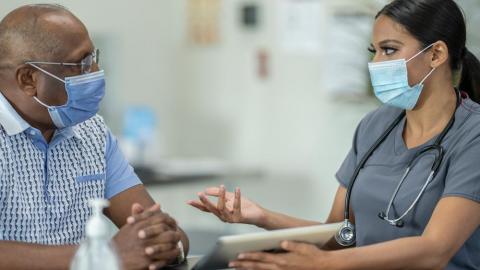 U.S. Department of Health and Human Services
This section summarizes key updates to the NIH COVID-19 Treatment Guidelines. These updates include information about the BA.1 and BA.1.1 subvariants of the Omicron (B.1.1.529), recommendations against the use of ivermectin for the treatment of COVID-19, except in clinical trials, updated information on the role of bebtelovimab in the treatment of nonhospitalized patients with mild to moderate COVID-19 who are at high risk of disease progression, and updated information on changes to the use of COVID-19 convalescent plasma. 
The Guidelines also include updates about the therapeutic management of nonhospitalized adults with COVID-19, the use of antibody-based products, and recommendations related to the the Omicron BA.2 subvariant.
Instructions
Click on the PDF link below to access this section.
Return to this page. Click "Next" below access the next section.
The last section provides a link to the quiz, registration, payment, and certificate.
Section 1: COVID Treatment What's New