Summary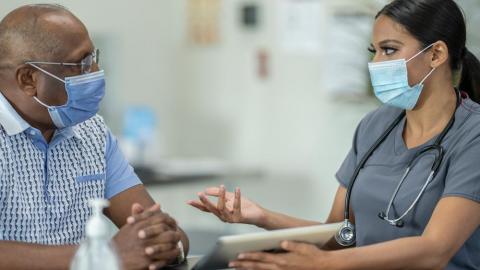 U.S. Department of Health and Human Services
Patients with severe COVID-19 can develop a systemic inflammatory response that can lead to lung injury and multisystem organ dysfunction. It has been proposed that the potent anti-inflammatory effects of corticosteroids might prevent or mitigate these deleterious effects. The Randomized Evaluation of COVID-19 Therapy (RECOVERY) trial, a multicenter, randomized, open-label trial in hospitalized patients with COVID-19, showed that the mortality from COVID-19 was lower among patients who were randomized to receive dexamethasone than among those who received the standard of care.
The safety and efficacy of combination therapy of corticosteroids and an antiviral agent targeting severe acute respiratory syndrome coronavirus 2 (SARS-CoV-2) for the treatment of COVID-19 have not been rigorously studied in clinical trials. However, there are theoretical reasons that such combination therapy may be beneficial in patients with severe disease. See Therapeutic Management of Patients with COVID-19 for the Panel's recommendations on use of dexamethasone with or without remdesivir in certain hospitalized patients.
Instructions
Click on the PDF link below to access this section.
Return to this page. Click "Next" below access the next section.
The last section provides a link to the quiz, registration, payment, and certificate.
Section 9: Immunomodulators.pdf