Summary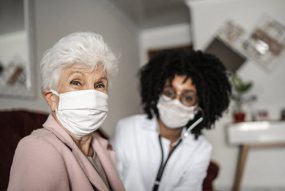 CDC
To date, most of the data generated about the epidemiology, clinical course, prevention, and treatment of COVID-19 have come from studies of nonpregnant adults. More information is urgently needed regarding COVID-19 in other patient populations, such as in children, pregnant individuals, and other populations as outlined in this section.
Instructions
Click on the PDF below to access this section.
Return to this page.
Click on either "Login..." or "Register..." below to take quiz.
Complete course evaluation.
Register, pay, print your certificate.
Section 13: Special Populations.pdf