Summary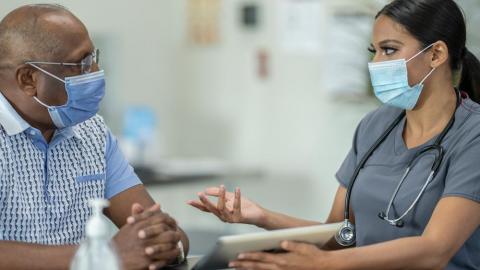 U.S. Department of Health and Human Services
This section of the Guidelines is intended to provide information to healthcare providers who are caring for patients with COVID-19. It includes information on the general management of nonhospitalized patients, therapeutic management of nonhospitalized and hospitalized adults, and therapeutic management of hospitalized pediatric patients with multisystem inflammatory syndrome in children (MIS-C) (with discussion on multisystem inflammatory syndrome in adults).
Instructions
Click on the PDF link below to access this section.
Return to this page. Click "Next" below access the next section.
The last section provides a link to the quiz, registration, payment, and certificate.
Section 4: Clinical Management